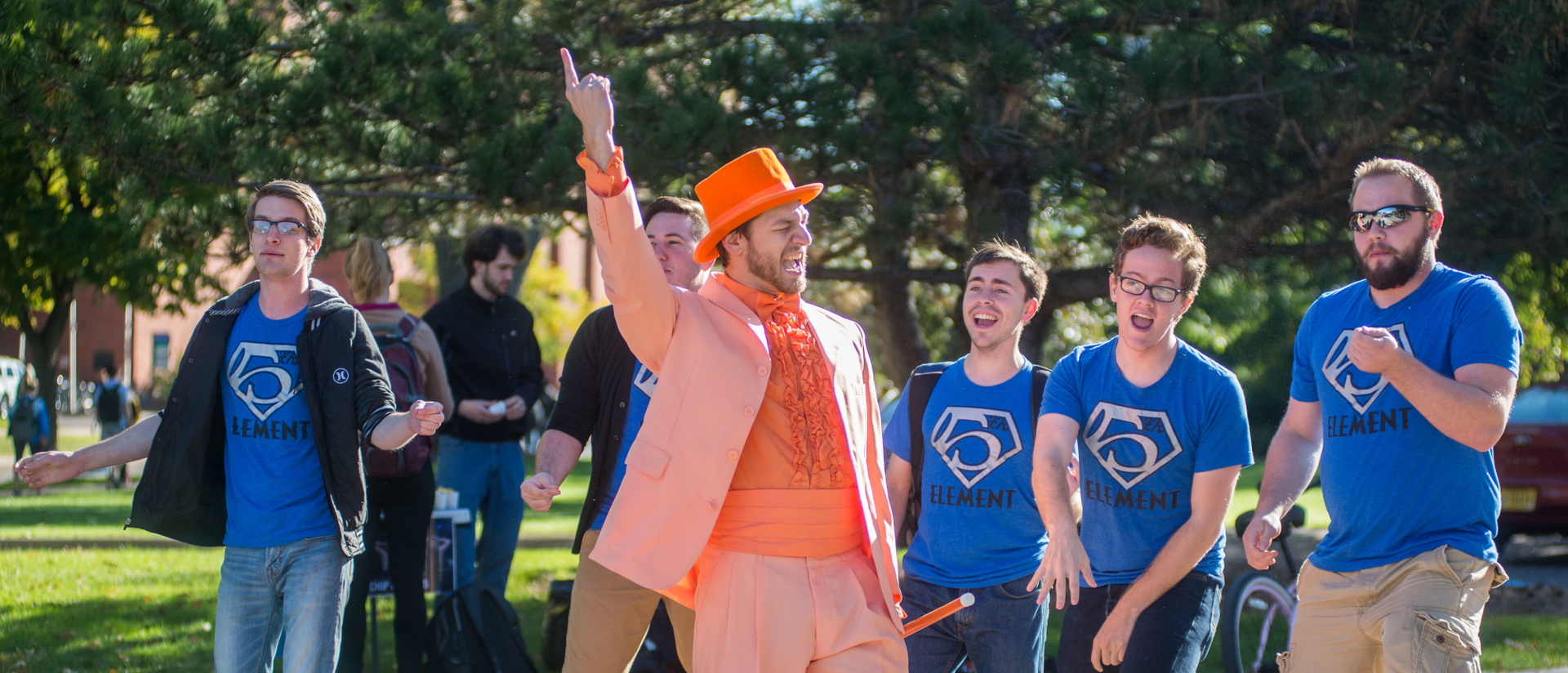 Jump in and join something
Student organizations are a huge part of being a Blugold, and whether you major in music and theatre arts or simply love music and performance, we have an org you will love! We have groups to help express yourself through song, dance and stage; we have groups focused on having a professional career in music and theatre arts; we have groups that are just plain fun and for the love of the arts. Join one, join them all — either way, you won't be sorry you did.
Music
American Choral Directors Association (ACDA)
American String Teachers Association (ASTA)
Audacious
Blugold Ringers
Callisto
Clarinet Studio Organization
Eau Claire Jazz
Impromptu
The Innocent Men
National Band Association Collegiate Chapter
Sigma Alpha Iota (SAI)
Theatre and dance
We have an org for that
Blugolds have a wide variety of interests and the student organizations at UW-Eau Claire show it. With more than 270 different groups, you'll be sure to find something that interests you. And if you are the type of person who likes to start something new, that's an option, too!