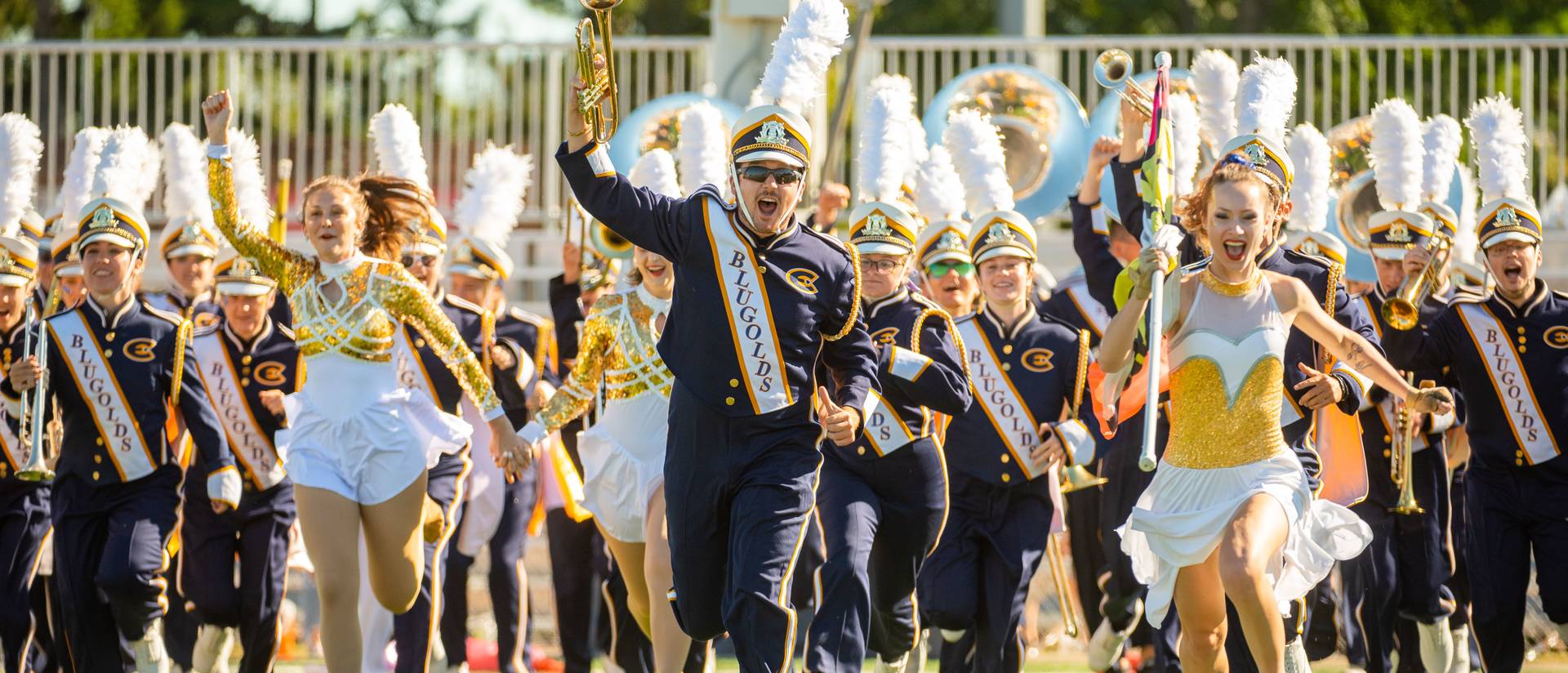 Discover what it means to be a Blugold
For over 100 years, this public university on the banks of the Chippewa River has been a state leader in innovative higher education, producing generations of leaders in their own right. From K-12 educators and global industry executives to healthcare professionals, research scientists, acclaimed actors, authors and more — our graduates take with them the skills, determination and knowledge to make a big impact in their communities.
With over 200 academic programs to choose from and the help of award-winning faculty, academic advising and support staff, our students find more than the right degree plan, they find the path to the life they were meant to lead.
UW-Eau Claire is where I gained the confidence to travel the world and really started to understand that I am capable of doing great things. This experience transformed my life and allowed me to have two amazing internships, multiple management roles and gave me the opportunity to accept a full-time job before graduation.
Who are Blugolds?
With a fall enrollment of over 9,000 students, the Blugold population is truly "a little of everything." This unique blend of eager learners come from across the Midwest, the U.S. and the globe.
What sets UWEC apart? Our faculty and staff do.
When Blugold students are asked about the key to their academic success, the most common answer is our faculty. Known for their robust scholarship and unparalleled accessibility to their students, our faculty are widely-held experts in their respective fields, both locally and nationally.
Here, faculty are found in the classroom passionately sharing their knowledge and experience; mentoring teams of student researchers in labs and on field study work; presenting research with students at regional and national conferences; or attending student-hosted events across campus and in the Eau Claire community.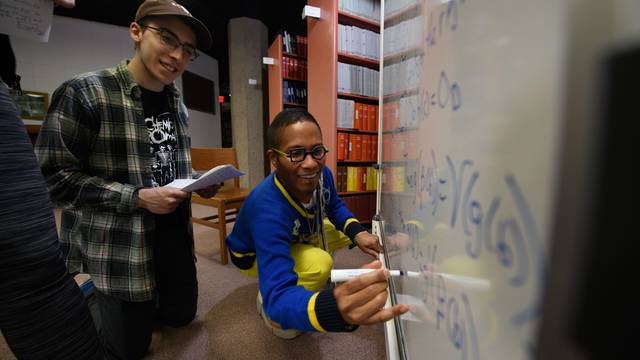 Points of Pride
There are many things for Blugolds to be proud of from select students working directly with Mayo Clinic clinicians and researchers to impact patient care, to multiple national championship athletics and club sports teams, and countless graduates who are nationally awarded and recognized educators, business leaders, entertainers, researchers and more.
Mayo Clinic Health System Collaboration
We are one of only three universities in the nation to ink a collaborative research agreement with Mayo Clinic Health System. Students from all four colleges are eligible for interdisciplinary research projects in direct collaboration with Blugold faculty mentors and Mayo's world-class healthcare practitioners and researchers, projects with direct impact on patient care and outcomes.
Learn more about our Mayo Clinic Health System collaboration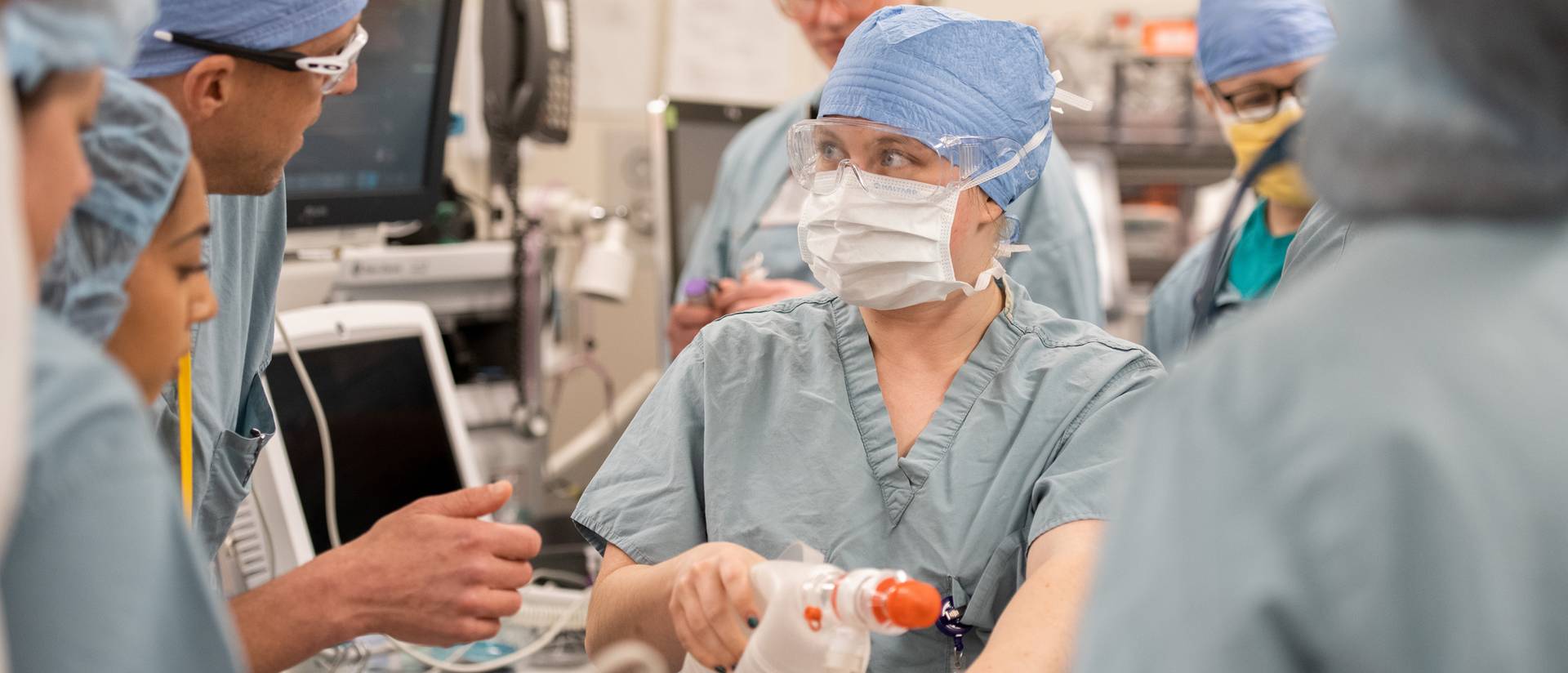 Recent Rankings and Honors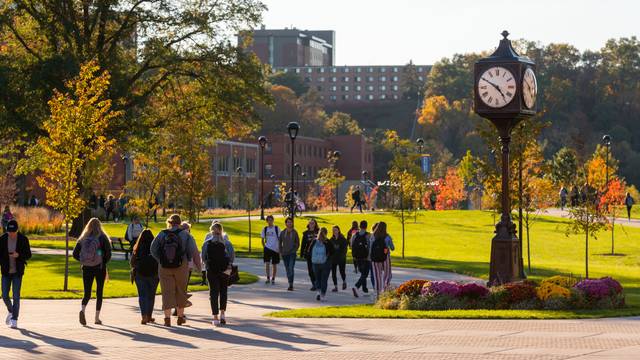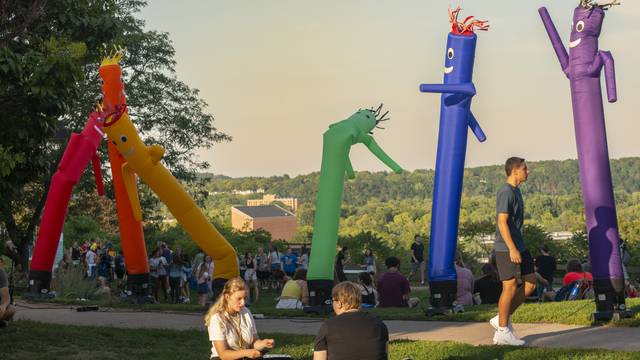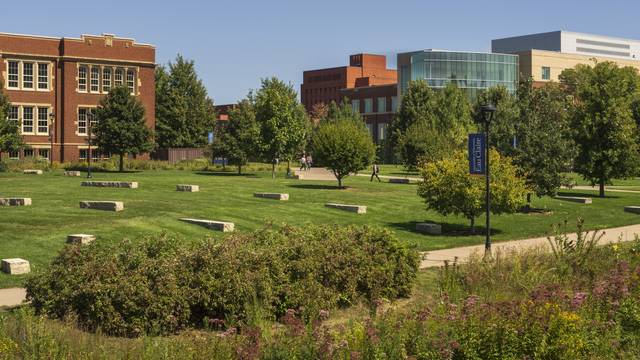 Top U.S. producer of Fulbright students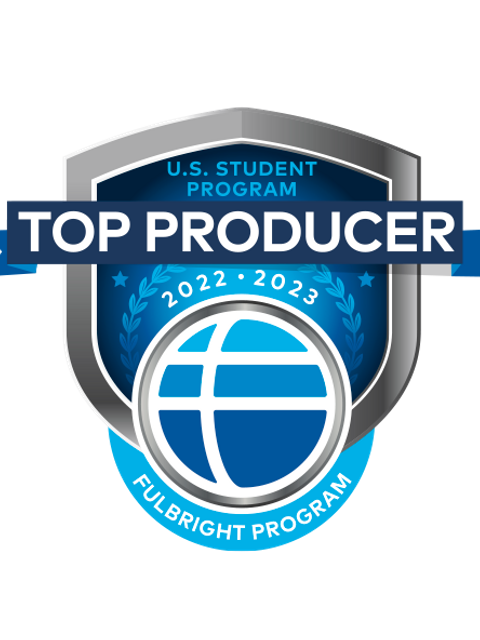 For the sixth time in 10 years, UW-Eau Claire is on the 2022-23 Fulbright top producer list among all public and private universities that offer master's degrees.
In 2023, three Blugolds were awarded the prestigious grants.
Ranked a military-friendly institution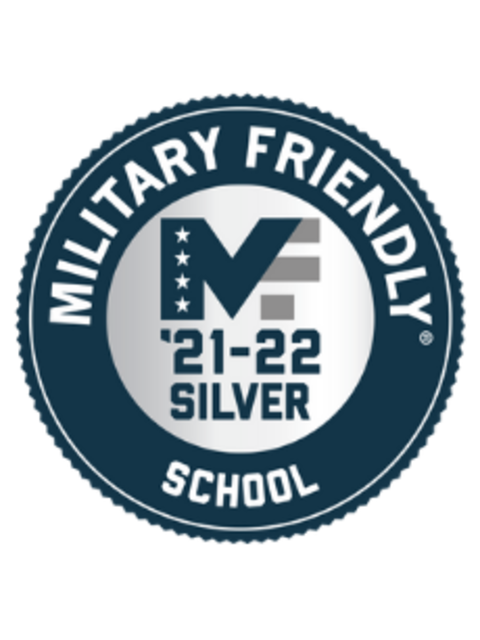 The University of Wisconsin-Eau Claire has again been designated as a Military Friendly School for 2023-24, this year rising from a silver to a gold-level designee in the large public institution category.
Over 1,800 schools participated in the 2023-2024 survey and 530 schools earned award designations in gold, silver and bronze. UW-Eau Claire was one of 250 schools selected for gold-award status for their leading practices, outcomes and effective programs.