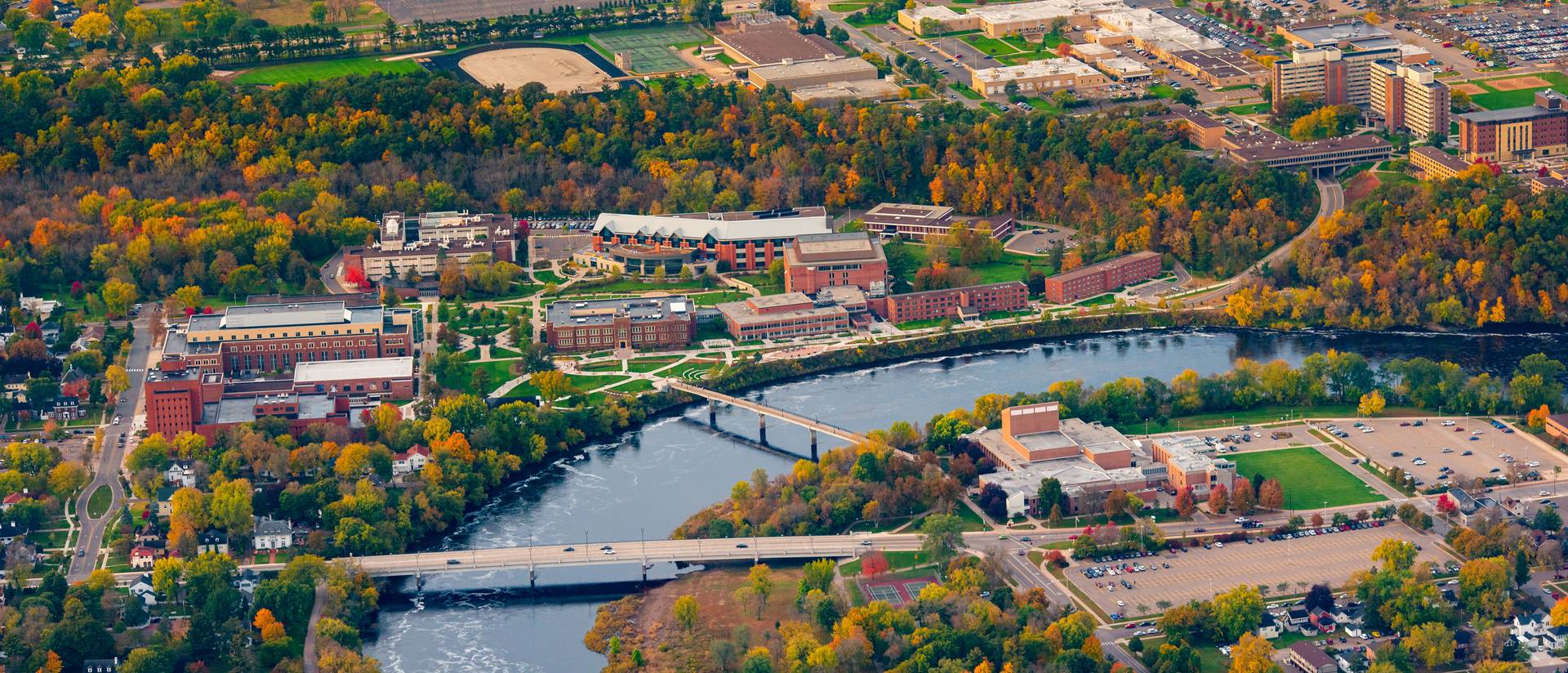 Begin your global journey
At UW-Eau Claire, you'll find your investment pays off well before you graduate. Because here, we believe that your journey is just as important as your destination.
You will have many opportunities to thrive: from internships to undergraduate research to student organizations to immersion experiences. We also offer a Host Friend Program where you can experience holidays and family events with a local host family.
The Power of AND
At UW-Eau Claire, you can explore your passions, build new skills AND discover a career you love — all while working towards a meaningful, in-demand degree. That is the Power of AND.
Study sciences AND art.
Explore business AND computer science.
Gain an understanding of psychology AND languages.
Participate in innovative research AND compete in soccer.
Major in math AND make lifelong friends in the photography club.
What will your Power of AND be?
Check out the stories below about international students who found their Power of AND at UW-Eau Claire.
Paying for college
2023-24 undergraduate student estimated expenses
The numbers below are in USD per academic year (9 months).
Tuition and fees: $18,460
Housing and meals: $8,800
Health insurance: $1,900
Total*: $29,160
*Families should also include personal expenses and school supplies in their budget. We recommend having an additional $2,690 available each year to cover these expenses.
I cannot imagine a better place to obtain a high-quality education and such well-rounded experiences while making so many lifelong friendships. UW-Eau Claire helped shape me intellectually and personally.
Living on campus
Living on campus provides a strong sense of community and opportunity to connect with other students and campus activities. We're able to guarantee on-campus housing for new international students during their first semester or year at UW-Eau Claire. Continuing students may choose to live on or off-campus. And, your meal plan is included! Enjoy 14 dining locations with gluten-free, vegetarian and other dietary options.