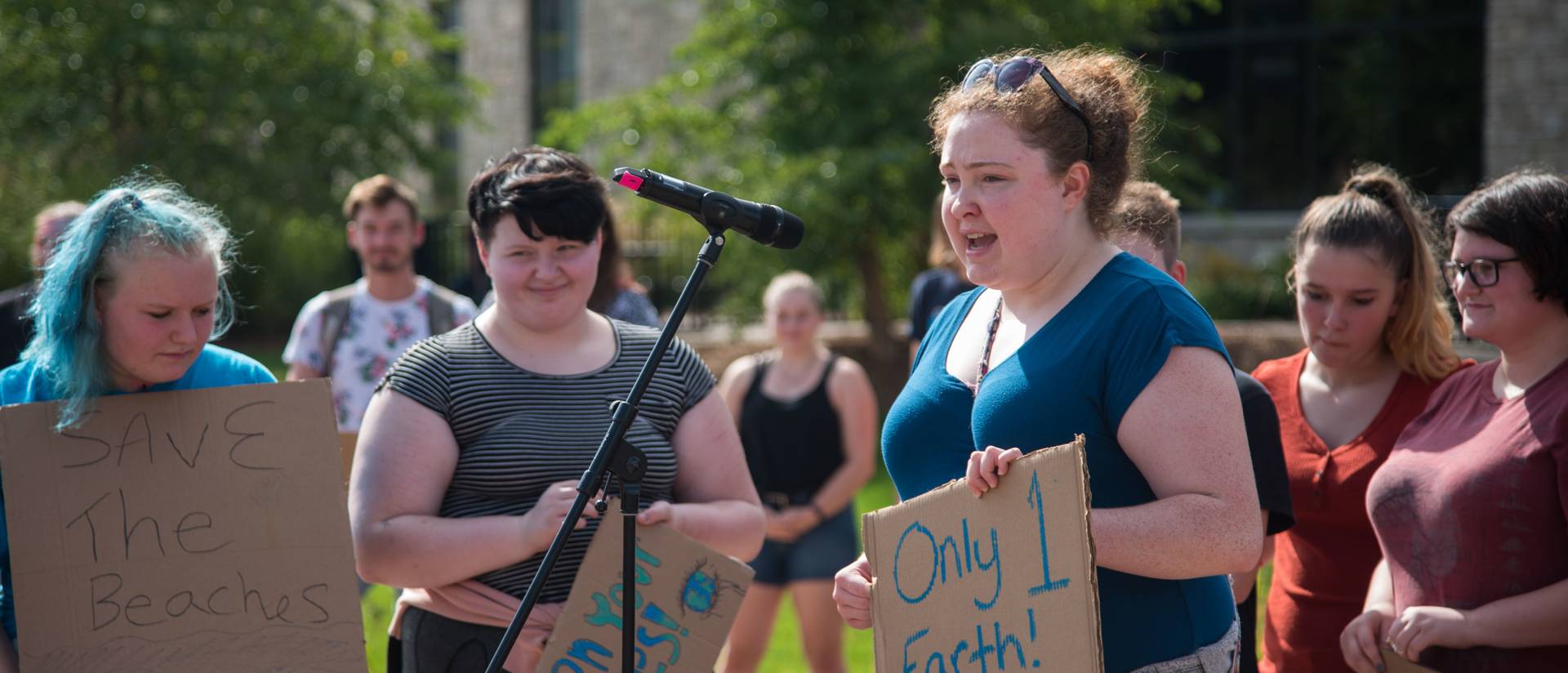 Sustainability at UW-Eau Claire
UW-Eau Claire is dedicated to transitioning our buildings, operations, and academics to a more sustainable model, ensuring future Blugolds have the opportunity to thrive in a healthy, resilient environment. Our goals include:
Reaching campus carbon neutrality by 2050
Preparing students for civic leadership by integrating sustainability into experiential learning opportunities, undergraduate research and internships, and into academic curriculum on all campuses
Supporting our region through new partnerships
The Administrative Office of Sustainability, working alongside the Student Office of Sustainability, is the catalyst for sustainability projects on campus. Located within the department of Risk Management, Safety, and Sustainability in the Division of Finance and Administration, the AOS works to implement sustainability initiatives across campus.
For more information about the AOS or sustainability initiatives on campus please contact sustainability@uwec.edu.