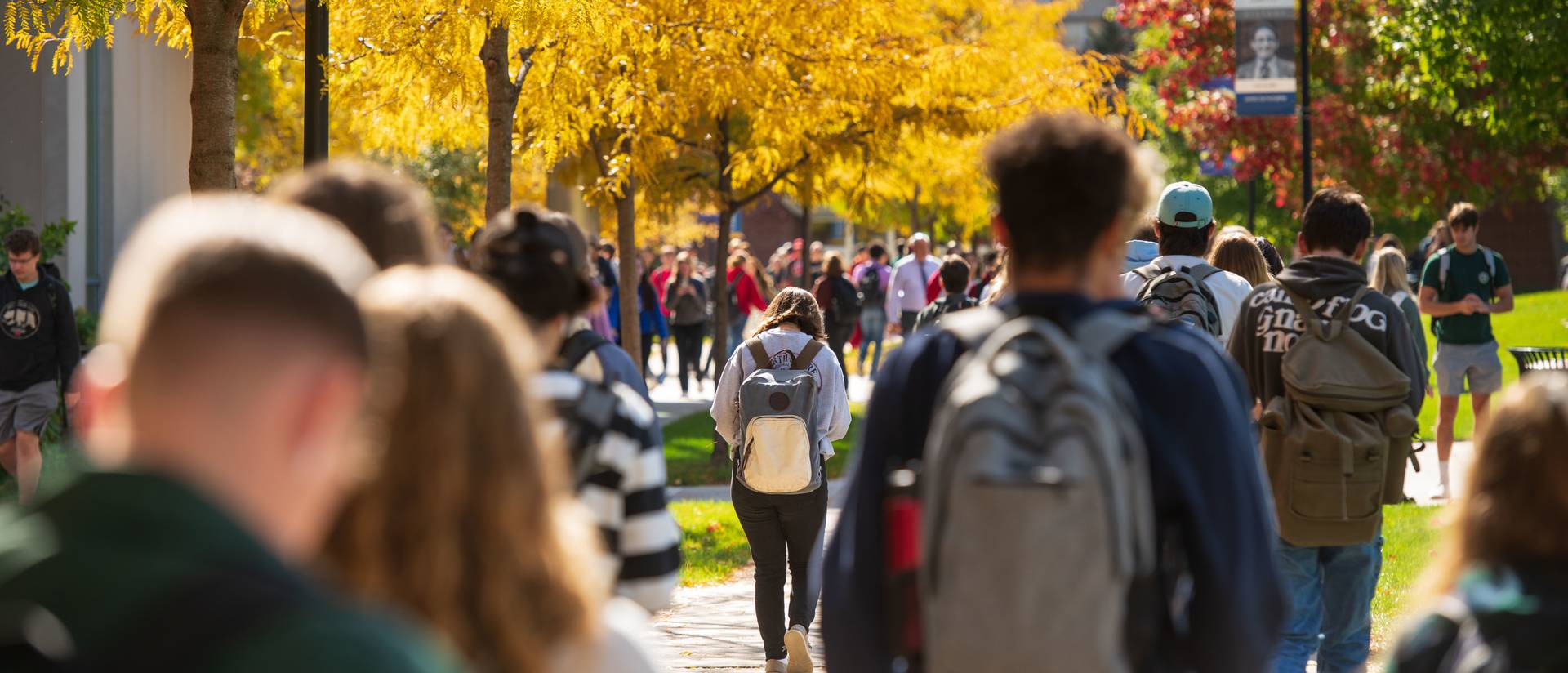 Taking college coursework in high school
If you are looking to get ahead of the game and take college courses while still in high school we have three possible routes:
Enroll in the Early College Credit Program if you are a public or private high school student. You must receive approval from your school district for desired coursework for high school and college credit, or just college credit. Most of the cost should be covered by your school's district/state. Spots in courses are not guaranteed.
Enroll in the High School Special Program if you are a public or private high school student. The student/family is responsible for covering the cost of courses. Spots in courses are not guaranteed.
The Memorandum of Understanding (MOU) Program allows high school students to take college level courses at the campus or their own high school. All MOUs are initiated and contracted through a staff member at the participating school district. An MOU provides guaranteed spots in a course.
Courses
Click here to view areas of study and coursework generally available to students in the ECCP or High School Special Program.
To see specific courses, view our online course catalog. Look for 100-level or 200-level general elective courses. If coursework for the upcoming term is not yet available, reference the previous term to get an idea of what coursework may be available.
If you are interested in online courses at UWEC-BC (such as UWX courses), click here to view coursework. Please keep in mind that these are expected courses for the next academic year and are subject to change.
If you have questions about courses, please contact our ECCP/HSSP Advising Team at eccp@uwec.edu or 715-836-3487.
Deadlines
ECCP, High School Special, & MOU Program Application Deadlines
May 15 for the fall/summer semester
December 1 for the spring semester
MOU Agreement Deadlines
March 1 for the fall/summer semester
October 1 for the spring semester
Admissions Criteria
UW-Eau Claire: Typically, juniors or seniors with a 3.5 GPA or better.
UWEC – Barron County: Typically, sophomores through seniors with a 2.0 GPA or better.
If a high school student doesn't meet the criteria listed above, the student will need to provide substantial and convincing proof of college readiness. This can include any of the following:
an academic record that demonstrates successful completion of preparatory coursework or experience in the appropriate subject area(s)
letters of recommendation from counselors and/or teachers
ACT/SAT/AP/WPT scores (if applicable)
For more information, contact the UW-Eau Claire Admissions Office. Approval by your school district does not guarantee admission to the University.
How to Apply
Fill out the UWEC-specific application. (View a video tutorial here that will walk you through the application.)
Note: You are encouraged to use a personal email address when applying instead of your school email address.
High school transcript
Note: A high school transcript may be uploaded within the application or sent directly from your school.
Fill out the UW System Early College Credit Program and High School Special Agreement Form and gather appropriate signatures. On this form you will be asked to indicate the coursework you intend to take. See above for information on how to view available courses.
Note: Students in the MOU Program do not need to submit this form.
Note on Registration
Because of the demand for some courses and limitations on enrollment, degree-seeking students are given priority in course registration. High school special students register on a space-available basis, meaning enrollment in classes is not guaranteed.