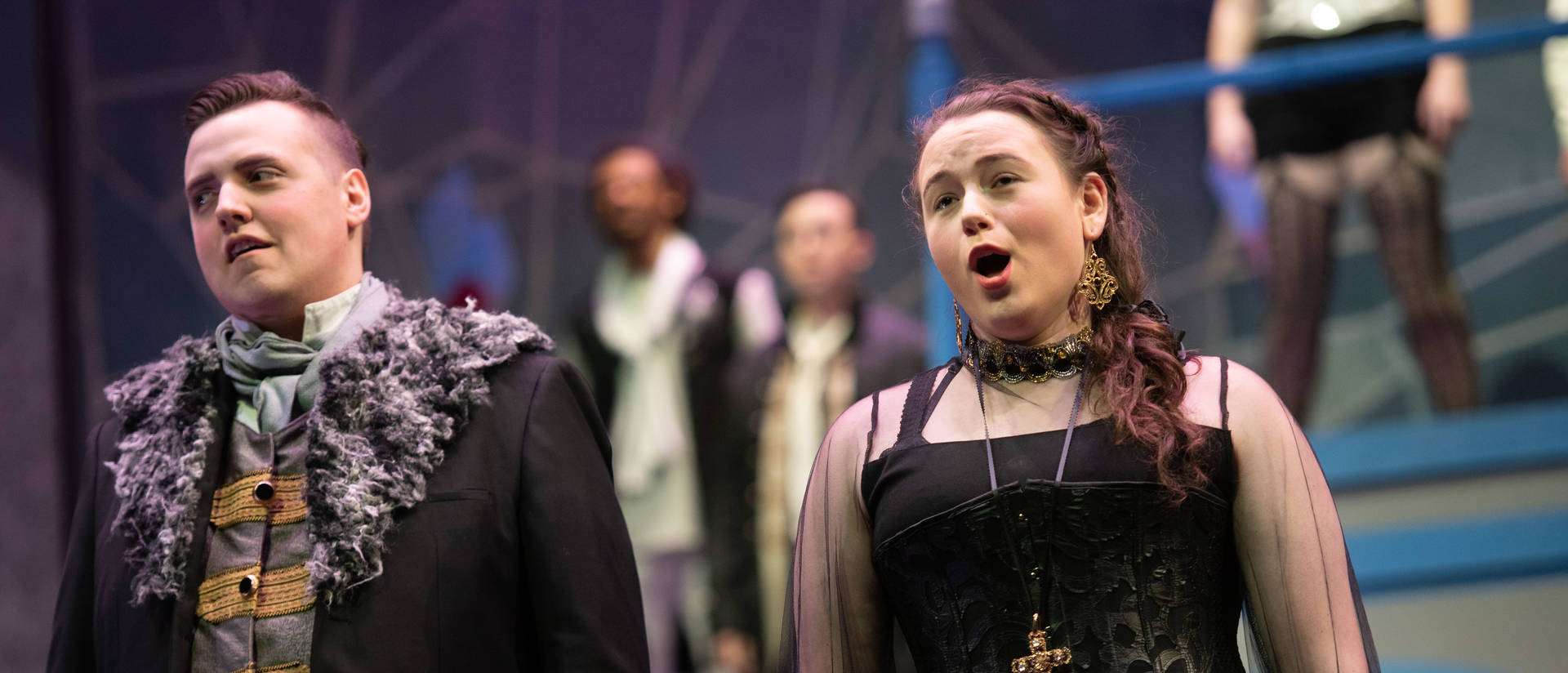 Music, theatre, dance, design, literature, history, fashion, society, culture … all these and many more collide to create one art form: Opera. UW-Eau Claire continues to build upon a tradition of excellence in bringing this consummate art to both its students and to the community at large. From voice performance majors to computer science and business majors, all have an opportunity to let their voices be heard on the operatic stage while at UW-Eau Claire.
The voice area at UWEC provides rare opportunities for undergraduate students, whether pursuing a major or minor in music or just pursuing a passion. With six choirs, Opera/Musical Theatre Workshop, Opera on Wheels, and mainstage productions of musical theatre and opera, there are many opportunities for vocal students at UWEC.
The faculty in the vocal area are active performers and supportive pedagogues. They often engage their students in student-faculty summer research projects, such as addressing identity and music in the LGBTQ community, creating a multimedia recital experience with Vaughan Williams' "Songs of Travel" or performing a song cycle by Benjamin Britten. Students receive weekly individual lessons and a studio class in which students perform for their peers. With all these experiences, students have gone on to serve as choral conductors and teachers in the schools, to form successful private studios, to pursue degrees in top graduate programs and to perform in professional opera companies.
In collaboration with the theatre arts area and the University Symphony Orchestra, every other academic year an operatic production is presented as part of the mainstage theatre season. Recent opera productions have included Mozart's "The Marriage of Figaro" and "The Magic Flute," Sondheim's "Sweeney Todd: The Demon Barber of Fleet Street," Britten's "Albert Herring" and Johann Strauss' "Die Fledermaus." Future titles under consideration include Mozart's "Don Giovanni," Bernstein's "Candide," Copland's "The Tender Land" and Guettel's "The Light in the Piazza."
Being a part of the opera and musical theatre at UW-Eau Claire helped me find a sense of belonging that was unmatched by anything else on campus. Through being on stage, learning unique repertoire, and working with other talented colleagues, my confidence, musicality and self-motivation grew in ways I never knew was possible.
Opera and Musical Theatre Workshop
The Opera and Musical Theatre Workshop allows the young singing actor to develop the coordination of the myriad of skills essential for a career in performance. The course explores the connection of music, text, movement, spatial awareness, and dramatic interaction. Students work on those skills —essential to all types of music theatre performance — through a variety of acting and character work, reading, character analysis and listening, culminating in a performance of diverse scenes from both opera and musical theatre.
Opera on Wheels
Opera on Wheels is our way of giving back to a community who embraces our craft. We travel to elementary schools and introduce children to the world of opera. Past touring productions include Humperdinck's Hansel and Gretel, Mozart's Così fan tutte, Britten's The Little Sweep, and Rossini's La Cenerentola (Cinderella). In addition to performing, all students also have the opportunity to teach children about the fundamentals of opera while they visit each school!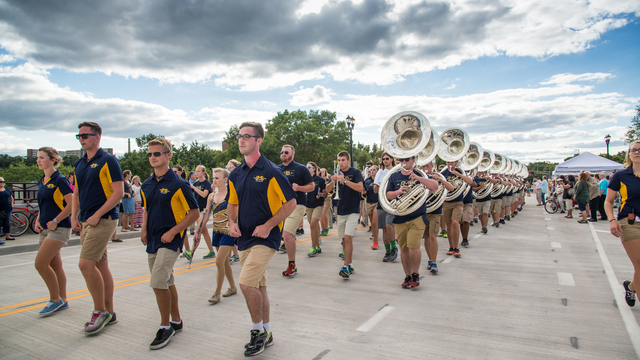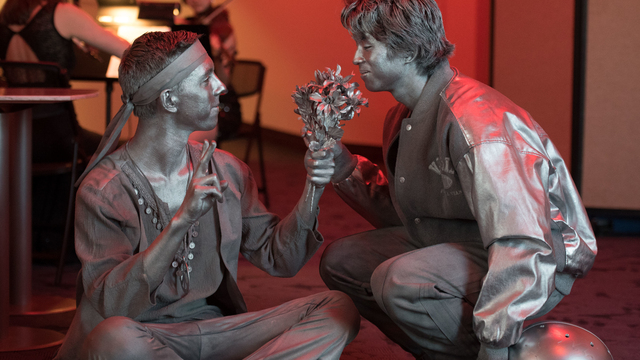 UWEC is filled with high-class instructors, directors and mentors whose primary focus is developing and preparing undergraduate talent. With the healthy amount of performance opportunities and the singular emphasis placed on undergraduate students, I was able to graduate with the experience of learning and performing several roles in both opera and musical theater. I couldn't recommend UWEC enough. Here, you won't just learn by studying, but by doing.