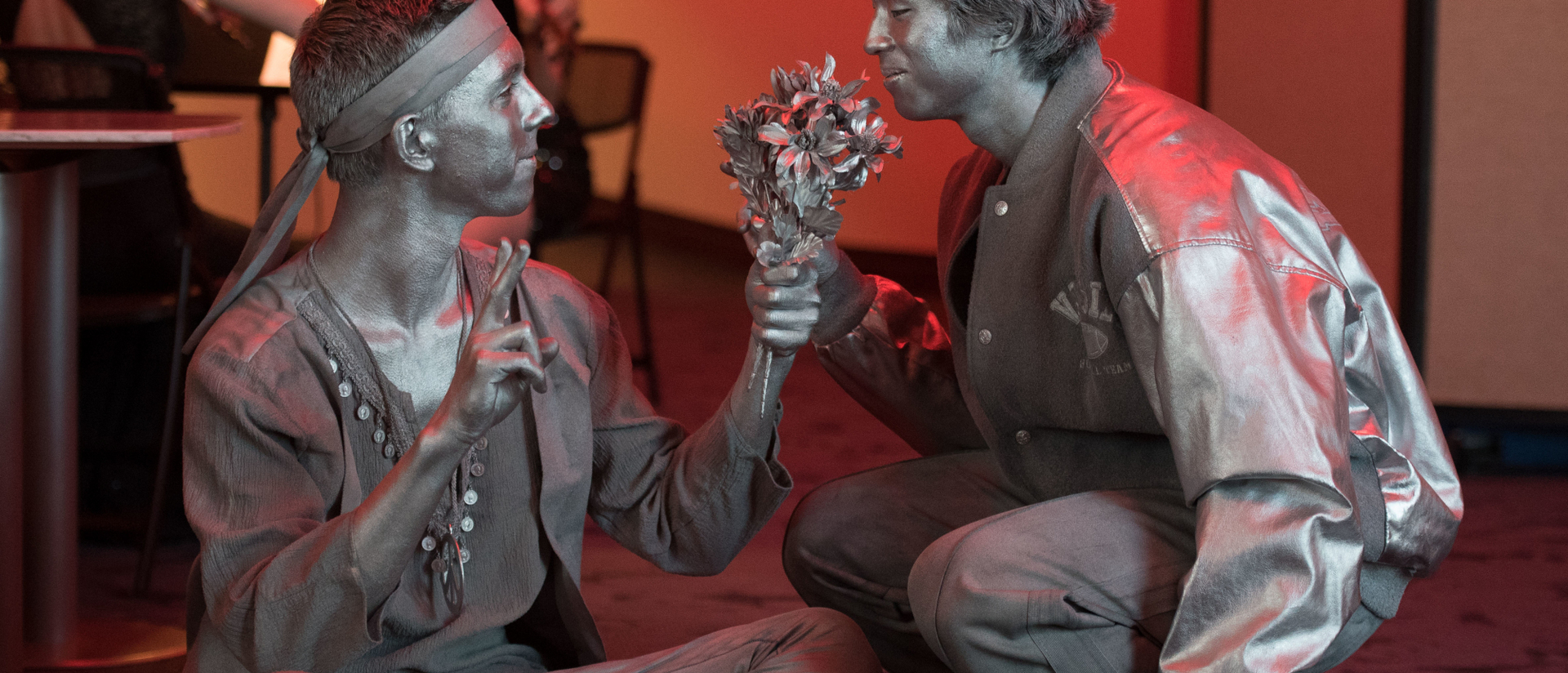 Performing arts live here
Looking for music, theatre, or dance performances to be a part of or simply attend and enjoy? You're in the right place! Check out the events below or in the events calendar to the right for specific dates and times.
The music and theatre arts department presents more than 100 concerts and recitals each year, featuring large and small student vocal, band and orchestra ensembles; four mainstage plays; an active opera theatre ensemble; a one-act play festival; touring theatre; a dance concert, and several special events such as the nationally-recognized Jazz Festival, Gatsby's Gala and Viennese Ball.
Below you'll find performances we've put on throughout the past few years, as well as some of our signature events that happen annually. If you're interested in viewing one of our performances but can't make it to Eau Claire — check out our live-streaming page or contact us to purchase a CD from one of our groups.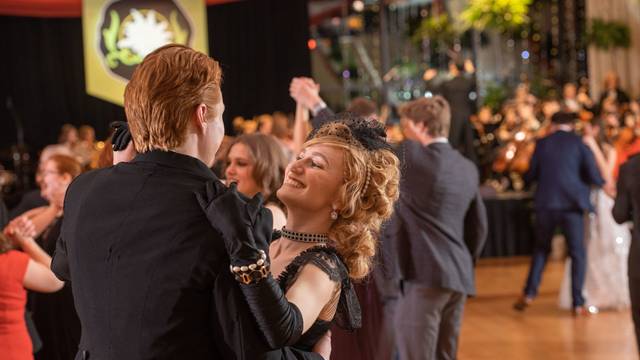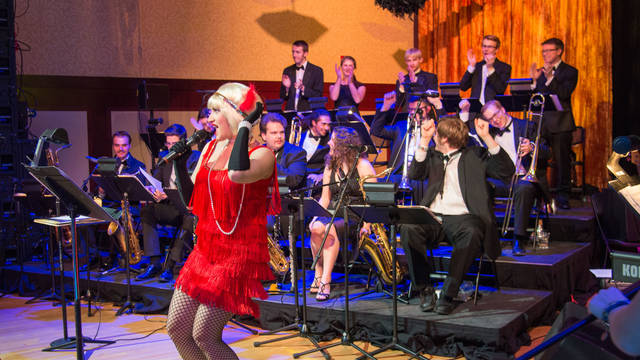 Silent Sky

Silent Sky reveals the important work of a group of women at the Harvard Observatory Laboratory in the early 20th century. Their work was critical in developing a scientific understanding of the distance between stars and the size of our universe. Yet, for so long their story remained untold.
The Shakespeare Experiment

Throughout the 20-21 school year, UWEC music and theatre students created this piece in response to the changing conditions of their academic and artistic lives during the COVID-19 pandemic. The project includes a sonnet by Dr. Dorothy Chan, UWEC Department of English, written for the project and original music by UWEC student Samuel Stein. Filming and editing was generously donated by Rob Mattison, Mike Gehrke, and Matt Peterson of LTS.
Boeing Boeing

This 2008 Tony Award winning play is a French farce written by Mark Camoletti, and features Parisian lothario Bernard, and his Italian and German fiancées, each beautiful airline hostesses with frequent "layovers" in Paris.
The Marriage of Figaro

The Marriage of Figaro is a comedic opera by Mozart and DaPonte tells the chaotic tale of scheming and pranks surrounding the wedding plans for Figaro and Susanna, servants of Count Almaviva.