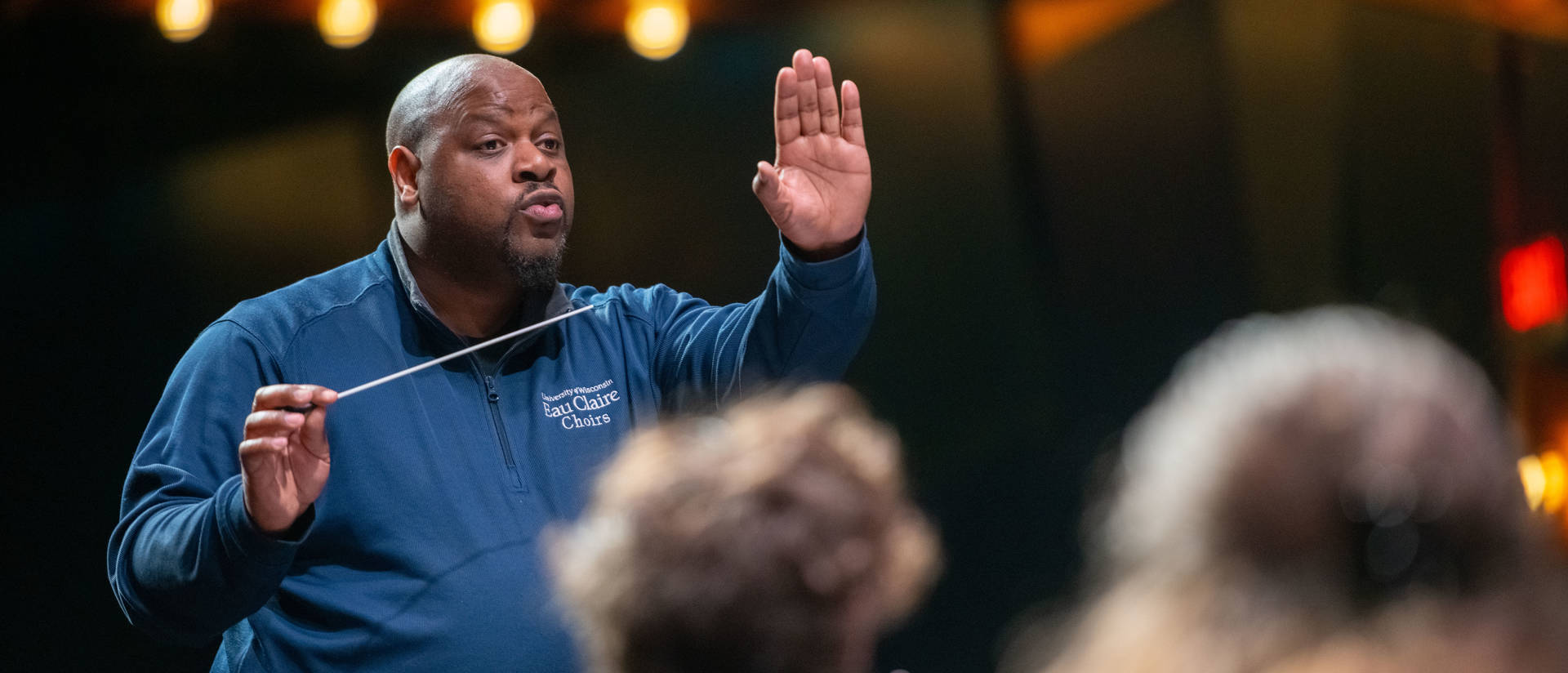 Become a music teacher at UWEC
You might have a music teacher, conductor or director who helped inspire your passion for the arts. Encouraging the love of music and helping youth hone their musical skills is a noble calling. Music education has been central to UWEC since its foundation in 1917. We have a 100% placement rate for our music education graduates of whom we are very proud. 
We offer many experiences to help our students develop as educators. Opportunities include organizing festivals for middle school and high school students, serving in leadership positions in the marching band, participating in immersion programs and engaging in student organizations focused on music education. Music education students also receive frequent exposure to public school classroom settings through various practica, and the program culminates with a semester of student teaching. Faculty from across the department — from bands, choirs and orchestra — contribute to the music education curriculum.
Here at UW-Eau Claire, I made leaps and bounds in my musical skill and accomplished musical feats that I had never dreamed were possible for me.