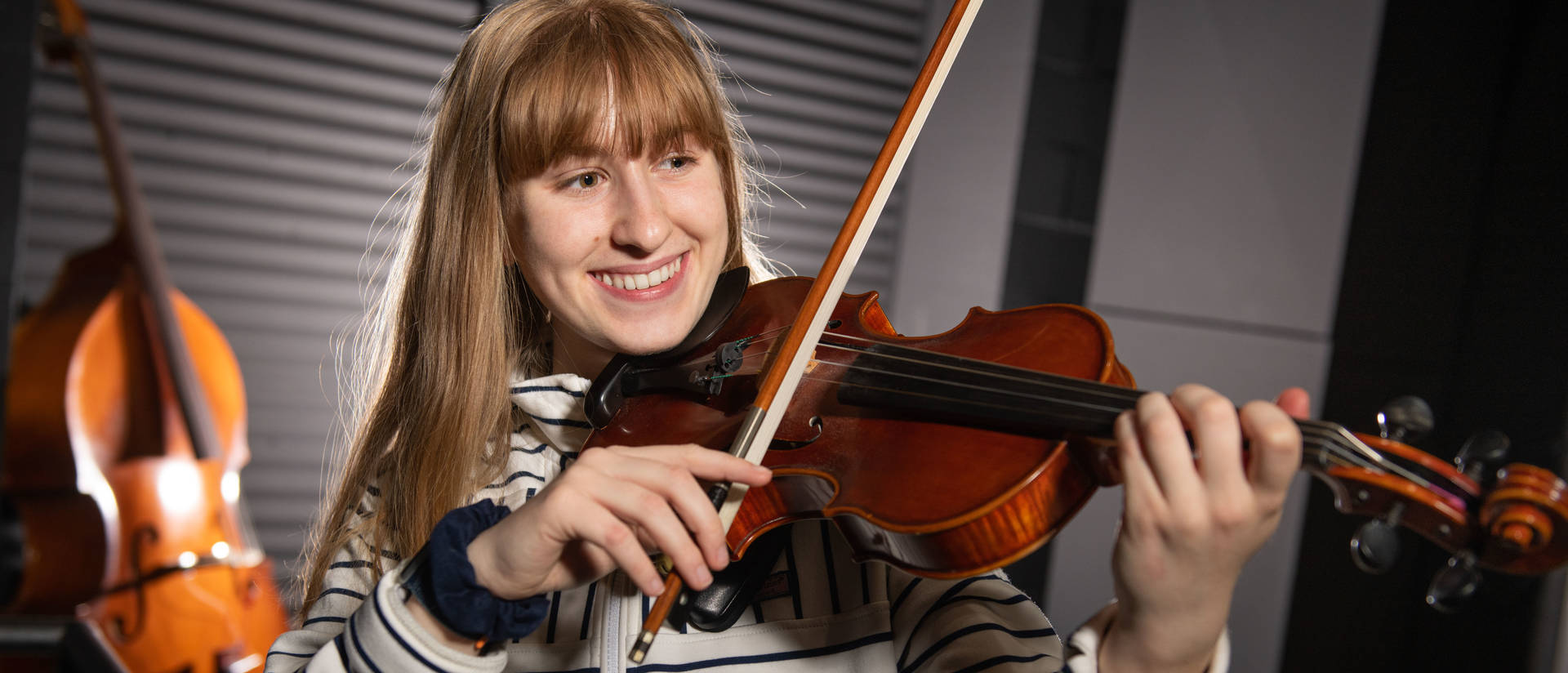 The string area at UWEC provides rare opportunities for undergraduate students, whether you are pursuing a major or minor in music or just following a passion.
The Symphony Orchestra, which is open to all students, provides regular concerts, is central to the music at the Viennese Ball, accompanies opera productions and more. The Baroque Chamber Orchestra provides students a rare opportunity to participate in an orchestra with no conductor! Students also can explore the rich tradition of string chamber music ranging from viola duets to string quartets to guitar ensembles. (See information below about the Cohen Scholarship.)
Opportunities also exist for students wishing to learn how to play the viol, a string instrument from the Renaissance and Baroque periods, as the department owns a whole family of viol instruments for students to use. Faculty in the string area, with the help of interested students, host annual festivals focused on string playing for students from elementary age to adults.
The faculty, who are active performers and supportive pedagogues, provide string students with weekly individual lessons and a studio class in which students perform for their peers. The string area supports a series each year with guest artists from across the country who perform and provide masterclasses for students. Recent graduates have gone on to serve as orchestra conductors and teachers in the schools, to pursue degrees in top graduate programs, to establish private music studios and much more.
While I believe the musical instruction is second-to-none, the personal growth I gained from being a part of the UWEC music community has been even more beneficial to my professional career.
Eileen Phillips Cohen String Scholarship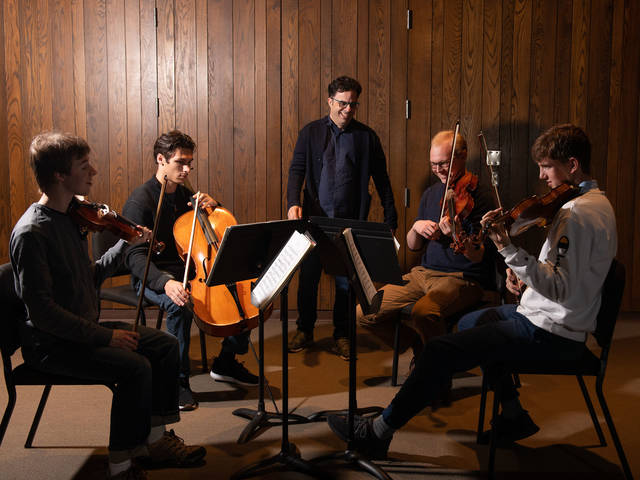 All four members of the Eileen Phillips Cohen String Quartet receive full in-state tuition for the academic year, and there is the potential for the scholarship to cover a full four-year degree. Financial need is not a consideration. The Quartet is coached regularly by UW-EC string faculty, is featured at major departmental and university events, and provides regular recitals. The recipients of the scholarships are also expected to be leaders of the University Symphony Orchestra. The generosity of the L.E. Phillips Family Foundation has created an opportunity for music students through this scholarship rarely seen at the undergraduate level. Scroll down this page to watch the video of Cohen scholars talking about this exciting opportunity!
Check this page for details on auditions for the Cohen Scholarship. Priority will be given to submissions received by Friday, February 24, 2023.