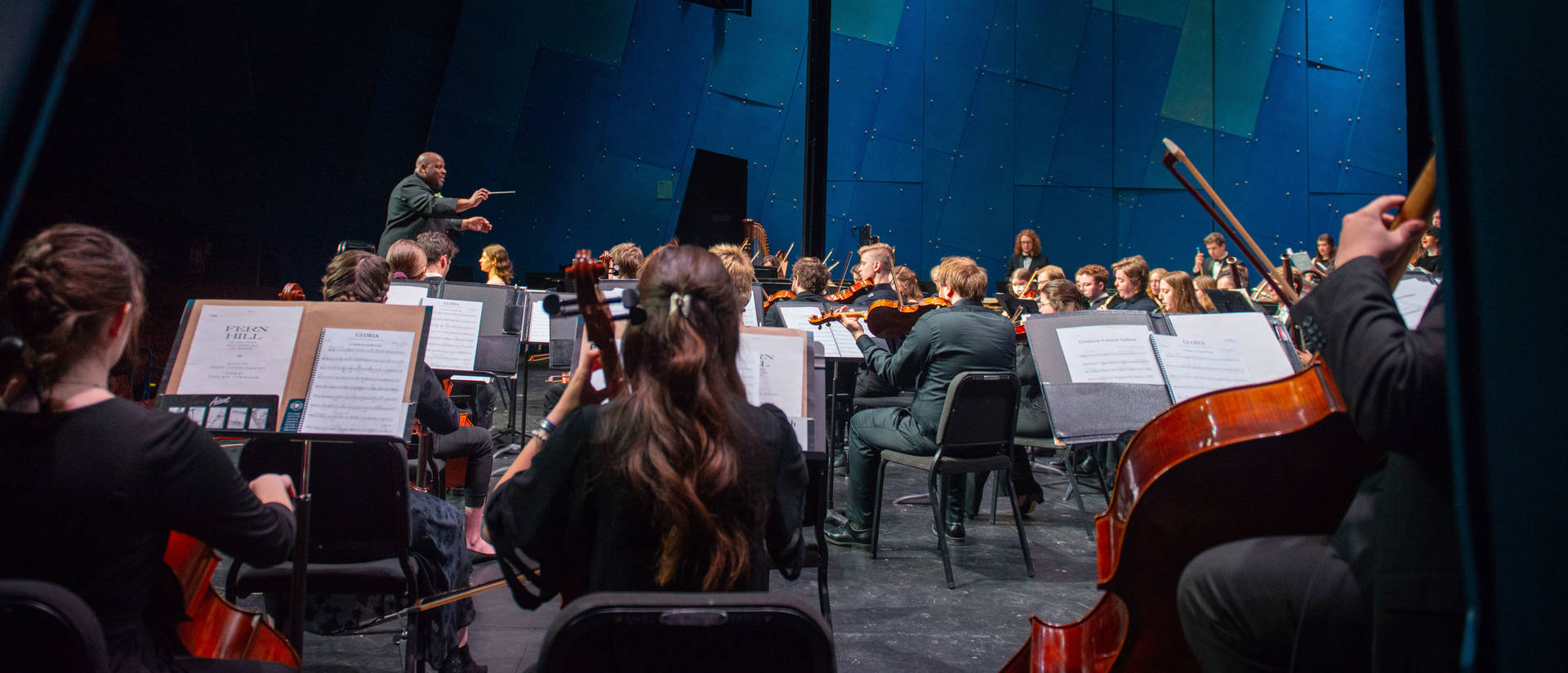 Explore the arts administration certificate at UWEC
The Chippewa Valley is a center for music, theatre and the arts in general. Every performance, festival or cultural event in the Chippewa Valley requires people who are taking care of all the organization and administration — from creative planning to business logistics to marketing. UWEC is in the heart of a community whose economy revolves around the arts scene. You could take advantage of the setting by working in arts administration as you pursue the certificate.
Students pursuing all sorts of degrees gain experience in arts administration by participating in arts events on campus and in the Chippewa Valley. Every year, students help Professor Tulio Rondon host "Cellopaloza," a string clinic for the whole community. The Eau Claire Jazz Festival has long been an event where college students gain experience organizing and running one of the largest and oldest events of its kind.
Explore our arts administration certificate
Learn more about our arts administration certificate program