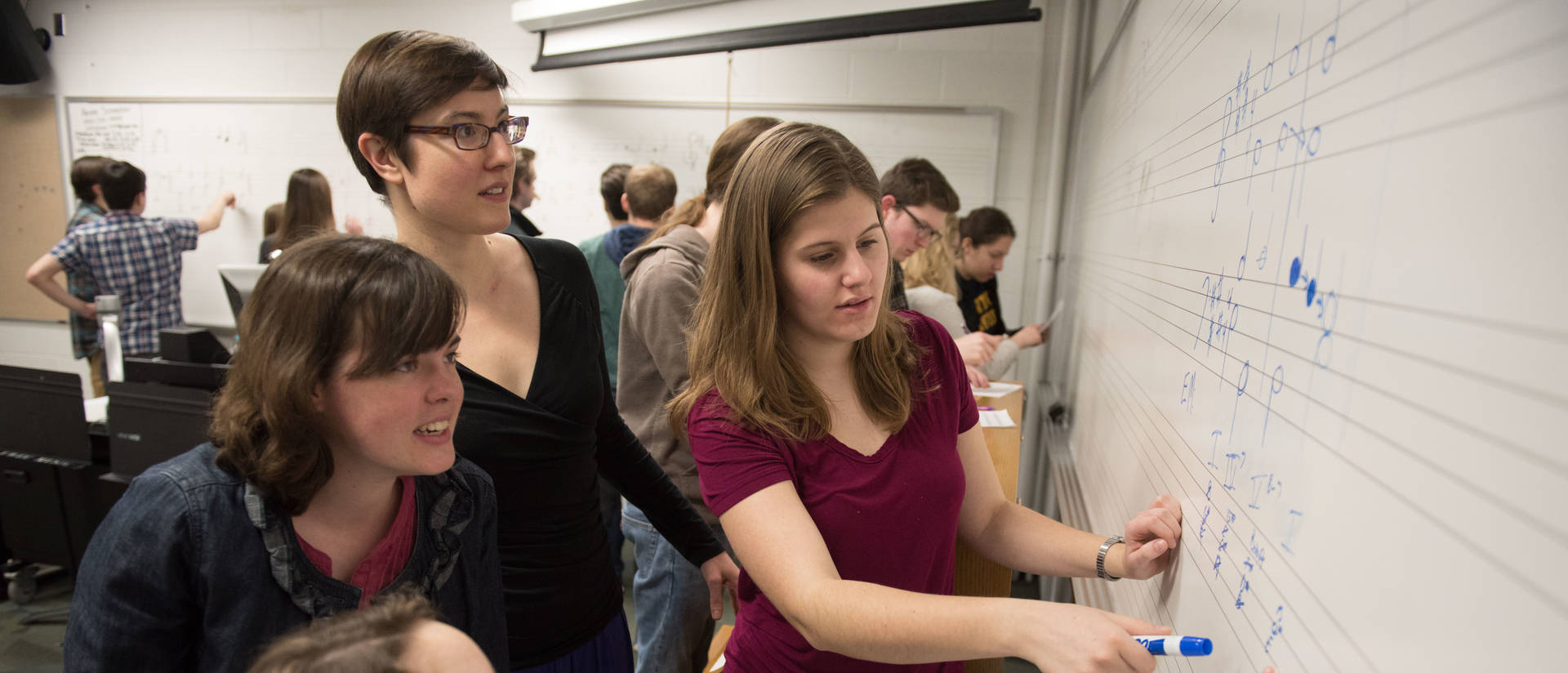 Music and Theatre Majors and Minors
Many Blugolds strive to turn a passion into a career, which is exactly what being a part of the Music and Theatre Arts Department can do. You can learn to compose, educate others and perform at your highest level. Work closely with our committed faculty to conduct creative research or travel abroad to learn more from our friends overseas. Allow your education to take center stage and embrace all of the opportunities this department offers.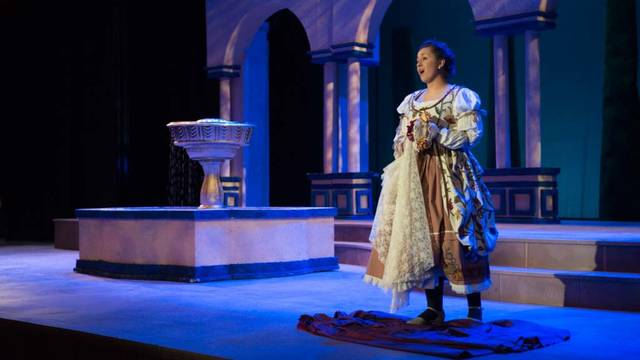 Passionate playing
The many degrees and certificates offered by the department lead to a variety of distinct career paths. Picking a major or minor in any one of these areas opens up a world of great facilities, studios, lessons, classroom learning, performances and camaraderie with others in your specialty. Plus, you'll be surrounded by a variety of the other arts as well, which means creative inspiration is never too far away.
Whether you prefer to perform, or your greatest desire is to teach others how to hone their artistic craft, our renowned majors, minors and certificate programs will guide you into your profession. Whatever path you take, you'll get a broad and comprehensive education that not only develops technical competence, but also an understanding of literature, style, and the role of arts in society.
The department of music and theatre arts is the reason I call UWEC home. The staff genuinely cares about my success and the students have become lifelong friends. I cannot imagine who I would be without the talented and inspiring individuals who make up this facet of the university and encourage me to do what I love.