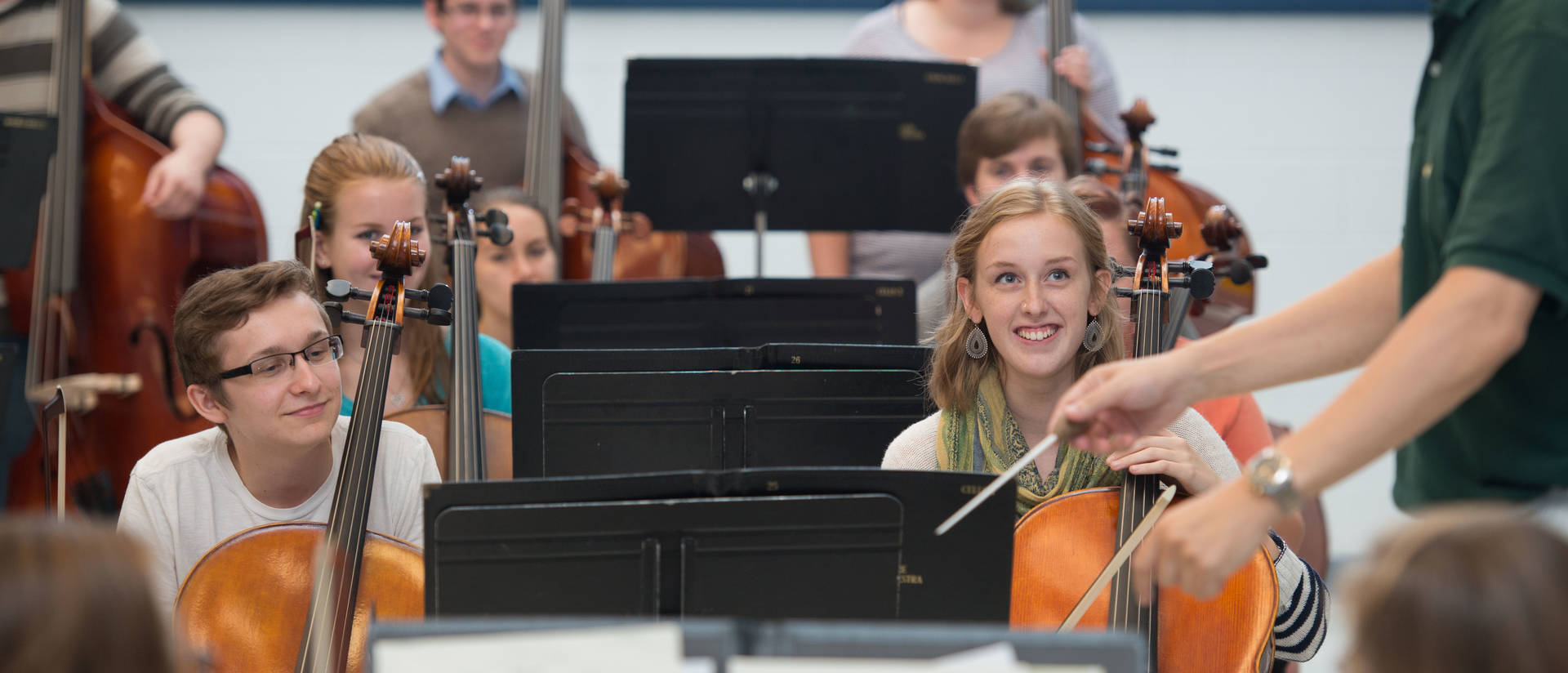 The Departmental Honors program provides an opportunity to explore your academic interests with the help of faculty. Honors projects can take a variety of forms - from lecture-recitals to research papers to directing projects. This program is for students who wish to follow their intellectual curiosity and who might be considering graduate school in the future.
Eligibility
Majors with resident and transfer GPA of 3.5 or better, and a 3.5 or better in the major are eligible for participation in the departmental honors program. Participants whose cumulative and/or major GPA falls below 3.5 can still graduate with honors as long as their GPA increases to 3.5 by graduation.
Current honors graduation requirements
Following invitation, submit application to the honors committee for entry into the departmental honors program. Among other requirements, your application will detail plans for areas of research as well as the different departmental courses and the projects you propose to complete within them as part of the honors program.
Complete all requirements for major in the department with a cumulative GPA of 3.5 or better.
Earn 3 honors credits prior to graduation by completing honors projects proposed to and approved by the honors committee. Different projects may be designed to vary in credit value by intersecting with multiple research areas. For example, a single approved project could blend or "crossover" from the distinct areas of music history and performance in order to gain credit for 2 of the 3 required honors credits.
Feel free to contact the director of the departmental honors program, Dr. Ryan Jones (jonesrp@uwec.edu), with questions you may have about planning to participate, at any time.
Honors Program: Songs and Symphonies
There are about as many different varieties of music today as there are listeners to enjoy them, and what exactly drives us toward our personal playlist is somewhat of a mystery. But helping students open their minds to appreciating a variety of genres and artists along with their favorites has been the life passion of Dr. Jerry Young, professor emeritus of music and longtime University Honors Program instructor at UW-Eau Claire.
University Honors Program
In addition to the music and theatre arts departmental honors, UW-Eau Claire has an award-winning University Honors Program. The University Honors Program gives students interested in pushing their learning limits a chance to participate in courses designed to do just that.