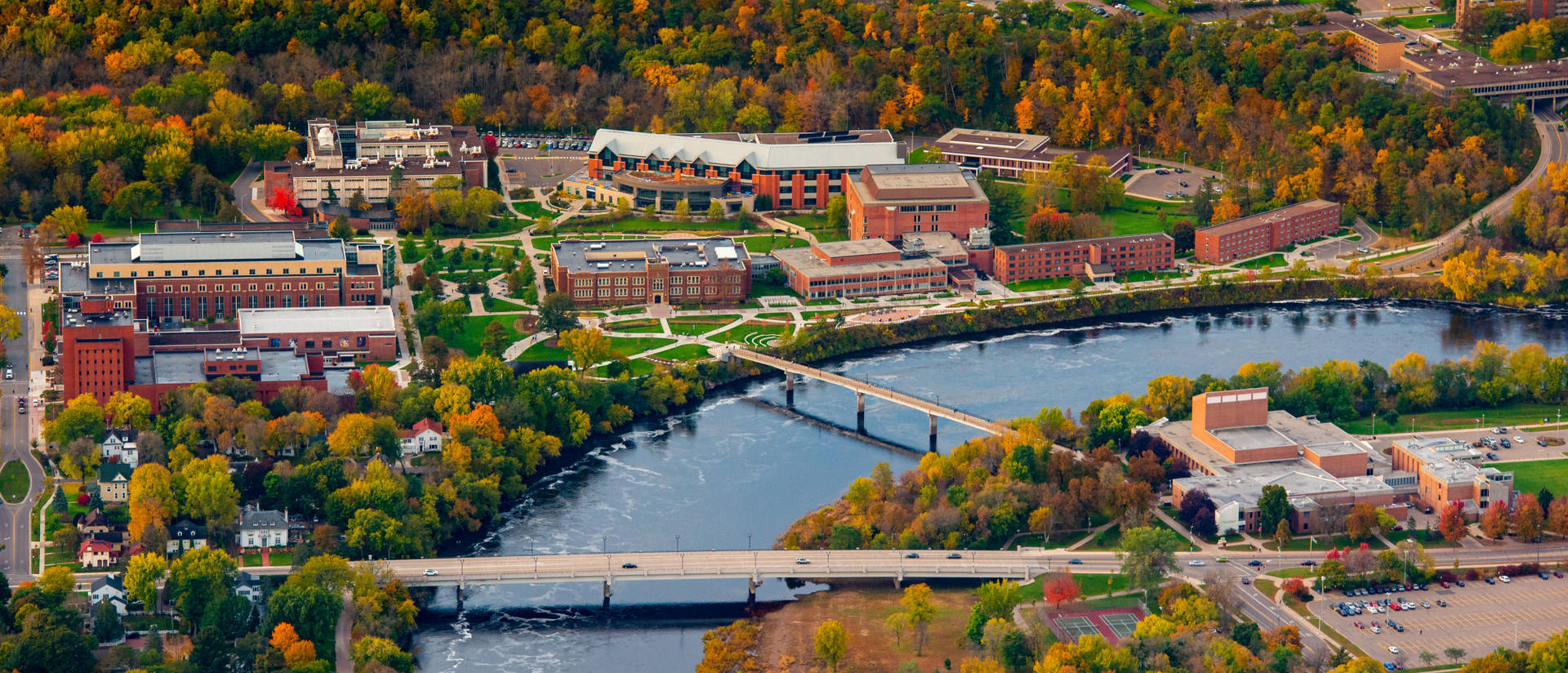 Are you exploring colleges? Coming to campus for an event? Cheering on the Blugolds? No matter what your plans are, we're sure you'll enjoy Eau Claire. Review the map carefully before you depart and check out the additional destinations you may be interested in below. We can't wait to see you on campus!
We're closer than you may think!
Check out the drive time from some regional cities:
Chicago, 5.5 hrs (or 1.3-hour flight)
Dubuque, 3.7 hrs
Duluth, 2.5 hrs
Green Bay, 3.0 hrs
Iron Mountain, 4.0 hrs
La Crosse, 1.7 hrs
Madison, 3.0 hrs
Milwaukee, 3.7 hrs
Twin Cities, 1.5 hrs
Wausau, 1.5 hrs
Campus building information and resources
Visit us
Click and go! Below find Google Maps links to our main campus as well as UWEC buildings in the Eau Claire community. For additional building location information, use this detailed map or contact campus information at 715-836-INFO (4636).
Building addresses, hours and coordinators
For a detailed listed of UWEC building addresses, hours and coordinators, please click here.