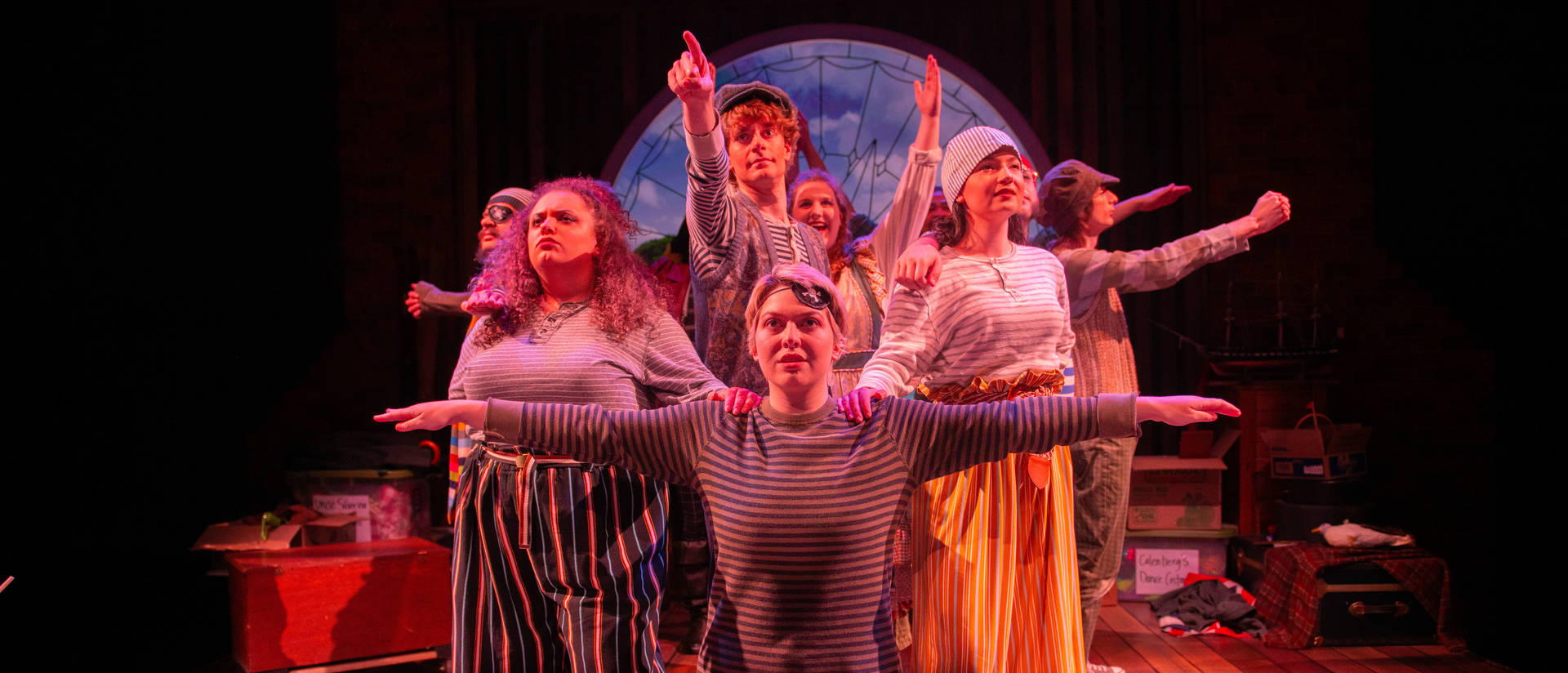 A student-centered experience
The performing arts have long been a defining element to the University of Wisconsin-Eau Claire. For over one hundred years the university has been known for its high-quality performances by both faculty and students. Adding to your opportunities, the city of Eau Claire and the Chippewa Valley offer numerous music festivals, venues with live music and theatre organizations, which are a source of pride for our community. Nationally recognized professors guide your artistic development, offer a supportive environment and give you one-on-one attention.
Outside of the classroom, research and cultural immersion experiences are highly encouraged, giving you the opportunity to work closely with expert faculty. Numerous guest performers also bring diverse sounds and views that will leave a lasting impression. Throughout the curriculum you will be exposed to diverse perspectives and challenged to question your assumptions. Read more about Equity, Diversity, and Inclusivity initiatives in the Music and Theatre Arts Department.

The music and theatre arts department offers a wide variety of majors, minors, certificates, ensembles, shows and performance opportunities. Even if you're not a music or theatre arts major or minor, many musical groups and theatre experiences are open for general student participation. Whatever your passion is, you'll find experts to help your interest flourish. Through music, theatre, dance or whatever else interests you, we want you to be part of our traditions, light up our stages and enrich our community! Watch this video to learn more.
Music and theatre arts news
What's going on?
The Music and Theatre Arts Department has many music, theatre, and dance events happening.
Scholarship opportunities
See our scholarships page for the many funding sources available to eligible music and theatre students. Don't miss out on a chance to earn cash toward your degree. Incoming music students do not need to apply for scholarships, as all students who take a music audition are automatically considered for scholarships. The exception is the full-tuition Cohen String Scholarship, for which there is a special application process.
Auditions for music majors and minors
We would love to hear you perform! Students interested in declaring a music major, music minor or musical theatre major will need to audition for admission to the program. See program audition details for specific audition requirements.