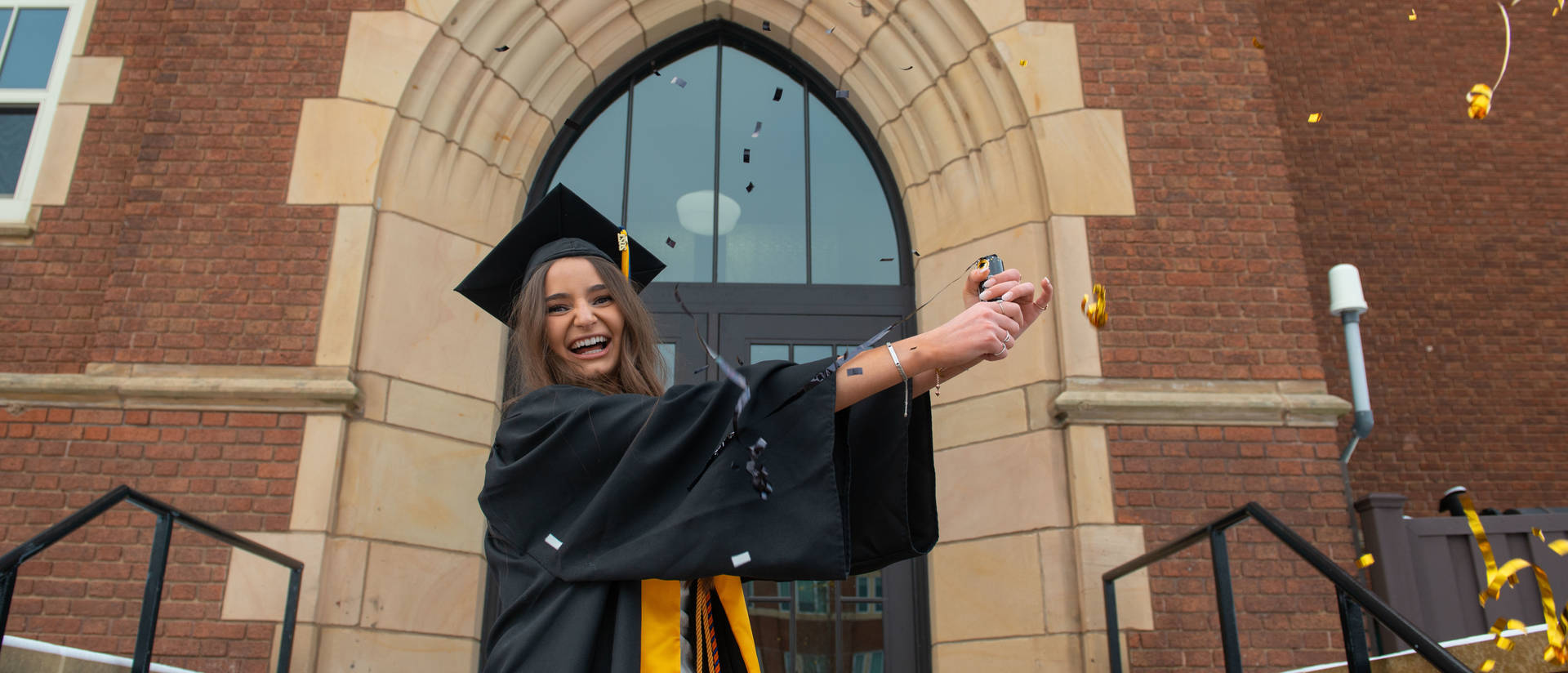 Explore possibilities, experience progress
UW–Eau Claire cultivates values that transform what it looks like to get a university education. This community is built on trust and mutual empowerment, on seizing opportunities and questioning old modes of thinking. It's practical, too: UW–Eau Claire is one of the most affordable public universities in Wisconsin and Minnesota, with tuition rates below those of other institutions in the area. UWEC's robust financial aid and scholarship programs are designed to support your aspirations, and internships and mentoring from a broad network of alumni will contribute to your career success.
A leading regional and national institution
UWEC can expand your potential through real-world projects and encourage your innovations in how to learn, how to serve and how to thrive. UW–Eau Claire offers competitively affordable tuition rates and is consistently ranked for high-quality education and remarkable alumni success.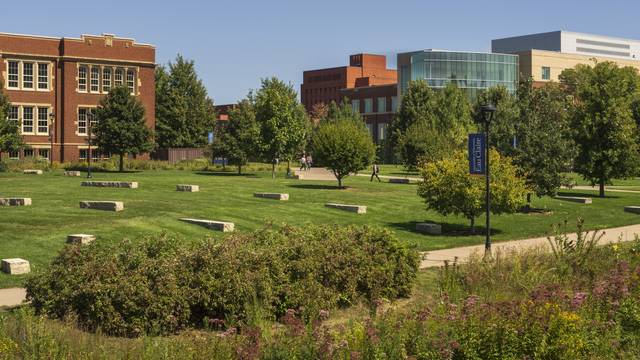 An affordable education
Position yourself for success and stability with UW–Eau Claire's financial advantages, from affordable tuition to robust scholarship offerings. Here, affordable costs, dedicated financial aid advisors and strong four-year graduation rates contribute to the overall accessibility of a well-respected, versatile UWEC degree.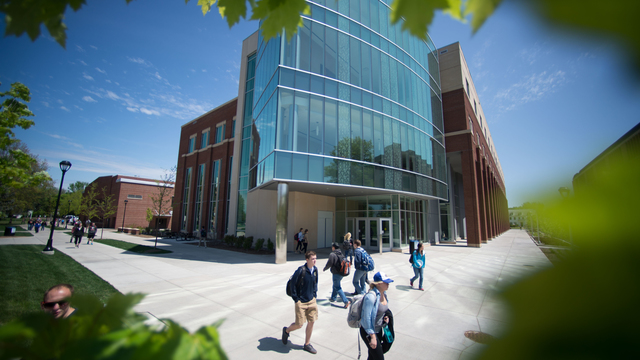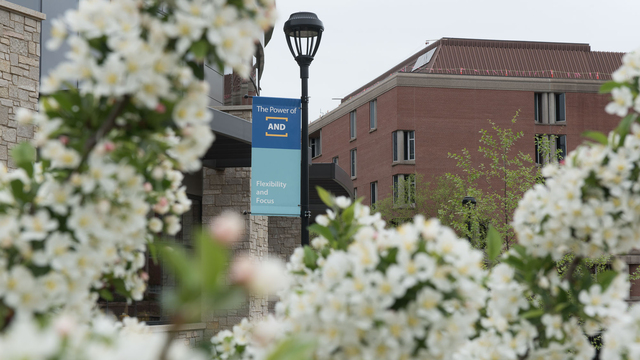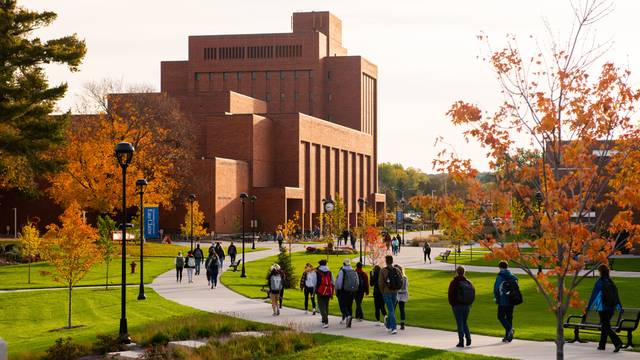 A community of support as you start your career
Turning your education into a career might seem far off, but at UW–Eau Claire, your long-term potential is a day one priority. With the support of faculty mentors and career counselors as well as access to an abundance of campus resources, you will unlock skills, strategies and networks that will contribute to your success. Here, you will receive guidance for your future and empower those who follow after you.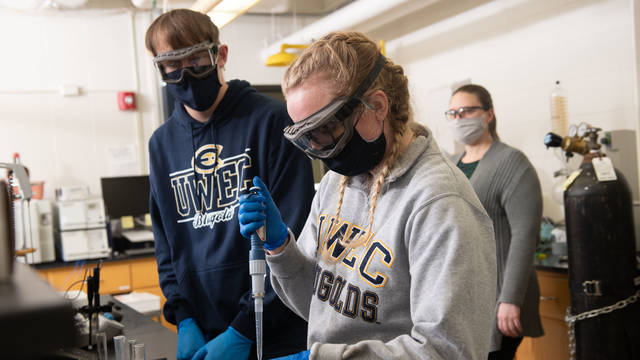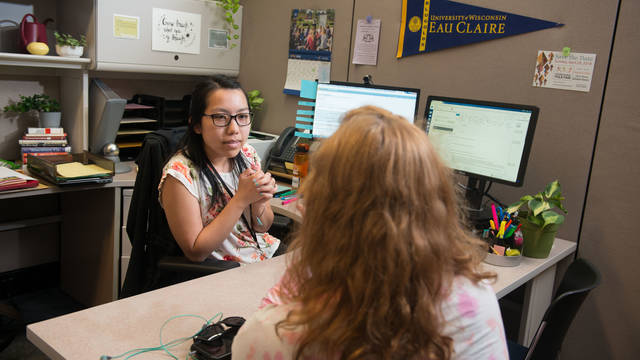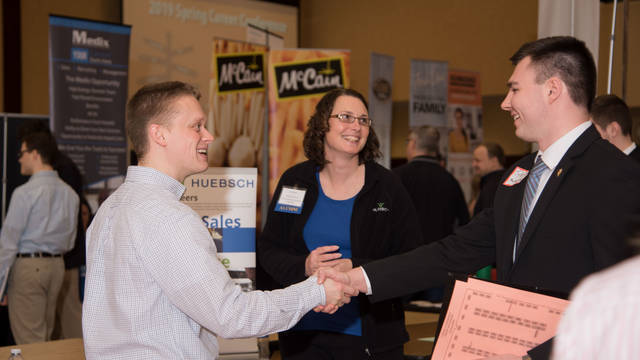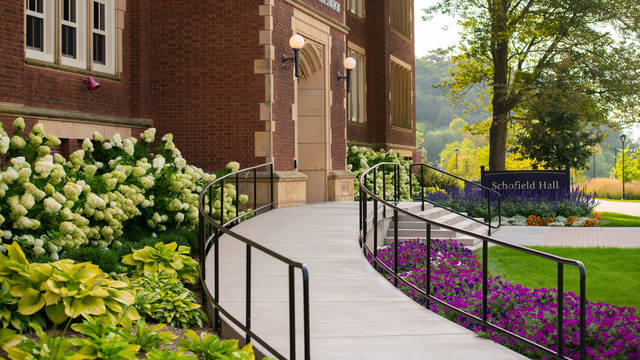 Blugold success
Stories of bold Blugolds abound — students serving communities, faculty leading groundbreaking research projects, alumni driving change in their careers, athletes earning accolades and so much more. You won't find stories like this everywhere, but at UWEC, Blugold successes happen every day.