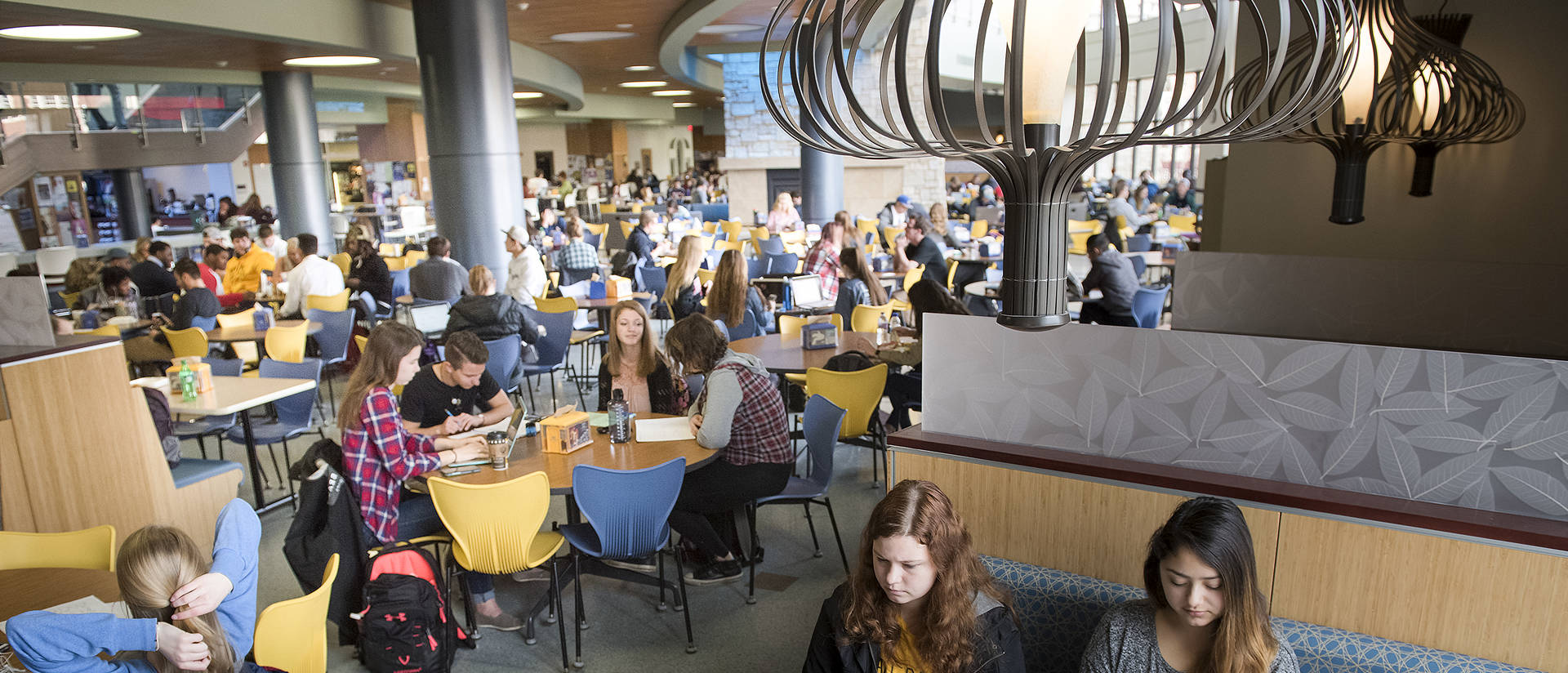 Food that tastes like home
With UWEC dining, your meals on campus can feel just like home. You'll have all kinds of options, from a quick bite at Blugold To Go to online orders from Einstein Bros. Bagels to a sit-down meal at the Dulany Inn. Here, you'll find exactly what you need — no matter your nutritional limitations, high-octane athletic needs or favorite cuisines. Every day at Blugold Dining, you'll get a variety of healthy, nutritious and delicious food options to satisfy your hunger and feel energetic on campus.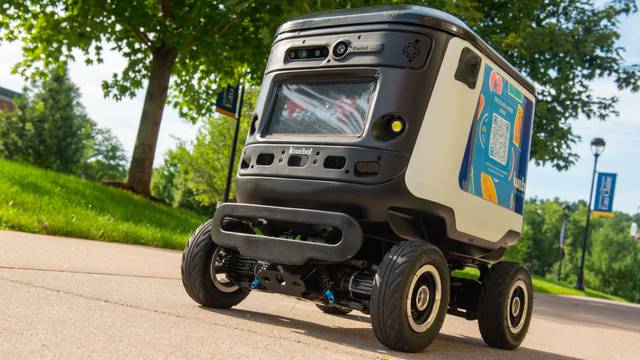 Meal plans
With a meal plan, you'll have easy access to Blugold Dining facilities. Choose the meal plan that works best with your schedule, your budget, and your eating habits!
Dining halls and on-campus restaurants
With all this food to choose from, you're sure to find your new favorite brunch spot, snack stop, and dining delicacies at UWEC. Plus, you can always figure out what's open now.
Blu Flame Grill

The Blu Flame Grill features burgers and sandwiches, as well as omelets and breakfast sandwiches. Plus, there's a new breakfast and lunch item every week!
The Cabin

The Cabin serves Starbucks Coffee. Here you'll find hot, iced and blended coffee and non-coffee beverages, along with house-made bakery items and appetizers.
D'Italia

All of your Italian favorites are located in the Marketplace in Davies, including a pasta bake and homemade pizzas to choose from each day.
The Dulany Inn

Stop at the Dulany Inn for lunch to experience fine dining and an elegant atmosphere on campus.
Einstein Bros. Bagels

Einstein Bros. Bagels is known for their bagels, cream cheese schmears and coffee. They also offer bistro salads, soups and sandwiches for lunch, while brownies, cookies, pound cake and muffins are perfect for snacks throughout the day.
Erbert & Gerbert's

In a hurry between classes? Grab a sandwich from Erbert & Gerbert's and eat lunch on the run. Or relax with a cup of soup in the Davies Center Marketplace.
Hilltop Market

For when you're hungry but don't want to spend time eating at one of our dining facilities, Hilltop Market is your one-stop shop. Visit for snacks, frozen entrees, bakery items and drinks.
Marketplace

The Marketplace in Davies Student Center is the main lower campus cafeteria. It sells everything from grab-and-go snacks to hot-off-the-grill burgers.
Mongolian Grill

Mongolian Grill is a dining option within the Marketplace in Davies on lower campus. This is your Asian cuisine choice with daily entree and rice bowl favorites. Vegetarian options are available every day.
Riverview Café

We are proud to offer a dining program complete with signature brands and menu selections that include just about every item you can imagine. Riverview Café offers a wide variety of fresh food designed to satisfy everyone's appetite, with food choices to rival your favorite restaurants.
Sushi DO

UWEC is home to its very own sushi restaurant, Sushi DO. This New Jersey chain is here to provide you with a variety of options. With sushi rolls, rice bowls, wraps and sides, including dumplings, edamame and miso soup, you'll be sure to find something you like.