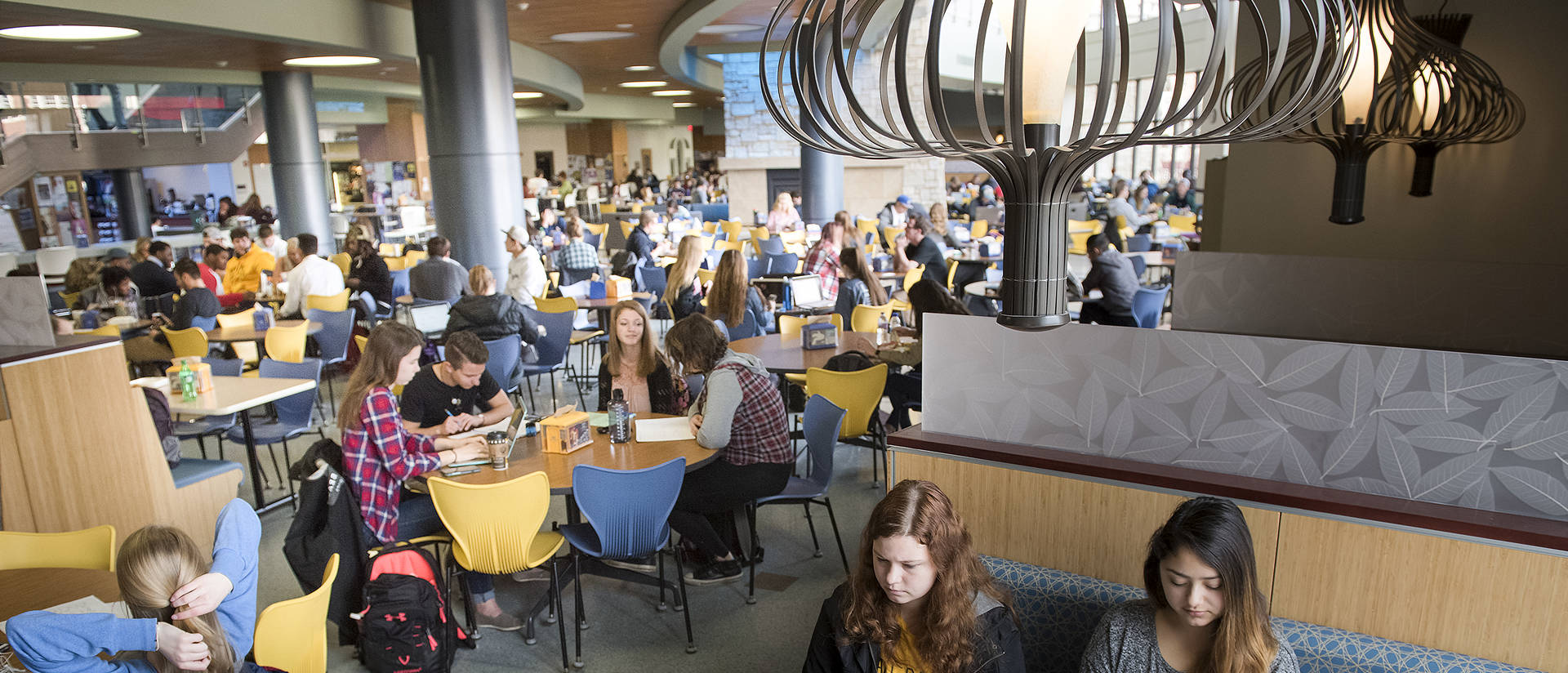 Food that tastes like home
With UWEC dining, your meals on campus can feel just like home. You'll have all kinds of options, from a quick bite at Blugold To Go to online orders from Einstein Bros. Bagels to a sit-down meal at the Dulany Inn.
Every day at Blugold Dining, you'll get a variety of healthy, nutritious and delicious food options to satisfy your hunger and feel energetic on campus.
Meal plans
With a meal plan, you'll have easy access to Blugold Dining facilities. Choose the meal plan that works best with your schedule, your budget, and your eating habits!
Dining halls and on-campus restaurants
With all this food to choose from, you're sure to find your new favorite brunch spot, snack stop, and dining delicacies at UWEC. Plus, you can always figure out what's open now.
Food delivered to you