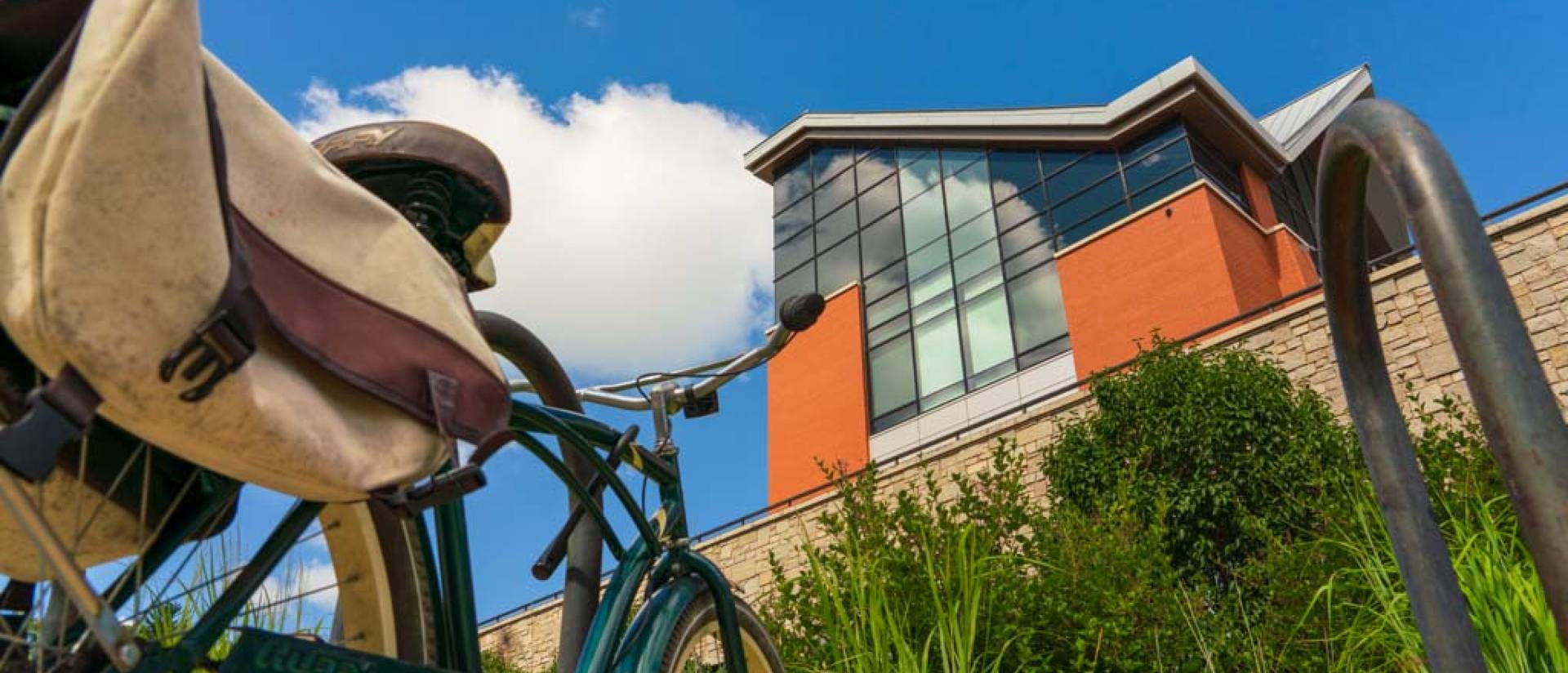 Welcome to UWEC Parking + Transportation
UWEC Campus Parking - Updates for Fall 2023
Please note there are a few changes with parking on campus this Fall. Although we believe these changes are positive, we anticipate they may cause some confusion for faculty, staff or students. We ask for your patience and understanding with one another as we all adjust to these changes.
ADA Stalls Added to the Hibbard Lot

A change has been made to the number of ADA stalls available on campus. The east row of stalls facing Hibbard hall along Park Ave, which were previously "F stalls" have been converted into ADA stalls to help accommodate those with ADA tags. "F" , "G" and AMP stalls remain where they were previously located and are labeled accordingly within the parking lot.

AMP Zone - Upper Campus Update

University drive outside of McPhee was previously a 30-minute AMP parking zone. The zone has been updated to allow for 4-hour parking at one time. This zone number has changed to be AMP Zone 13 and requires payment through the online AMP Parking app. The AMP Zone 9 along the residence halls on University Drive remains a 30-minute parking zone.

New Upper-Campus Parking Lot is now OPEN!

A new parking lot on upper campus is now open. The new "UWEC Corner Lot" is located on the inside curve of University Drive across the street from the McPhee and Murray Lots on Chippewa Valley Technical College property. A map that details this location can be found here. This new location is for UWEC "F" and UWEC "S" permit holders only. The UWEC Corner lot requires a UWEC permit from 6 a.m. to 4 p.m. on weekdays. NO overnight parking is permitted. Parking on the grass area or in the CVTC area is also not permitted.
As a reminder, from May 18-September 5, parking permits are not required in upper campus parking lots with 'R' designated parking stalls, the Bollinger lot with 'B' designated parking stalls, and the Activity lot with 'A' designated parking stalls. All other parking regulations, including lower campus Visitor Lot A and Visitor Lot B will be enforced.
Focus
Parking policies and regulations at the University of Wisconsin-Eau Claire are aimed at enhancing public safety, maintaining flexibility and choice, meeting customer demand for convenience and affordability and supporting the University's mission and goals. The parking and transportation unit has a comprehensive approach that includes managing parking assets, promoting transit and alternative modes of transportation.