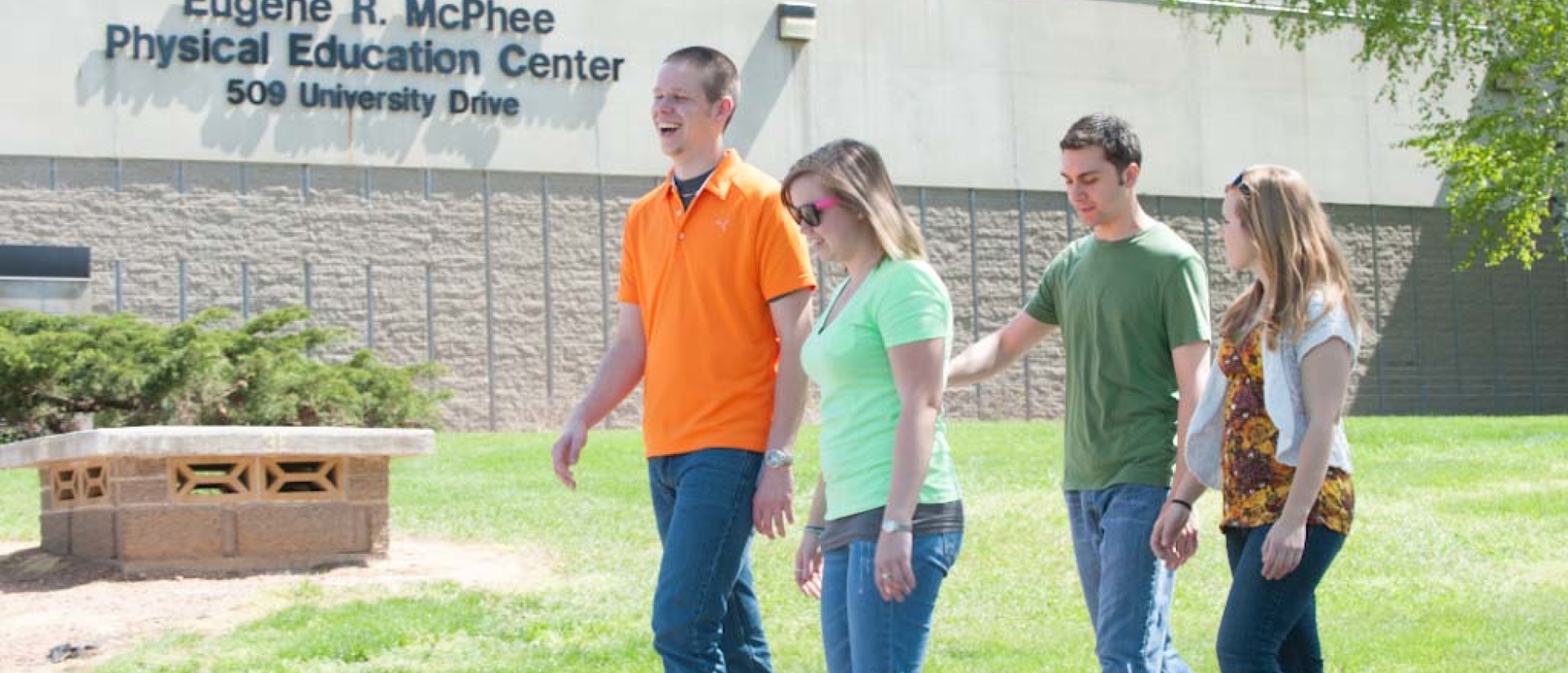 Exercise your mind and body
The department of kinesiology has the settings and equipment that helps you get the most out of your education. Housed in McPhee are classrooms and anatomical models that encourage engaging activity, advanced movement testing equipment not typically found at other universities and more —our facilities and equipment deepen your knowledge and provides preparation for your career.
Also included in the facilities are state-of-the-art gyms, tracks, courts, sports medicine treatment areas that allow for testing and analyzing of a wide variety of human motions. The facilities and equipment combine with the one-of-a-kind education from the department of kinesiology to put your career as a health professional on the right track.

Equipment
Below are just few examples of the equipment students and faculty use:
Anatomical models for hands-on learning
Anatomage digital anatomy table
Blood lactate, cholesterol and glucose measurement
Biodex balance system
Bioelectrical impedance analysis for body composition
Dual energy x-ray absorptomitry (DEXA) for testing body composition
ECG testing
Hydrostatic weighing
Isokinetic extremity system used to objectively and efficiently measure muscular output of a joint
Metabolic cart for pulmonary lung function test
SphygmoCor for arterial pressure wave form measurement
Treadmill and metabolic cart for oxygen consumption test
Ultrasound and electrical stimulation for rehabilitation