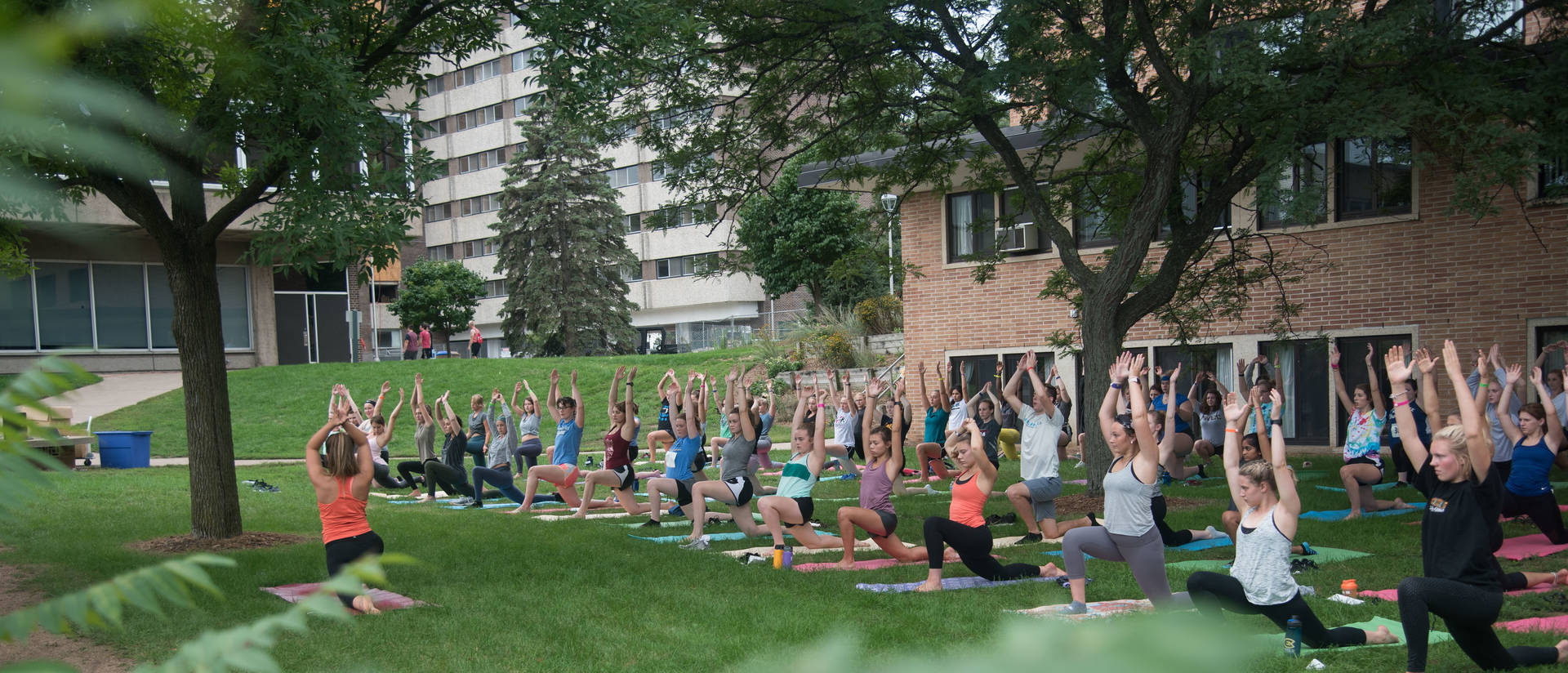 Blugolds are a busy bunch and always on the go, so it makes sense that many of them study kinesiology. You'll learn all about movements of the human body, wellness, nutrition and so much more. Interesting classes, faculty-led research and incredible internships encourage you to think differently, lead by example and help others achieve wellness.
My experience in kinesiology was irreplaceable. I was presented with opportunities to conduct research, train my own clients, and complete a 12-week internship — all of which provided memories and knowledge that put me ahead in my career and made my time at UW-Eau Claire some of the best years of my life!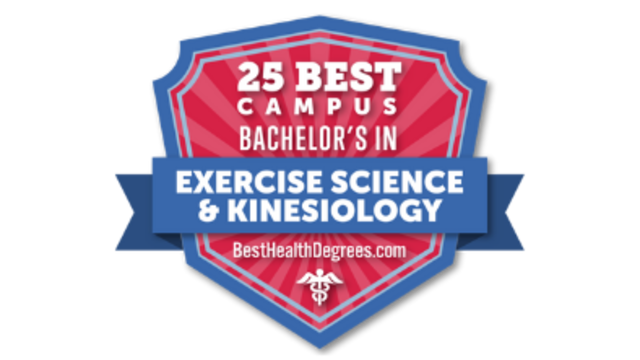 Spreading the health
The department of kinesiology has several community outreach programs that support wellness across the Chippewa Valley. Unique programs like Cancer Support, Physical activity and Recreation for Individuals with Disabilities in the Eau Claire area (PRIDE), Homeschool Physical Education and more provide health and fitness opportunities to people of all ages and abilities. Students who volunteer in these programs gain practical career skills while having fun with community members. Whether you're a student or community member, view all the programs we offer and see what interests you!
Kinesiology Mission Statement
The mission of the Department of kinesiology at the University of Wisconsin–Eau Claire is to foster purposeful learning in the science, application, and principles of kinesiology to understand the full nature of human movement across the lifespan. We live and promote this mission by developing and preparing transformative learners to lead others in the achievement of a healthy, physically active lifestyle, and an enhanced quality of life.
As part of our commitment to teaching and learning, the department has defined 4 broad goals for each student to work towards in their major experience.
Knowledge of the history, evolution, and philosophical foundations of the kinesiology discipline
An understanding, respect, and appreciation for the many facets of human movement across the lifespan
Utilization of evidenced-based approaches and reflective learning in professional practice
Ability to communicate effectively within a discipline-specific context