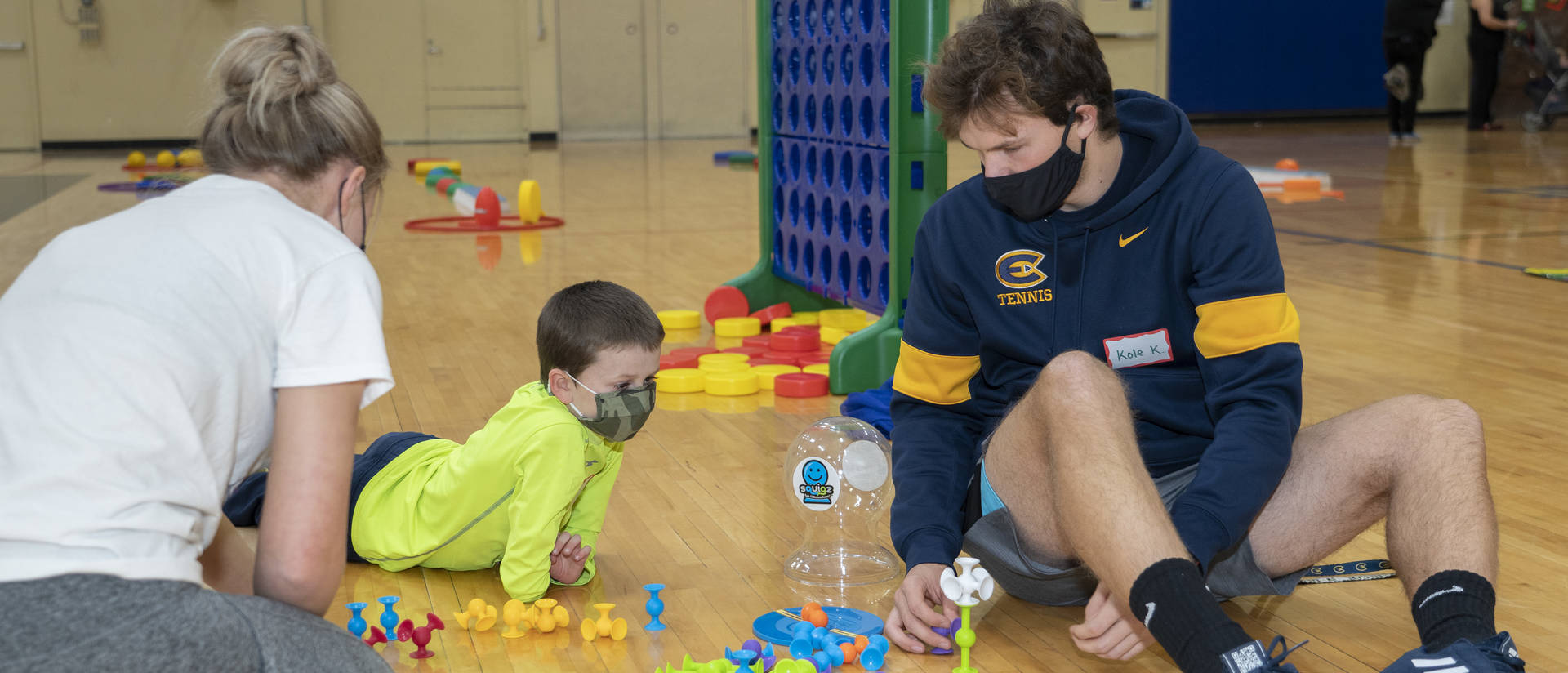 We prepare you to change lives
At UW-Eau Claire, we prepare you to make a difference in the futures of young students. Our commitment to the highest standards of academic excellence will prepare you to become an engaged professional who is a creative and critical thinker, evidence-informed practitioner and culturally responsive individual.
The College of Education and Human Sciences departments are an interrelated and collaborative group that share a mission of developing and enhancing human potential through a liberal education and professional studies
Known for producing high-achieving graduates
In 2013, the pass rate on the Association of Social Work Boards examination was 97% compared to the national average of 78% for first-time test takers.
During the 2013-2014 academic year, of the 195 students taking the Praxis II content exam, the median score for UW-Eau Claire teacher candidates was on average 8 points higher than the national sample across all content disciplines.
On the Foundations of Reading test for select teacher education students, the UW-Eau Claire pass rate was 90% compared to the state passing rate of 85%.
In the span of 2012-2014, the Communication Sciences & Disorders student pass rate on the PRAXIS was 97% compared to the national average of 84%.
Communication Sciences & Disorders report a 100% employment rate.
Our athletic training graduates have a 99% pass rate on their certification exam. In addition, they have a 98% job placement rate.
Already have a degree and would like to teach?

Do you have a degree in a subject area that you are passionate about and want to get certified to teach that subject? Maybe you have a degree in one area and want to become certified to teach a new area of interest or one that is in high demand. If this is you, we may have a program for that! Check out the Admissions Post-baccalaureate Certification FAQs.