Teaching - Science of Coaching
Minor
Explore the teaching - science of coaching minor at UW-Eau Claire
Learn how to motivate student-athletes of all ages and abilities with a minor in teaching - science of coaching from the University of Wisconsin-Eau Claire. Completion of the minor qualifies you for a PK-12 license in coaching and prepares you for a career leading athletes in a variety of sports — and life.
Courses throughout the teaching - science of coaching minor will give you critical insights into the principles and practices behind coaching. From best practices in strength and conditioning to injury prevention, you'll gain skills and techniques that can make a huge difference in a student's performance. In addition to physical aspects, you will also learn to teach mental skills that will enhance your athletes' performance and reduce sports anxiety. A semester-long practical field experience will further help you to build your leadership skills, identify your preferred coaching style and discover how to best meet the needs of your learners.
As a future teacher and coach, you will play a critical role in the lives of others. Our teaching - science of coaching graduates go on to pursue rewarding and impactful careers, helping others to grow both physically and emotionally.
To be awarded this minor, you must be pursuing a teaching license in an additional area of study. The minor is open to any teaching major.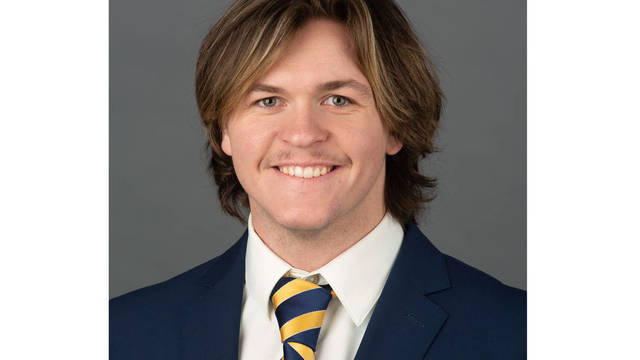 Why teaching - science of coaching at UW-Eau Claire?
Real-world preparation. Professional development is a key focus of the minor. Prior to graduation, you will be required to complete a 60-hour minimum field experience where you will apply teaching, administrative and management skills to real-world situations. The opportunity to develop and add to a coaching portfolio will give you a leg up when interviewing for potential teaching or coaching jobs.
A supportive environment. While pursuing the teaching - science of coaching minor, you'll be surrounded by people who, like you, are interested in bettering the lives of others through sports and teamwork. Courses are led by caring faculty, who are excited to watch you grow and succeed.
Licensure information
Completion of teacher preparation programs at UW-Eau Claire meets licensure requirements in Wisconsin. Our programs may not meet requirements in other states. It is very important that individuals seeking licensure in another state obtain the most recent certification/licensure information directly from the state in which they seek employment. Find contact information on each state licensure office here.
Licensure requirements can change at any time. UW-Eau Claire's Teacher Education Program Office ensures that our programs meet the requirements for licensure in Wisconsin. If you seek licensure in another state, be aware that their requirements could change at any time.
The United States Department of Education requires institutions to disclose information for programs leading to professional certification or licensure concerning whether each program meets state educational requirements for initial licensure or certification. Please note:
Obtaining a Wisconsin Teaching License PRIOR to applying for a teaching license in another state is usually helpful and strongly recommended.
"Meets requirements" means that a student is eligible for a license with stipulations, typically for 1-3 years, in that state. The stipulations are likely to be specific testing requirements and/or competency through a course or examination. In some instances, additional stipulations might be added.
Licensure grade levels vary from state to state. Students who are eligible for a specific grade range in Wisconsin may be licensed for a narrower grade range in another state. Each state determines grade ranges for licensing differently.
State licensure requirements may change at any time. Licensure questions should be referred to the Teacher Education Program Office (tep@uwec.edu).
The requirements of this program meet licensure in the following states: Wisconsin, Illinois, Iowa, Minnesota, Texas
The requirements of this program do not meet licensure in the following states: Not Applicable
It has not been determined whether the requirements of this program meet licensure in the following states: Alabama, Alaska, Arkansas, Arizona, California, Colorado, Delaware, Florida, Georgia, Hawaii, Idaho, Indiana, Kansas, Kentucky, Louisiana, Maine, Maryland, Massachusetts, Michigan, Mississippi, Missouri, Montana, Nebraska, Nevada, New Hampshire, New Jersey, New Mexico, New York, North Carolina, North Dakota, Ohio, Oklahoma, Oregon, Pennsylvania, Rhode Island, South Carolina, South Dakota, Tennessee, Texas, Utah, Vermont, Virginia, Washington, West Virginia, Wyoming, District of Columbia, American Samoa, Guam, Northern Mariana Islands, Puerto Rico, U.S. Virgin Islands
Teaching - science of coaching minor curriculum
Through relevant coursework and experience in the field, the science of coaching minor will help you develop an athlete-centered coaching philosophy and an impressive portfolio. Your courses will explore many coaching components, including developmental, medical, legal, social, psychological, biomechanical and technical aspects. You'll also learn scouting methods for planning practices, game preparation and game analysis as well as find an effective process to evaluate yourself and your future staff.
What classes do teaching - science of coaching minors take?
Your classes may cover topics like:
Anatomical kinesiology
Exercise physiology
Management and coaching theory
Psychology of sport and physical activity
Sociology of sport and physical conditioning
Learn more about the teaching - science of coaching minor in the UWEC catalog.
Related programs at UW-Eau Claire
Thinking about minoring in teaching - science of coaching? Here are other programs you may be interested in exploring.