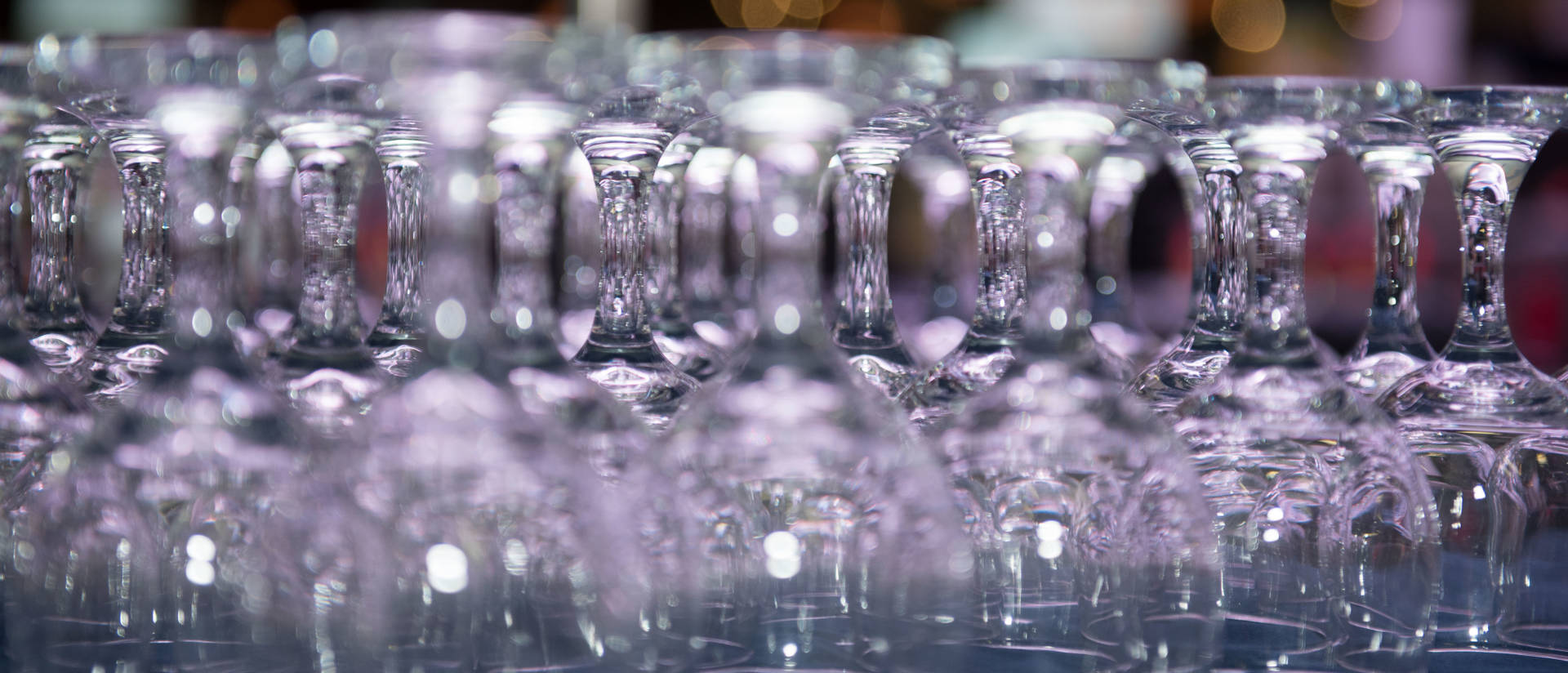 Questions about planning an event at UW-Eau Claire? Find the answers here!
Are campus facilities ADA accessible?

UW-Eau Claire is committed to providing all guests with accessible facilities. Buildings are ADA accessible, including common spaces, meeting rooms and ballrooms. Passenger elevators are located in all buildings. In the Davies Center, wheelchairs and assisted listening devices are available upon request and are limited in quantity. Please let your event coordinator know of any specific accommodations or concerns.
Are all-gender restrooms available?

All-gender restrooms are available throughout campus. For locations, click here.
Are lactation rooms available?

Dedicated lactation room are available throughout campus. For lactation room locations, click here.
Is smoking allowed on campus?

Smoking is prohibited throughout the UW-Eau Claire campus except in designated areas. A designated smoking area is located at the Davies Center loading dock on the northwest corner of the building. Smoking is prohibited throughout the Davies Center, including outdoor terraces, plazas and entrances.
Where do I park on campus?

Event organizers are responsible for arranging parking for their guests. Parking locations and availability will then be communicated to participants by the event organizer. For a current campus map, click here.
What items are prohibited in the Davies Center?

The following items are not permitted in the Davies Center:

Weapons
Animals (service animals are permitted)
The use of tobacco products (including vaping and e-cigarettes)
Skateboards, bicycles, roller skates, Segways and hoverboards (other power-driven mobility devices are permitted as per ADA requirements)
Any item affecting the safety of guests or staff

*The above list is not comprehensive and is subject to change
What does it cost to rent a space for an event?

The Director of University Centers serves as the Chancellor's designee in administering facilities usage on the Eau Claire campus. Facilities are scheduled through Event Services, and fees are assessed according to a three-tiered rate structure. Each event is categorized based on the nature of the event and its sponsoring entity.
How can I reserve an informational table in the Davies?

Registered student organizations and departments may reserve table space up to five times per academic year per event. Particular guidelines apply if tables are reserved for the purpose of selling items.
Can I host a fundraiser event?

Student organizations are permitted to raise funds for their organization both on and off campus. Fundraising on campus may be subject to facility and/or equipment rental fees depending on the nature of the fundraiser and the space required. Fundraisers include merchandise sales, raffles and bake sales.
What is the cancellation procedure?

All cancellations must be received by UW-Eau Claire Event Services at least ten (10) business days prior to the booked event. If cancellations are received less than ten (10) business days before the event, UW-Eau Claire Event Services reserves the right to charge the Sponsor User all reasonable costs and expenses incurred by UW-Eau Claire in anticipation of the event, plus all space usage fees, in addition to the nonrefundable deposit.
Can I bring food & beverages to my event?

The University of Wisconsin-Eau Claire dining service contractor has exclusive rights to provide all types of food services on campus. Waivers may be requested from the Event Services office, and exceptions are possible in particular circumstances.
Can I have alcohol at my event?

Alcohol service may be provided through Blugold Dining at receptions, dinners and other catered events. Established policies are administered through the Event Services office. Catering procedures are detailed here.

The availability of alcohol at any activity sponsored by University-recognized student organizations must comply with the rules and regulations of the University of Wisconsin-Eau Claire and with the laws of the State of Wisconsin. Should a recognized student organization choose to make alcohol available at any event or activity, this policy applies.
Are additional production equipment and services available?

Lighting, sound and projection equipment may be reserved and rented through Event Services on a first-come, first-served basis. Recognized student organizations are given primary consideration whenever possible.
Can I show a movie at my event?

In compliance with the Federal Copyright Act (Title 17 of the United States Code), anyone wishing to exhibit a motion picture in a space reserved through Event Services must produce documentation that a public performance license has been obtained. None of the rooms and spaces programmed by the University Centers is considered "a place devoted to instruction," and a public performance license is required for film screenings.
Is Wi-Fi available on campus?

Free wireless internet is available throughout campus. Wired internet may also be available to event staff on an as-needed basis.

University students, faculty and staff

Select the "UWEC" Wi-Fi network
Enter your UWEC credentials and click "Join".

Guests

Select the "UWECguest" Wi-Fi network
Enter an email address and accept the Terms of Service
Can I decorate for my event?

Student organizations may decorate rooms in Davies Center for special events, within guidelines.
Where can I place lawn signs?

Signage on the University of Wisconsin-Eau Claire campus is regulated by Facilities Planning and Facilities Management. This policy specifically refers to the temporary placement of lawn signs.
Can I post promotional materials?

Campus policies on posters, chalking, table tents and the electronic bulletin board system in Davies Center are administered by the University Centers.
Who do I contact if I lost something during an event?

The Davies Center lost and found is located at the first floor Service Center and can be reached at 715.836.4636 or campusinfo@uwec.edu. While the Davies Center will attempt to hold lost and found items for be returned to their rightful owner, the Davies Center reserves the right to discard any lost and found items at any time.