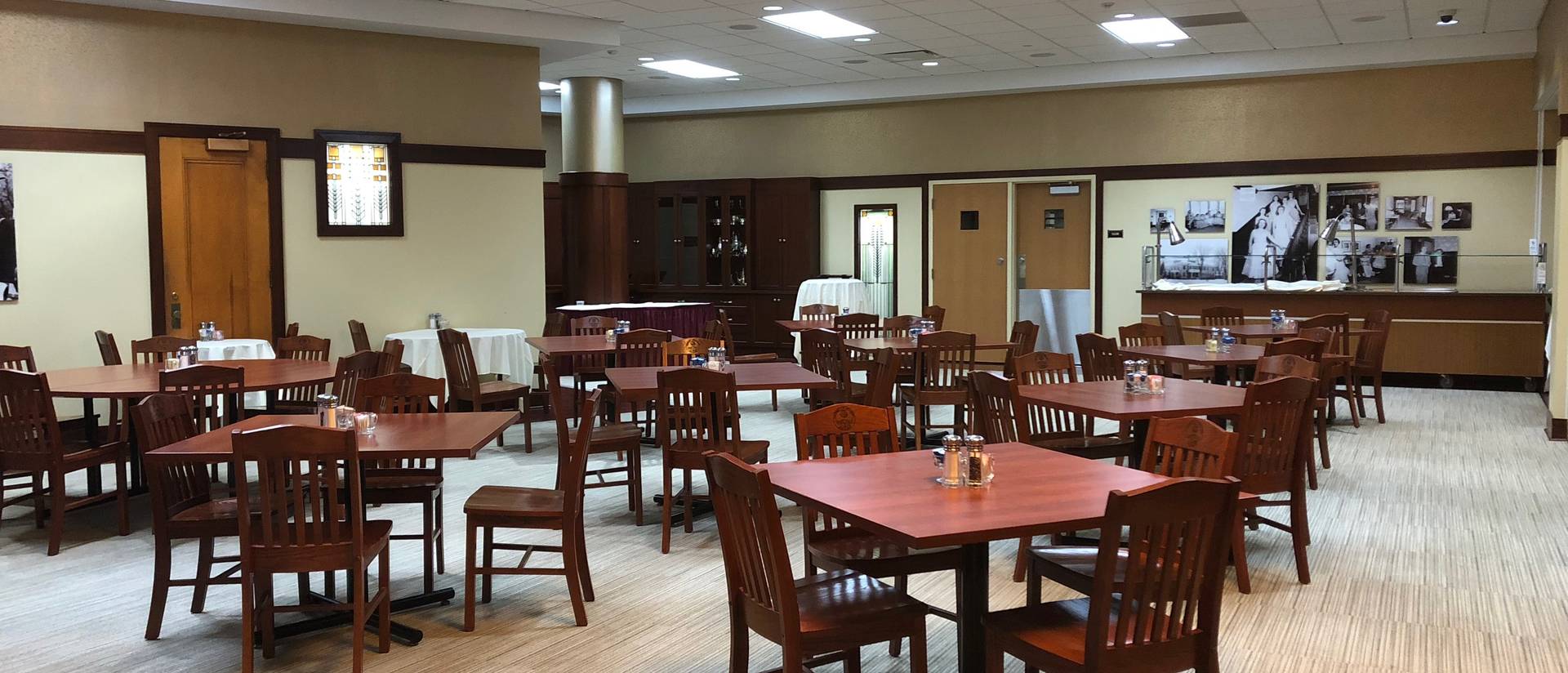 The Dulany Inn is UW-Eau Claire's most elegant dining space. Featuring tables of different sizes, full A/V, easy catering first floor access, and history displays, The Dulany is the perfect space for your dinner, reception or meeting!
The Dulany Inn can be reserved Monday- Friday after 4pm or weekends. A $250 catering purchase must be placed with Blugold Dining to reserve The Dulany Inn.
Dimensions
49' × 46' × 15'
1,650 sq ft
Features + Technology

In-room

Dining room tables and chairs
Buffet
Coat rack
Elegant decor
Carpeted floor

Audio

Built-in sound system
Wireless microphone

Video

LCD projector & permanent projection screen
In-room computer, with wireless keyboard and mouse
Crestron wireless control
History

The Dulany Inn is distinguished by its art glass windows preserved from the home of lumber merchant Daniel Dulany, a mansion that stood on the corner of State Street and Garfield Avenue. Constructed in 1910, the Dulany mansion was purchased by the Davies administration in 1946, becoming the college's first residence hall — Memorial Hall. When Memorial Hall was demolished in 1970, Davies Center retained these 12 light screens.