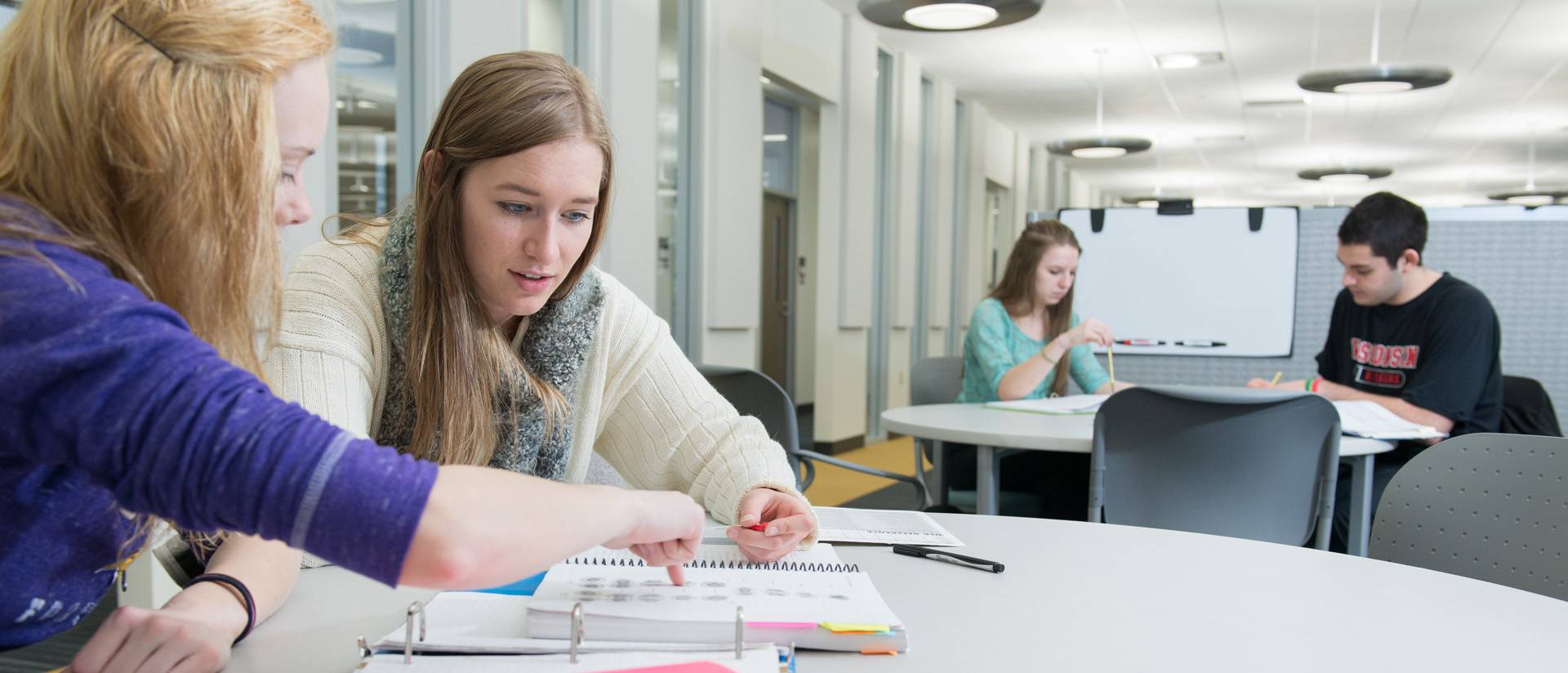 What Does This Program Entail?
The Student Success Program is a one-year academic support program that provides small classes and a structured introduction to the university to first year students.
There are three main components to the Student Success Program:
1. Take GEN 100 - Introduction to the University Curriculum in the fall.
This 2-credit course, taught by the Student Success Program Coordinator, will help you transition to the university and develop effective study strategies. It counts as two elective credits.
2. Take HIST 115 - United States History since 1877 in the fall.
This 3-credit course is one of the most popular LE (liberal education) classes on campus. Many students take this course each year because it fulfills requirements for every major. It is a challenging, rigorous course that will be a great introduction the college-level work. You will directly apply study strategies from GEN 100 to your work in this class. At summer orientation, you and your advisor will choose the rest of your fall schedule! With a course load of 12-15 credits, there is still plenty of room to select other classes that work toward your requirements and interests.
3. Take a continuation of GEN 100 in the spring.
This 1-credit class meets once per week in the spring and focuses on personal and career exploration and development. This is the only requirement in the spring, so there will be tons of room in your schedule for other classes you want and need.
But that's not all...you get the benefit of other components as well:
Out of class activities and events help students learn and connect to the University.
Field trips allows students to connect with classmates, share common experiences, and learn academic content outside of the classroom.
Course tutoring is available as needed through the student's first two years.
Academic Coaching provides one-on-one academic guidance throughout the year to help you keep on track and get the most out of your collegiate experience.