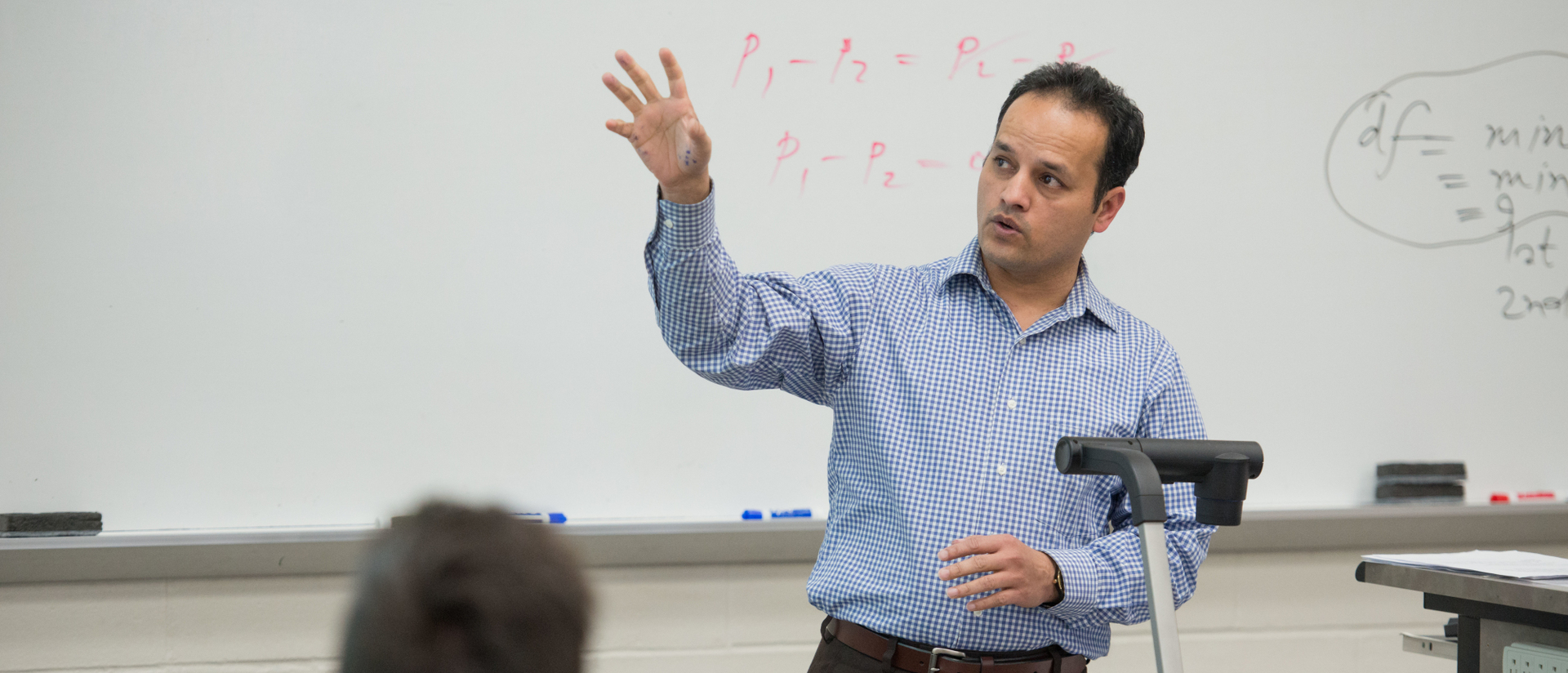 The Academic Skills Center's Developmental Education Program offers credit-bearing classes that introduce students to campus life, promote college learning strategies, and increase self-confidence. The following courses are offered:
GEN 100 - Foundations for Academic Success (1-3 credits)
Assists students to make the most of their first year at UW-Eau Claire and lay a solid groundwork for continued success. Each course section is designed for special populations such as Collegiate Bridge, College Achievement Program, Students with Disabilities, and Student Support Services participants.
What GEN 100 students say about the class:
The instructor was amazing and very helpful. When she noticed students struggle, she reached out and pushed them towards success.
GEN100 helps you meet new people and build friendships.
The instructor had a way of making me feel like I can do anything.
I think that it was a reality check about what college is about.
GEN 110 - Strategies for Academic Success (2 credits)
Assists students in their academic, personal, and social development to improve academic performance and retention. Selected sections are designed for students experiencing academic difficulty but may also be taken by any students who want to improve study habits. No co-requisite course is required.
What GEN 110 students say about the class:
All of the preparation will help us in the future (like) developing skills now that will make us a better student and professional.
GEN 110 offered encouragement from everyone. It helps gain confidence
Hearing stories similar to our own helps relate and boost confidence.
It taught me to be forward and helped me pick a major and not feel bad about being on Academic Warning.
GEN 201 - Student Success Seminar (2 credits)
Assists students returning to the university on probation after suspension who must regain good academic standing. No co-requisite course is required.
What GEN 201 students say about the class:
It has made me feel part of an elite group; it has made me know (not that I could forget) more deeply that even though I failed I still succeeded.
It has given me the confidence to be successful in all of my classes.
It taught me a lot about myself as well as how I approach school. I have made leaps and bounds as a student and person.
The professors were very helpful and understanding. They gave us support when we needed it most and they gave me a sort of regularity, normally lacking in a college student's life
Enrollment requires registration in the designated co-requisite course (if necessary) and pre-assignment permission from the Academic Skills Center or from the instructor.
For more information, contact:
Dr. Audrey Robinson
Director of Academic Skills Center, and
Coordinator of the Student Success Center
Centennial 2104
UW-Eau Claire
715-836-2200
robinsoa@uwec.edu