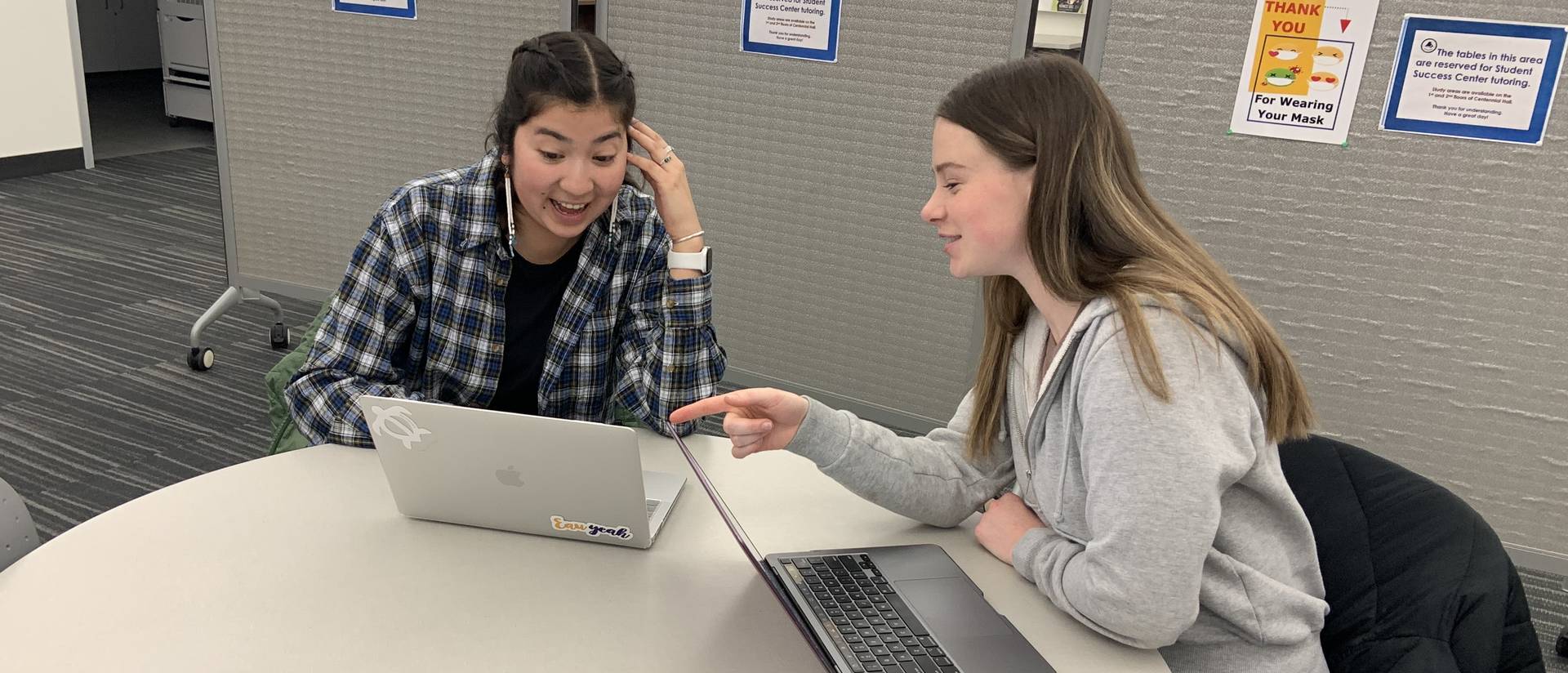 Set up a meeting with a Peer Academic Coach today!
UWEC's peer academic coaching service allows you to learn the skills and strategies you need to be successful in the classroom.
Available to all UWEC students, these free hour-long meetings allow students to work with a trained peer to improve a variety of academic skills, including:
Time Management
Study Skills
Note-taking
Reading Comprehension
Navigating Canvas
You can work with a coach once or choose to meet weekly throughout the semester to help you stay on track. Sessions are held in the Academic Skills Center, located in 2104 Centennial Hall.