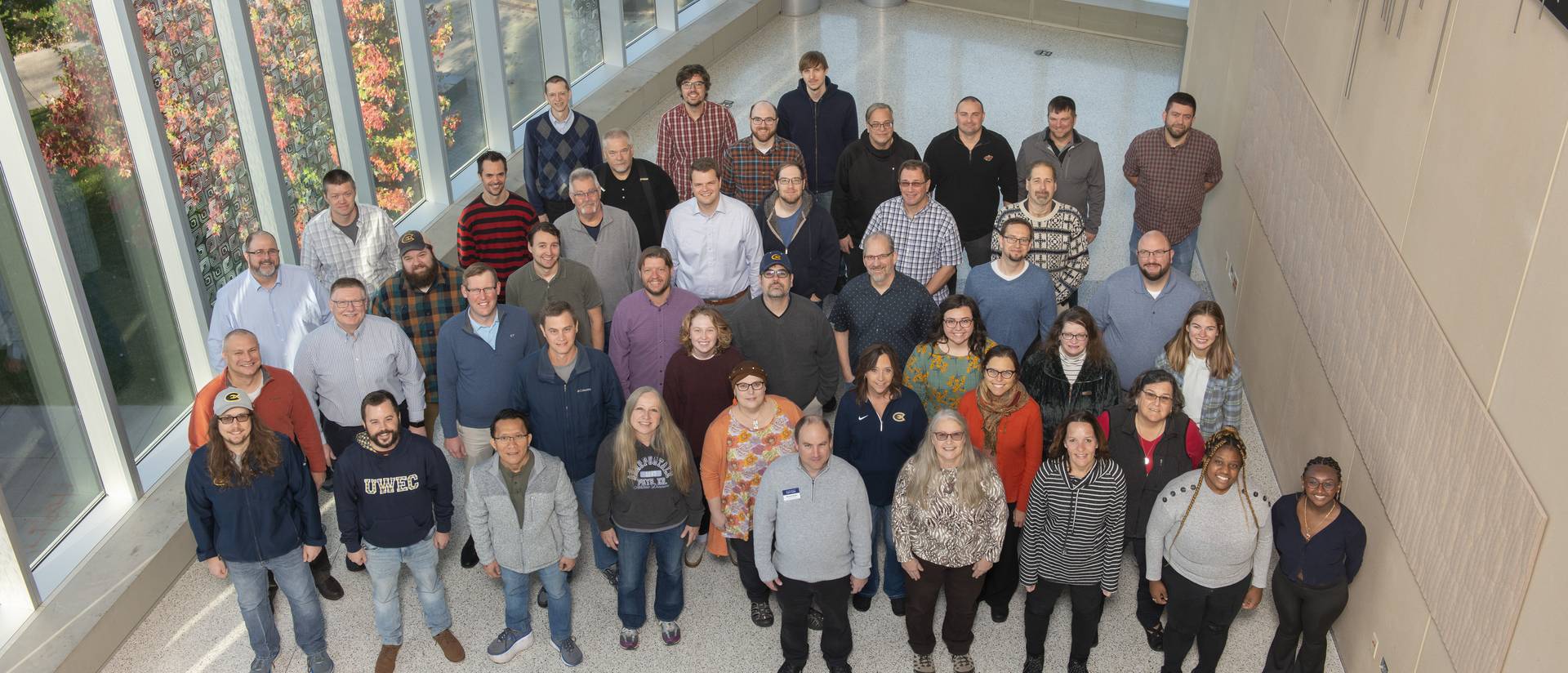 Learning and Technology Services (LTS), with offices located on the first and second floors of the Schofield, performs a wide variety of learning and technology services for UW-Eau Claire students, faculty, and staff. The LTS Help Desk offers a central point-of-contact for the unit's services, and provides technical support for University-supported software and hardware
Core Values

We believe...

People—our employees and clients—are the campus' most valuable assets and what we say and do concerning them is most important to us.
Clients and colleagues should be treated in a kind, courteous, and fair manner that reflects our values of equity, diversity, and inclusion.
We enhance quality and sustainability by following a standard methodology of documenting needs, by documenting requirements and by using continuous improvement strategies.
Our success is measured by stable, predictable, long-term client satisfaction.
The university emphasis on teaching and learning holds for all units and especially for LTS.
Decisions that benefit only individuals may have an adverse effect on the whole;we consider the overall University community when making decisions.
The cost of reliable and accessible services should be consistent with client needs.
The Total Cost of Ownership guides decision making;expenditures of human and monetary resources are viewed holistically.
A participatory work environment and a network organizational structure places decision-making at the best-suited level and avoids excessive and cumbersome rules and procedures.
Mission

LTS provides the campus community with instructional and informational technology tools as well as a robust networking infrastructure and the support to foster all aspects of student learning and academic excellence.
Vision

LTS strives to be a unit of dedicated and motivated people that, through collaboration with the University community, provides and supports the effective use of informational and instructional technologies to advance curriculum and enhance student learning.