Photo caption: Karen Sohn practiced as a nurse for two decades before deciding she wanted to be an educator.
Karen Sohn understands the health care needs of rural communities — she's lived and worked as a nurse in small towns most of her life.
Sohn grew up in Minong, a village of 500 people in northern Wisconsin, and now lives about 25 miles down the road in Spooner, a city of a little over 2,000 people.
"People in the small, rural communities really need nurses as well as other health care professionals who are competent, confident, understanding and have that compassion to care for patients," Sohn says.
After practicing as a nurse for more than two decades, Sohn earned her master of science in nursing degree from the University of Wisconsin-Eau Claire. Her goal is to help educate and inspire the next generation of rural nurses as an instructor in the associate degree nursing program at Northwood Technical College's Rice Lake campus.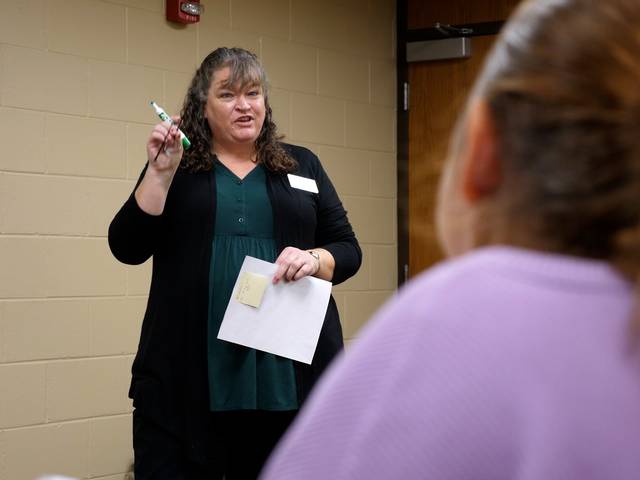 "It warms my heart thinking that I am able to help educate the future nurses and the people who are going to take care of me and my family, and my friends, when we need health care," Sohn says.
The U.S. needs more nurses everywhere, but the nursing shortage is especially critical in small towns. Sohn sees the importance of training people who already live in rural areas to serve their communities in the nursing profession.
"If we educate people in the small, rural communities to become nurses, there's a higher probability that they will stay there," Sohn says. "We see a lot of people whose families are in this area, and they don't want to pick up and move and go somewhere else."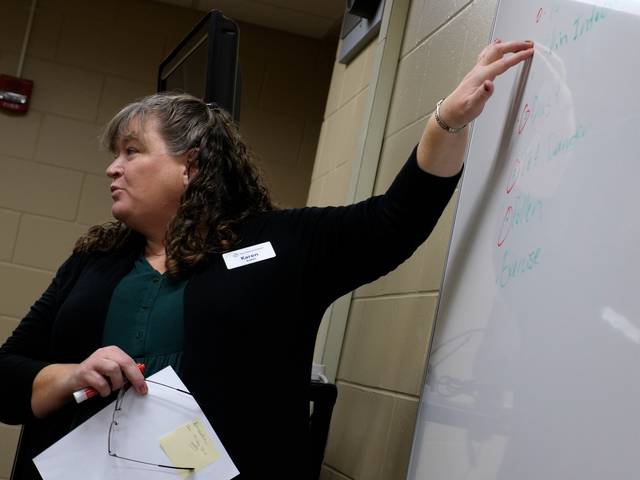 Smaller hospitals need nurses to be proficient in multiple areas of care, a jack- or jill-of-all-trades professional, Sohn says.
"There were times when I was working in the small, rural hospital that I might be assigned to the emergency room," Sohn says, "but before my 12-hour shift was over, I had been to surgery and helped deliver a baby."
Sohn is thankful she found what she was looking for in UW-Eau Claire's MSN program. She appreciates the convenience of the online programming, but also the intimacy of the in-person portions of the courses where she could meet other students "who were in the same boat going through the same program."
"For some people, the entirely online program is what they want," Sohn says. "That wasn't me. I let people know that UW-Eau Claire definitely is a hybrid so there were some opportunities to do both (online and in person)."