Photo caption: UW-Eau Claire jazz students gearing up for the opening night at Pablo, from left are Tucker Seagraves, Braden Capelle, Cameron Waldal and Anthony Bagley.
Have you ever wondered what all the fuss is about every year when Jazz Fest rolls around? Wonder no more ...
We know that the inimitable magic of live music can't be replicated, but these photos from Friday, April 21, can help show why it truly is a "really big deal."
All photos are by Shane Opatz.
The academic side of Eau Claire Jazz Fest: Middle and high school students competing and learning from the best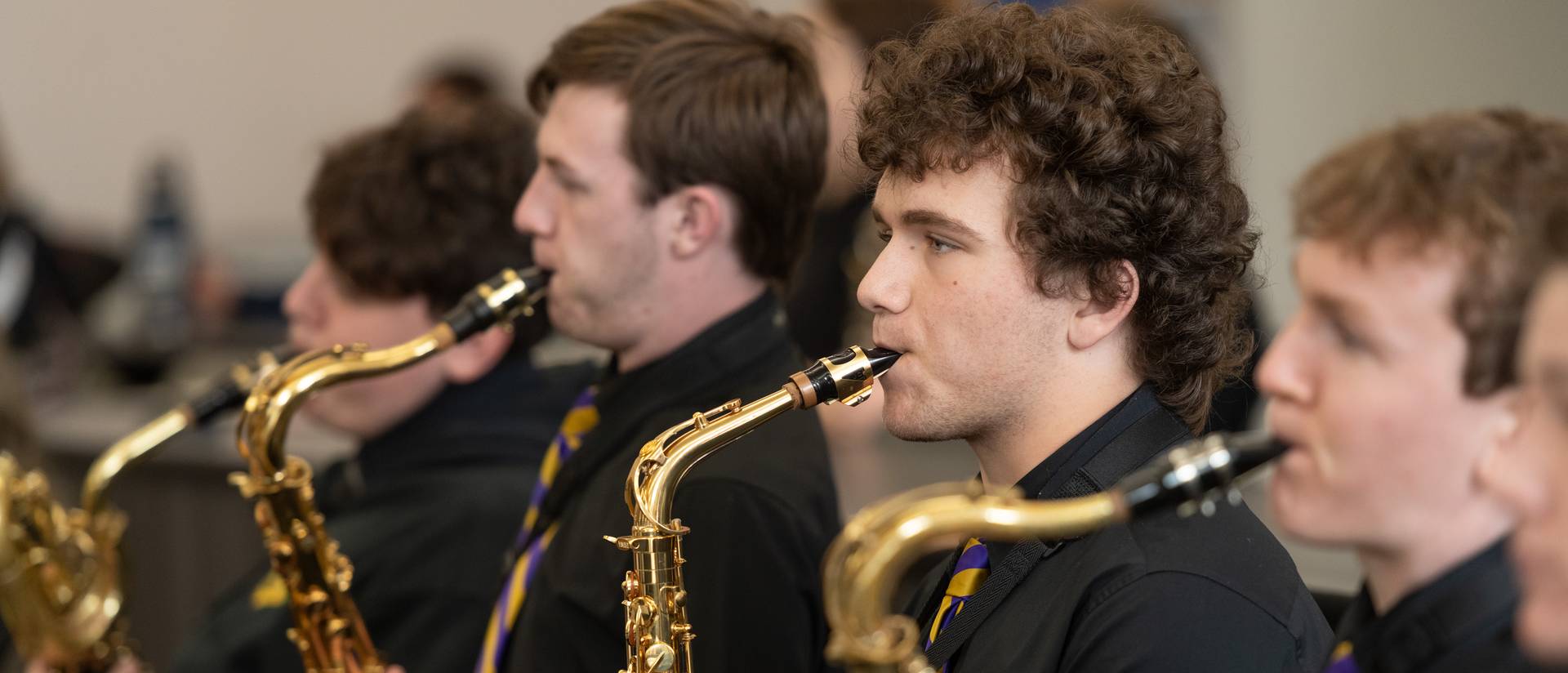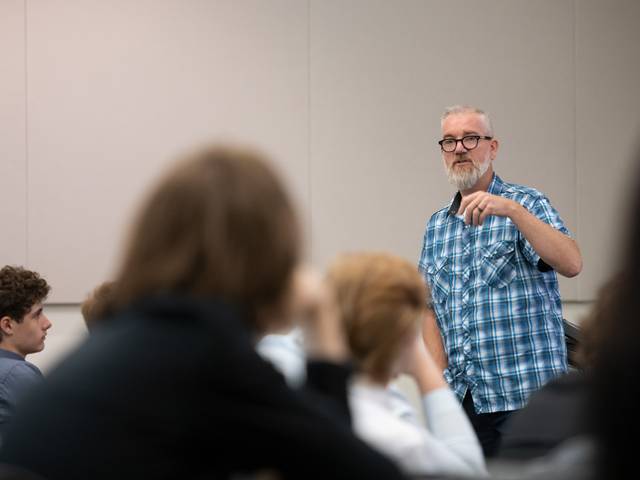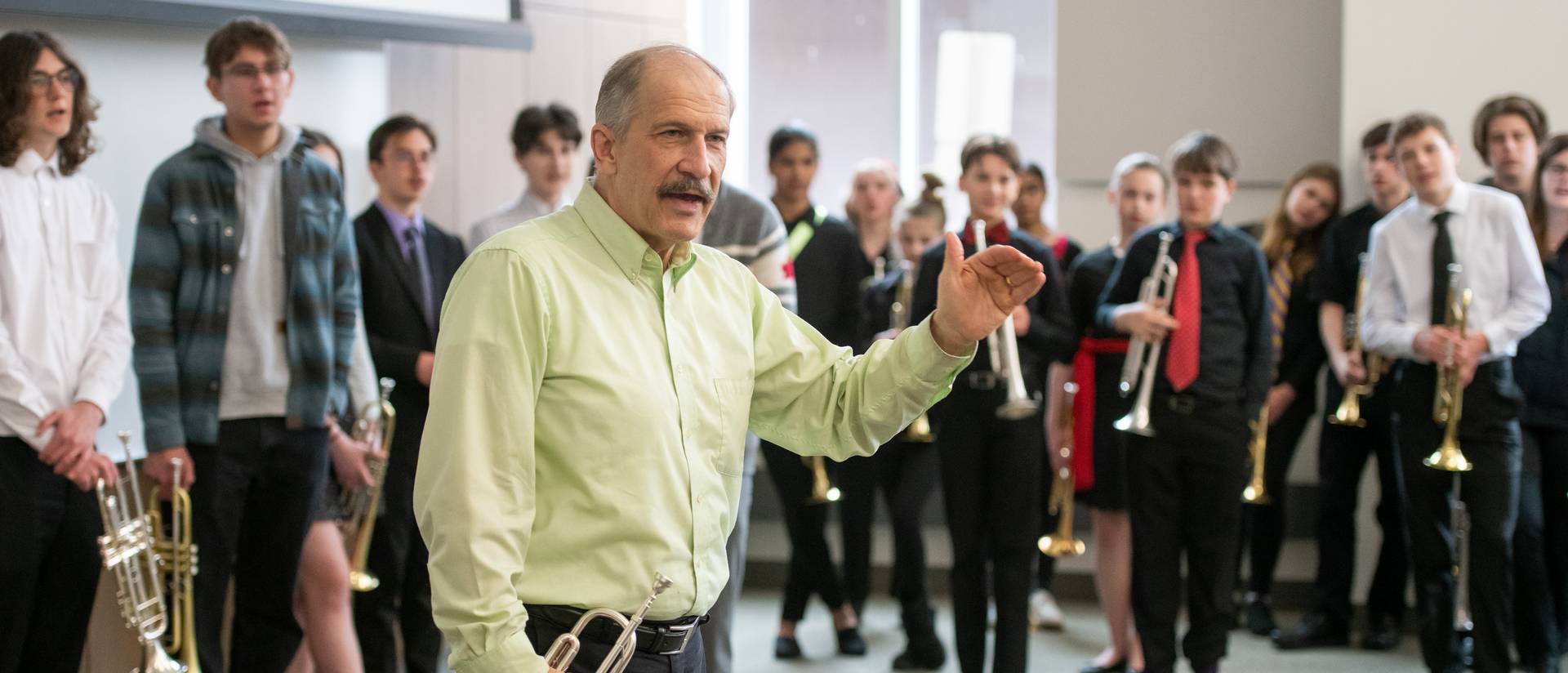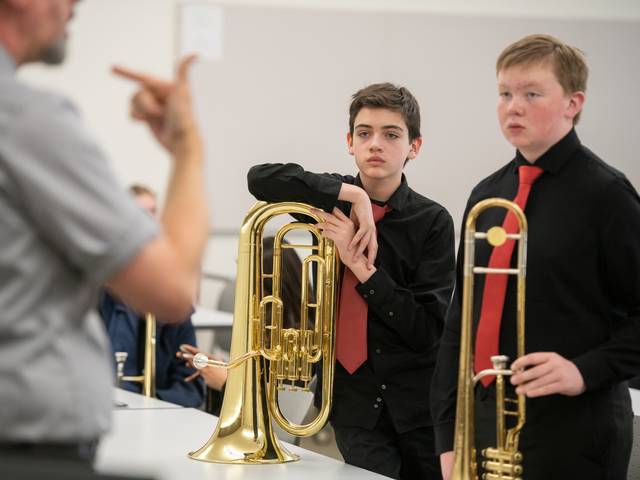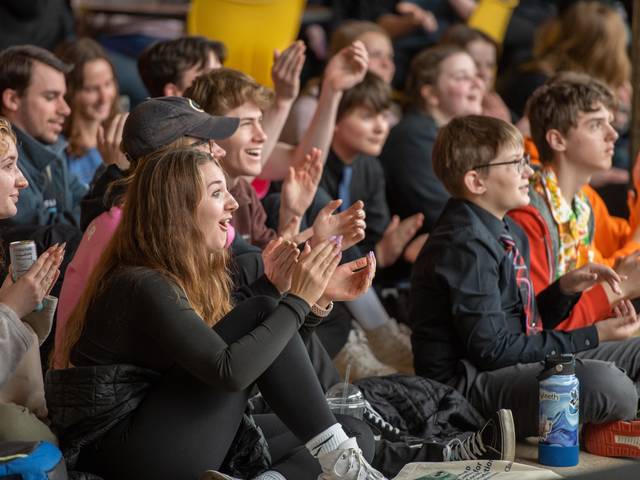 The main events: Pablo Center and downtown Jazz Crawl shows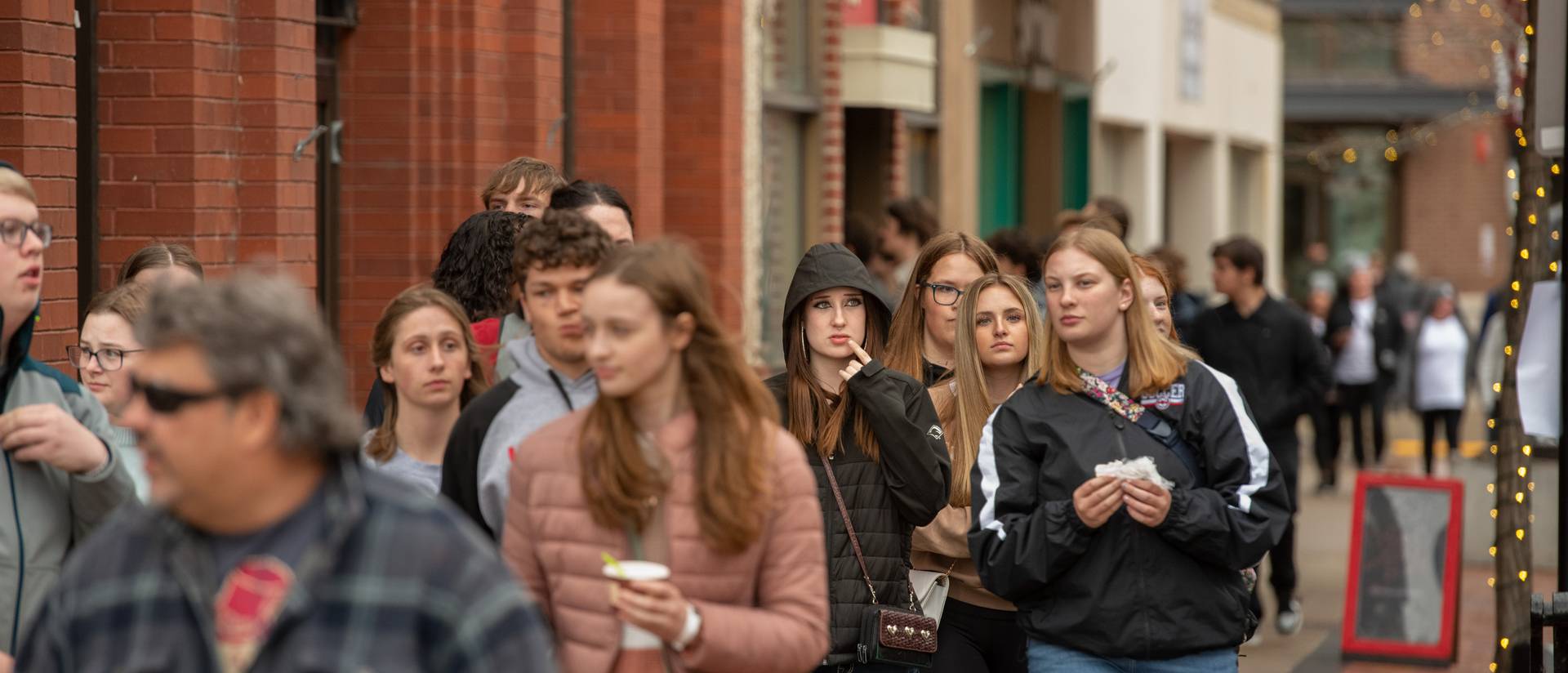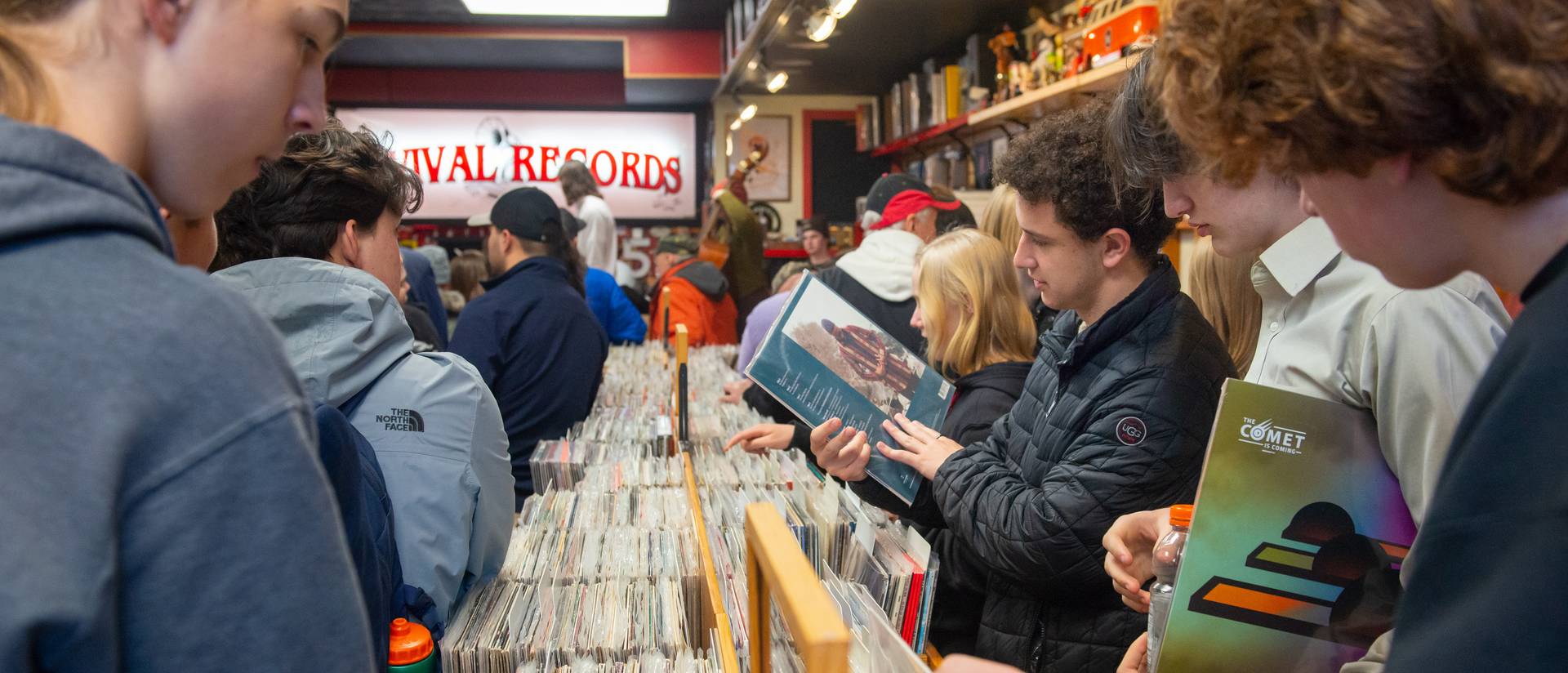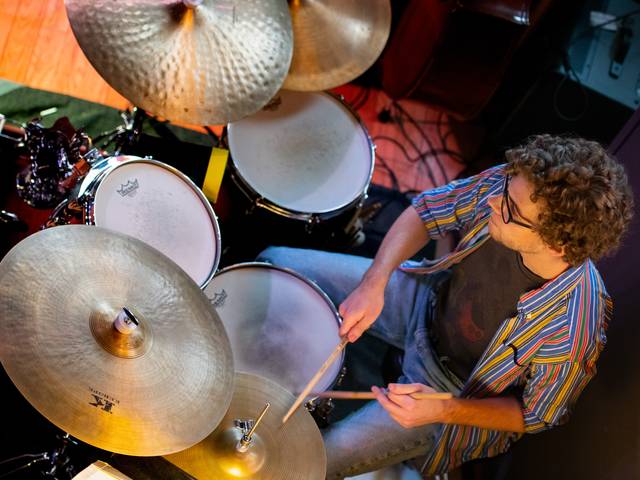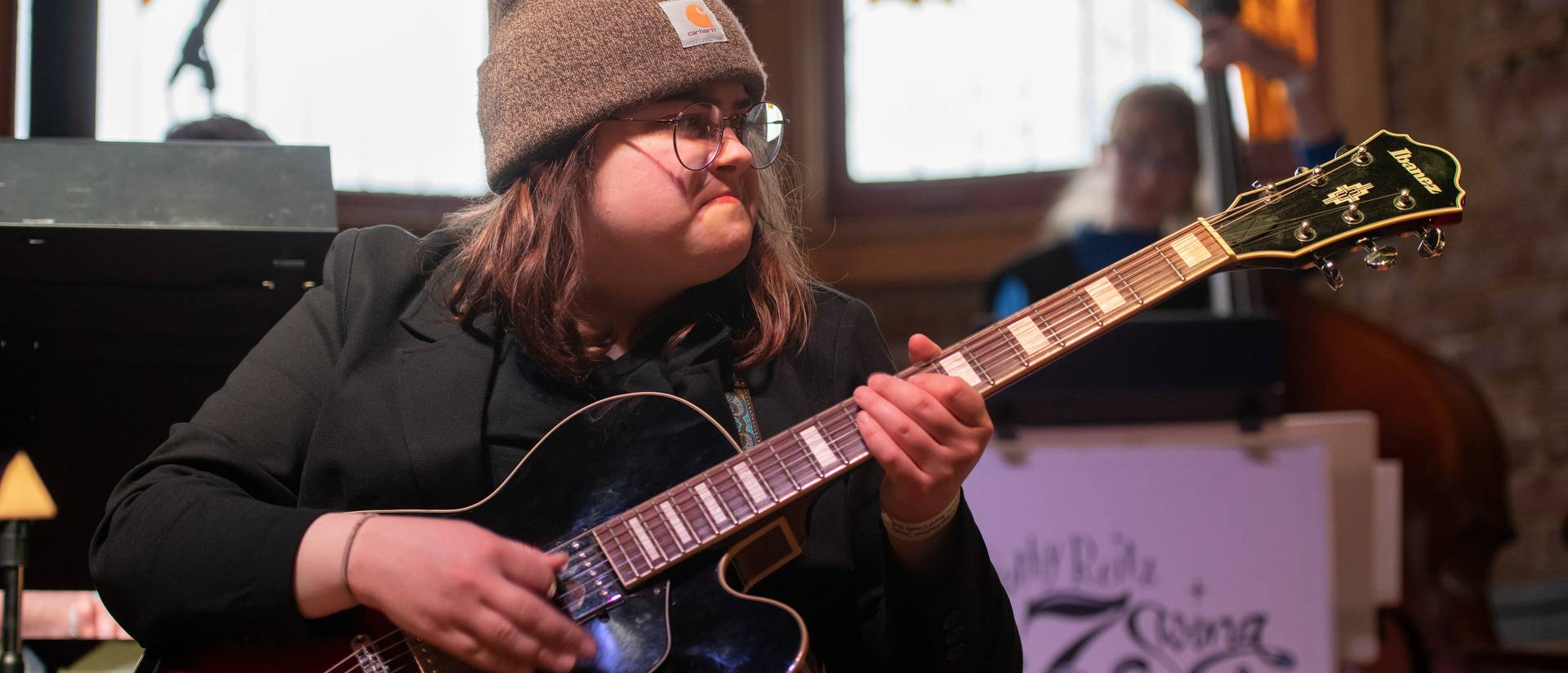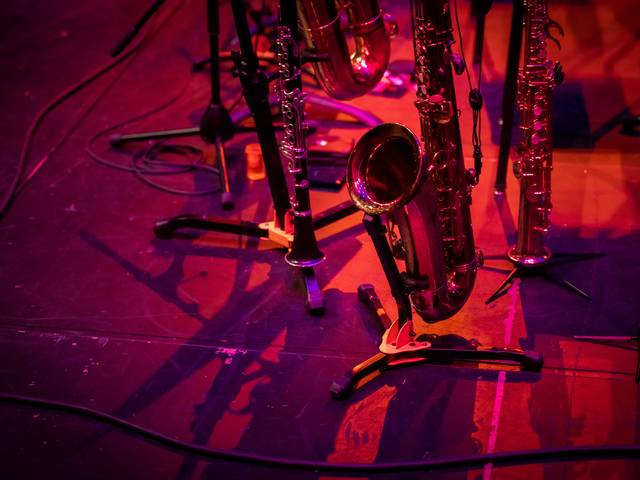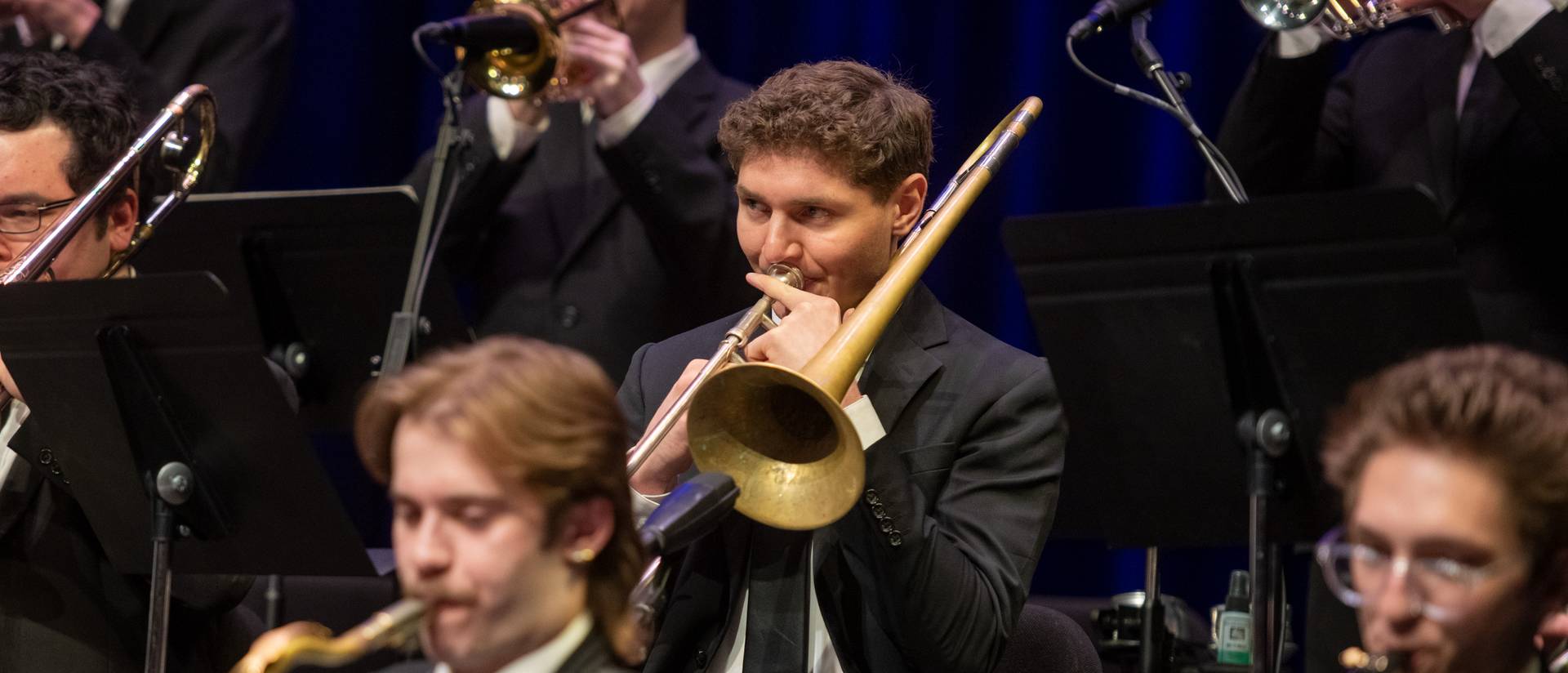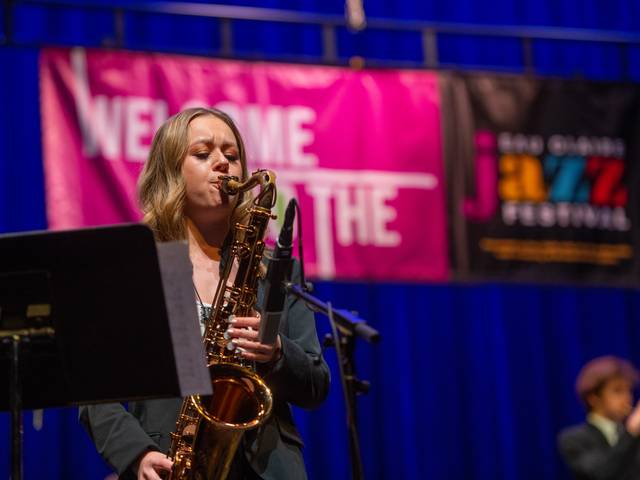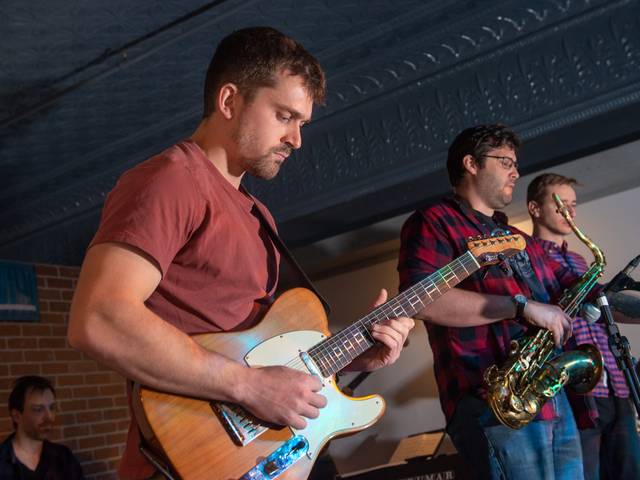 The 57th iteration of Eau Claire Jazz Fest proved two things — that the campus and community appetite for one of America's most original genres of music is going strong and that organizers at UW-Eau Claire and Eau Claire Jazz will continue to innovate and plan for a vibrant annual event that gets a little bigger and better each year.
"The 2023 Eau Claire Jazz Festival truly was a 'Disneyland' of experiences for all who attended. With 99 school bands visiting our beautiful UWEC campus, 30-plus world-class masterclasses, over 2,700 folks at the Jazz Crawl and a sold-out concert series at Pablo Center, the festival brought enough inspiration and knowledge to last everyone until next year!" — Quentin Volk, executive director of Eau Claire Jazz and proud Blugold jazz studies alumnus.