Author Toya Wolfe is coming to campus the first week of May
Sign up for events relating to Toya's visit:
book groups * student creative writing workshop * public reading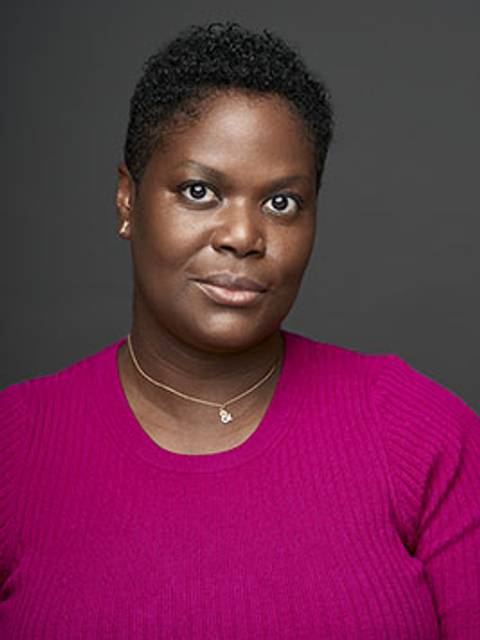 Toya Wolfe's debut novel Last Summer on State Street is a book about four girls living in the soon-to-be-demolished Robert Taylor Homes on Chicago's South Side. It is a coming-of-age story about friendship, community, and resilience during one life-changing summer. Her novel was a Stephen Curry Underrated Literati Book Club pick, has been positively reviewed in the NYT Book Review, and has appeared on best book lists by Good Housekeeping, Chicago Magazine, The St. Louis Post Dispatch, Chicago Tribune, Veranda, The Milwaukee Journal Sentinel, Publishers Weekly, and more. Toya herself grew up in the Robert Taylor Homes and she earned her MFA in creative writing at Columbia College Chicago and is the recipient of the Zora Neale Hurston-Bessie Head Fiction Award.
Book Groups
UW-Eau Claire students, faculty, and staff are invited to join reading groups sponsored by McIntyre Library, the Center for EDI Training, Development, and Education, and the Center for Racial and Restorative Justice (CRRJ).
McIntyre Library will place a copy of the book on hold for people who sign up to participate in the book group, or you can access the ebook or audiobook.
Faculty and Staff Book Group: Thursday April 6th at 12:00pm on Zoom (register here)
Student Book Group: Monday, April 10th at 3:00pm in McIntyre Library Writing Center (register here)
Student Creative Writing Workshop
UW-Eau Claire students are invited to participate in a writing workshop focused on "Voice in Fiction" with Toya Wolfe. There are 20 spots available. The workshop will take place on in the Library Writing Center on the 2nd floor of McIntyre and is sponsored by the Center for Writing Excellence.
Student Writing Workshop: Wednesday, May 3rd at 12-1:00pm (to ensure your spot, please register here)
Public reading and discussion
Thursday, May 4th, 6:30-7:30pm
L.E. Phillips Memorial Public Library
Toya Wolfe will be giving a reading and discussion open to the public at L.E Phillips Memorial public library on May 4. Toya will be available after the discussion for book signing. Toya's reading is cosponsored by McIntyre Library, L.E. Phillips Memorial public library, and the Office for Research and Sponsored Programs.