The account of George Washington and his troops crossing the Delaware River is a familiar one, but have you ever wondered about the role of women in our country's fight for independence?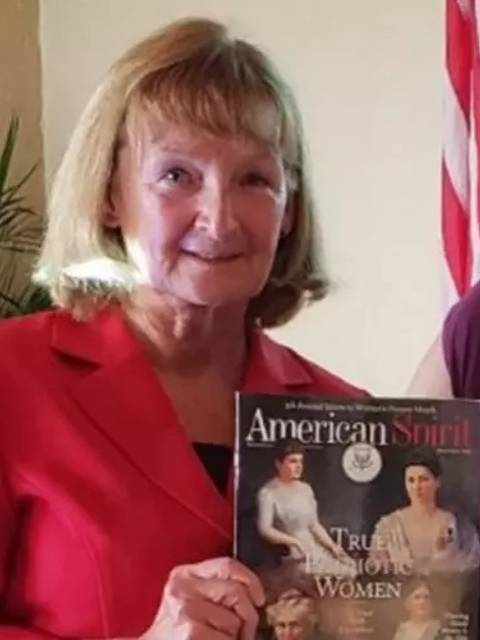 Kathleen (K.M.) Waldvogel will share details about this topic when she discusses her book "Spies, Soldiers, Couriers, and Saboteurs: Women of the American Revolution" May 11 to conclude the Thursdays at the U spring series at the University of Wisconsin-Eau Claire – Barron County.
The presentation will be from 12:30-1:30 p.m. in the Blue Hills Lecture Hall in Ritzinger Hall and will be livestreamed at ricelaketv.com.
Waldvogel will discuss how, with the start of the American Revolution, many women were forced to reevaluate their lives. While husbands, fathers and brothers joined the Continental Army or the militia, many women who were primarily taking care of their home and children now were faced with overseeing farms, businesses and finances. Some also ended up playing critical roles in the war effort — as the spies, soldiers, couriers or saboteurs featured in the book's title.
Waldvogel is a former teacher who always has enjoyed writing. While teaching fifth-grade social studies, she renewed her passion for American history and began reading as many books as possible on the subject. After retiring, she decided to merge her two interests and began researching little-known women of the American Revolution.
The result is her middle-grade book, which is sold at several museums and historic sites throughout the country, including at the Paul Revere House and the Old North Church in Boston. She also is a part of the Old North Church's digital speaker series.
The Thursdays at the U weekly series is free and open to the public thanks to support from the UW-Eau Claire – Barron County Foundation. Neither seating reservations nor parking permits are needed for campus guests. Most talks are livestreamed and recordings are archived on the Thursdays at the U webpage.
After a summer break, the series will resume on Thursday, Sept. 7, with a talk by Dean Kallenbach on the importance of local media.
For more information, call the campus at 715-788-6244 or email series organizer Dr. Linda Tollefsrud at tollefla@uwec.edu.