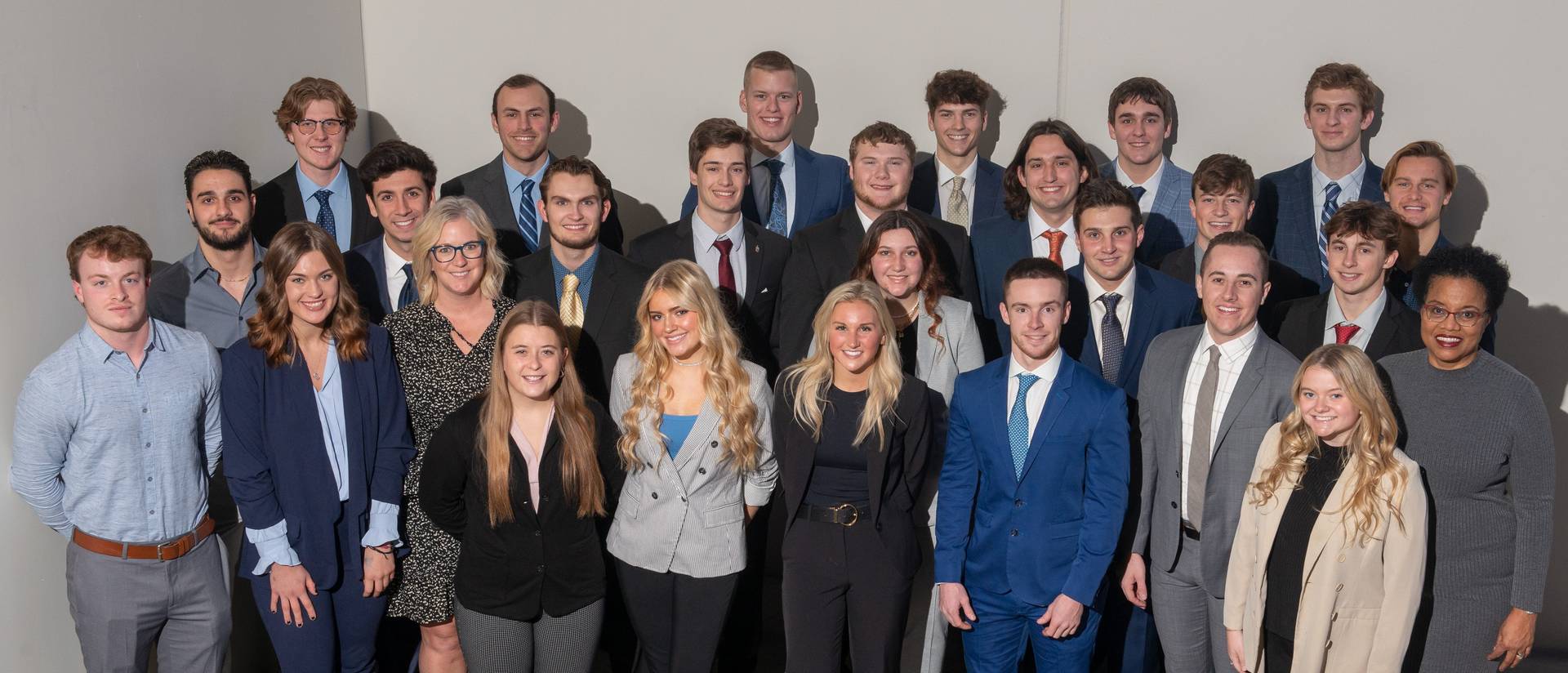 The UW-Eau Claire Sales Team represents the university at collegiate sales competitions around the United States where they compete for prizes and meet prospective employers. Team members work hard and have fun. They meet weekly for individualized coaching that develops their sales and communication skills and enhances their self-confidence. The extra hours of practice pays off—100% of all team members who report have a job prior to graduation.
The team is supported by the Department of Management and Marketing, gifts from friends and corporate sponsors, and a grant from UW-Eau Claire Blugold Commitment funds.
Any UW-Eau Claire marketing major or minor may be part of the sales team. The team is selected in the spring semester for the following academic year.