Marketing - Professional Sales Emphasis
Major
Explore the marketing - professional sales emphasis bachelor's degree program at UW-Eau Claire
Make your mark on the business world with a marketing - professional sales emphasis bachelor's degree from the University of Wisconsin-Eau Claire.
Our College of Business is accredited by AACSB International, a distinction achieved by less than 5% of all business schools worldwide. With an outstanding curriculum and top-notch, expert faculty, your UWEC education will give you the knowledge and skills highly sought after in the marketing industry. Course topics include marketing research, buyer behavior, digital marketing, marketing communications and analytics.
Here, your learning isn't confined to just the classroom. Join the award-winning Blugold Sales Team and participate in collegiate sales competitions around the country. Internships, opportunities to study abroad and more than 20 business-focused student organizations will provide you with new skills, experiences and ways of thinking.
Provided with all the tools and resources you need, you'll graduate from our renowned sales program confident and ready to market your way to success.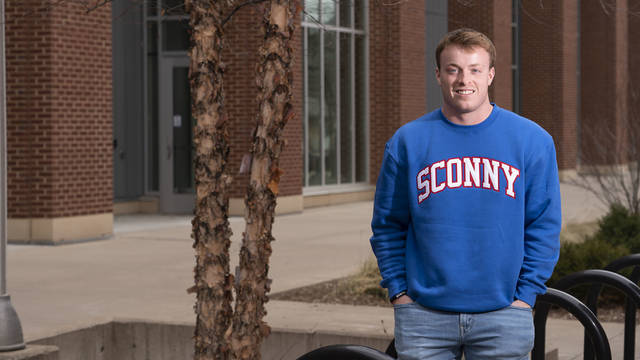 Why marketing - professional sales emphasis at UW-Eau Claire?
Outstanding, comprehensive curriculum. Through unique projects and exercises, you'll learn how to assess sales teams and understand how they are organized, motivated, evaluated and compensated. Opportunities to demonstrate a professional sales presentation in both a classroom and real professional setting give you the skills needed to enter the workforce confidently and knowledgeable in your field.
Internships that bolster your resume and skillset. An internship can help you gain real-world experience and even introduce yourself to your future employer. Apply to work in the management and marketing department or explore the many opportunities in the Chippewa Valley. Alongside other experts and professionals, you'll learn how to conduct opinion surveys, develop sales presentations, create proposals and so much more!
Competitions across the nation. Each year, UW-Eau Claire management and marketing students compete in local, regional and national competitions to sharpen their presentation, negotiation, demonstration and problem-solving skills. Participate in popular events like the Blugold Sales Challenge, the National Collegiate Sales Competition and the UW-Eau Claire Great Northwoods Sales Warm-Up.
Connection to local employers. Annual on-campus Career Conferences and a Client Communication and Management Career Fair bring potential employers right to you. These events are excellent opportunities to network and submit your resume for current and future job openings.
Relevant student organizations. Maximize your learning potential beside peers and faculty alike with clubs like the American Marketing Association. The organization is a student-run, professional business organization that will give you networking opportunities, professional development and leadership skills.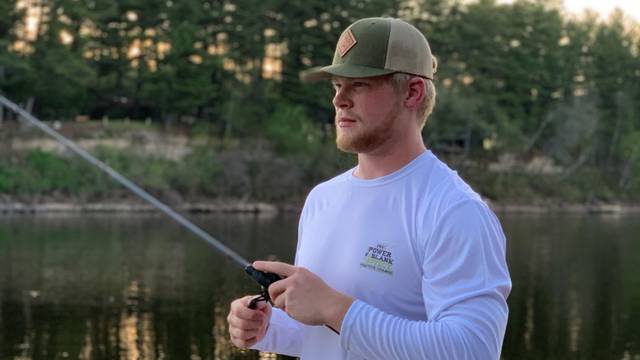 Marketing - professional sales emphasis program details
Program length: four years
Offered: in person
Campus: Eau Claire
This major does not require a minor.
Students majoring in this program will earn a Bachelor of Business Administration (BBA) degree.
Additional marketing majors
Student organizations
American Marketing Association (AMA)
Pi Sigma Epsilon Sales and Marketing (PSE)
Beta Gamma Sigma Honorary (BGS)
Collegiate DECA
Accreditation information
Our business programs are among the best. We are accredited by AACSB International, a mark of excellence achieved by less than 5% of all business schools worldwide.
What can I do with a marketing - professional sales emphasis degree from UWEC?
Graduates of our professional sales program are prepared to hit the ground running. Because many organizations need sales professionals, alumni find employment in a variety of industries.
Where are marketing - professional sales emphasis alumni now?
Apprentice sales associate, Staples Advantage, Colorado
Consumer products sales rep, Hormel Foods, Pennsylvania
Purchasing consultant, Gartner, Florida
Sales consultant, Schlumberger, Texas
Professional sales careers
Marketing communications specialist
Supply chain analyst
Senior consultant
Sales account executive
Marketing analyst
It has been an honor to attend UWEC, where countless opportunities were given to me to develop as a student, business professional and future leader.
Marketing - professional sales emphasis bachelor's degree program curriculum
Our professional sales program prepares you for success through a strong liberal education with major-specific coursework in marketing, management, sales and business. A required professional development program also covers topics in career planning, professional image, interviewing, etiquette and networking.
What classes do marketing - professional sales emphasis majors take?
Your classes may cover topics like:
Consumer behavior
Marketing research
Sales management
Finance
Professional selling
Services marketing
Organizational behavior
Digital marketing
Learn more about the comprehensive marketing - professional sales emphasis major in the UWEC course catalog.
Related programs at UW-Eau Claire
Thinking about a bachelor's degree in professional sales? Here are a few other programs you may be interested in exploring.