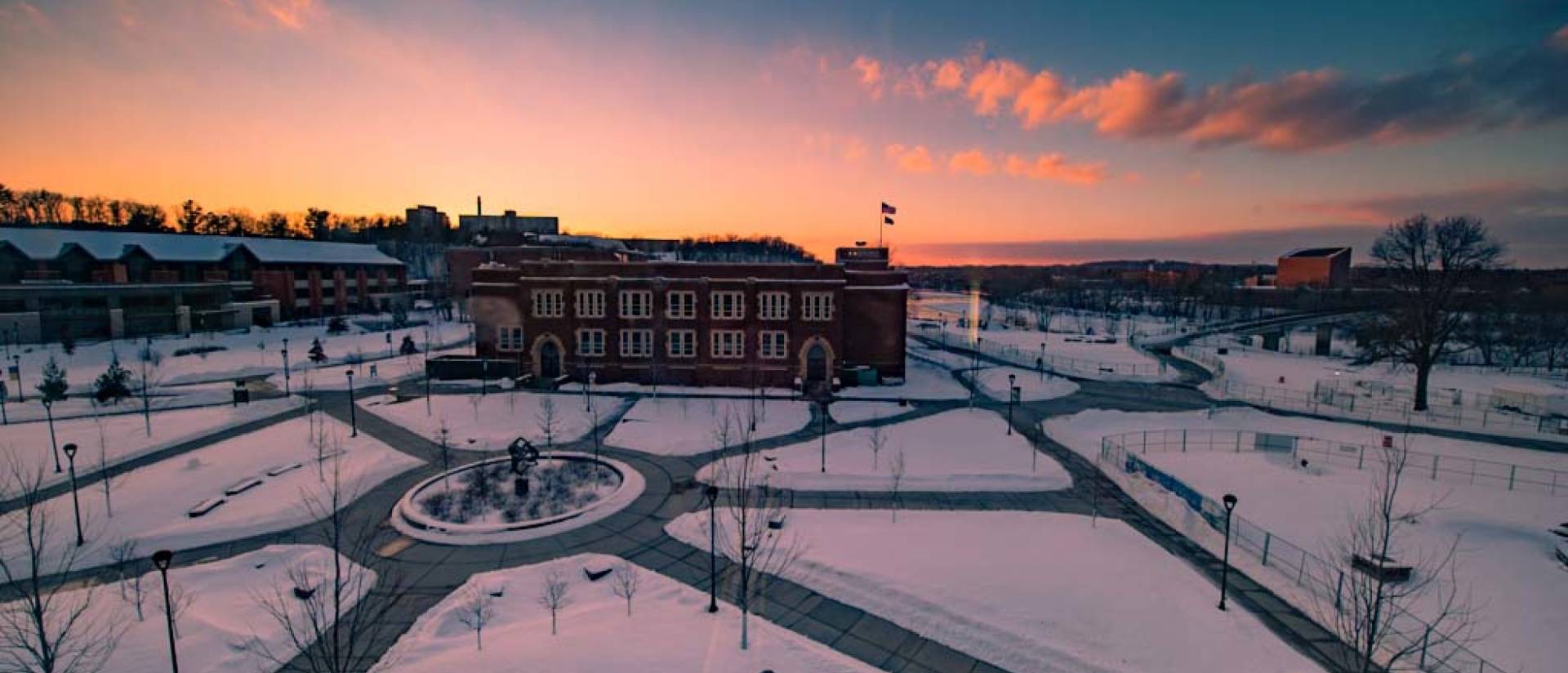 Admission Process for International Exchange Students
The University of Wisconsin-Eau Claire has partnerships across the world. Exchange Programs allow international and domestic students to "change places" for a semester or year. Students will take courses in their field of study and transfer credits to their home university.
Information for Partner Institutions
Attention, exchange coordinators! Everything you need to know as an exchange coordinator is available in the Information for International Exchange Coordinators (Fall 2024-Spring 2025) PDF.
Information for Students applying to International Exchange
Application Deadlines
Apply by March 1st to attend UWEC the following fall semester.
Apply by October 15th to attend UWEC the following spring semester.
International Exchange Student Application
If you are a student at one of UW-Eau Claire's partner institutions and have been approved by your home university to study at UW-Eau Claire, please complete the online application and submit the required documents to the Center for International Education.
All the application materials (Steps 1-6) must be submitted to UWEC by the application deadline. You may submit all items via email to the UWEC International Program Associate, Samantha Maurer (maurersl@uwec.edu) except for your original transcripts.
Your home university must send your original transcripts via email to International Ed Transcripts, at intled-transcripts@uwec.edu.
Step 1. Special Student Online Application

All exchange students apply to UW-Eau Claire using the Universities of Wisconsin online application. Exchange students do not pay the online application fee.

Step-by-step instructions for students applying for international exchange: UW-Eau Claire Online Exchange Application

Access the online application at apply.wisconsin.edu.
Step 2. Evidence of English Proficiency

Students need to submit evidence of English proficiency if they plan on taking non ESL academic coursework.

Students are able to demonstrate English proficiency in one of five ways:

TOEFL iBT total score of 75 or 541 institutional
IELTS overall score of 6.0
Duolingo English Test overall score of 115
Demonstrate successful completion of a CEFR (Common European Framework) C1 English course on an official transcript
Instruction of home university is in English *Attestation of English Language form is still required.*

*All students are required to demonstrate Attestation of English Language, which is required for the student visa. The Attestation of English Proficiency (PDF form) must be completed by a representative of your home university or English Language school. This requirement still applies to students who home university is taught in English.

Students who do not submit English Proficiency are still required to demonstrate English proficiency. Students with a score less than 75ibt or equivalency will take an English as a Second Language placement test during orientation. Students may be recommended ESL courses based on their result.

Minimum TOEFL iBT total score of 48 or IELTS overall score of 4.0 is required for the University of Wisconsin-Eau Claire
Step 3. Financial Verification Form
Step 4. Certified Financial Supporting Documents

You are required to provide certified financial supporting documents adding up to the total indicated on your Financial Verification Form. Acceptable forms include certified bank statements. The bank statement must be certified (signed and stamped) by a bank employee or your home university. These documents should be less than six months old.

Photocopies of bank documents that are uncertified are not acceptable. Online printouts of bank accounts and a summary of activity are also not acceptable financial supporting documents. You need to provide original bank statements as certified by the bank.
Step 5. University Academic Records

It is your responsibility to make sure your home institution gives UW-Eau Claire your transcript. If your transcript is not in English, your university must submit both the original language and English translation of the transcript.

If you have studied in the U.S. before, including language coursework, you must submit an official transcript of all courses taken in the U.S.

The transcript from your home university must contain the following:

List of all courses
Grades
An official stamp
Signature from a university official

For timely processing, transcripts should be emailed to intled-transcripts@uwec.edu.

If need transcripts can be sent via mail, please submit the transcripts to the following address:

Center for International Education
Schofield 3
105 Garfield Ave.
Eau Claire, WI 54701 USA
Step 6. Passport Copy

Email a copy of the photo page of your passport.
Acceptance and Next Steps
Your home university will be contacted via email regarding your application results.
Once you are accepted, complete the items on the Accepted International Student Checklist before you travel to UW-Eau Claire.
Academic Advising
Academic advising is offered for students through Advising, Retention and Career Center. Questions regarding course information or registration should be directed to Linda Carlson at carlsol@uwec.edu.
International Degree-Seeking and Dual Degree Students
Degree-seeking students are students who intend on getting a degree from UW-Eau Claire. International degree-seeking students should apply using International Student Application. The application process for international exchanges students is not the same as the application process for degree-seeking students.