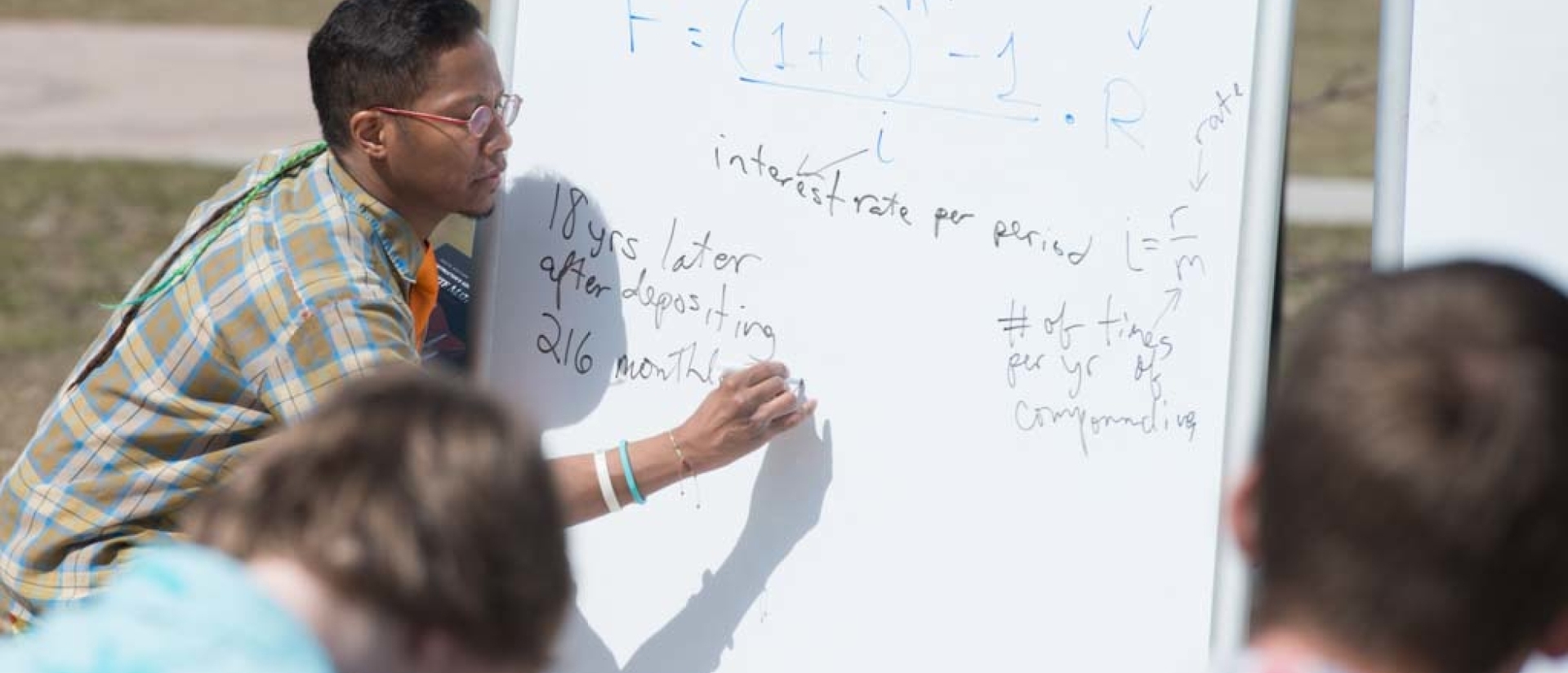 The Role of Faculty and Staff
The Dean of Students provides faculty and staff with the knowledge and tools they need to best assist and promote the academic and personal success of our students. Whether it is a classroom situation, a feeling of concern for the health or safety of a student, or need for addressing a conduct violation, you will find the information and tools here.
Academic Misconduct
Chapter 14 of the Blugold Code outlines the process when a faculty member believes a student has engaged in academic misconduct. The process and outcomes can be found within the Blugold Code. More information including sample letters and further information can be found on the Academic Misconduct page.
Classroom Behavior
We are all committed to creating a campus environment that is welcoming to everyone, intellectually challenging, supportive and fulfilling. Academic Affairs and Student Affairs work together to support the fullest development of our students. Suggested syllabus language that lays out classroom behavior expectations can help students, especially new students, to negotiate a university classroom. We fully support your efforts to create your classroom learning environment.
If, in your judgment, a student's behavior is disruptive or could potentially pose a threat, then you should contact the Dean of Students office to report the incident. You can also utilize the "A Caring Campus | Supporting Students Through Hardship" document.
Clery Reporting
If you are a Campus Security Authority and feel you have information that needs to be reported under the Clery Act, please do so below.
Students of Concern
Along with you, we are available to help students work through difficult times. We know that faculty and advisors do a great deal of this, but we are well poised to help steer students towards both on and off campus resources. Concerns may include academic and non-academic issues, medical, and/or personal struggles.
Please refer students to our office, if you feel that we could provide assistance to them.
You or the student may contact the Dean of Students Office, or utilize the Students of Concern Resources (PDF). We ask that you complete a Student of Concern report regardless so that the student knows their options and resources.
Absences
It is the responsibility of faculty to determine if a student's absence fits under the excused absence policy. When a student is in the midst of a crisis or medical illness that prevents them from communicating directly with faculty, the Dean of Students office will send out absence notifications. There may be times when a student is dealing with an issue so sensitive that they feel unable to share it with their instructors. When this is the case, we will notify faculty that we have documented a student has an extenuating circumstance falling under the excused absence policy. Finally, there may be times when we are working with a student who has been experiencing ongoing issues that have impacted their academic attendance or performance. In these cases we may reach out to you and ask you to give the student some consideration regarding their attendance or timeliness. Please contact us if you have questions concerning absences or view the absence policy.