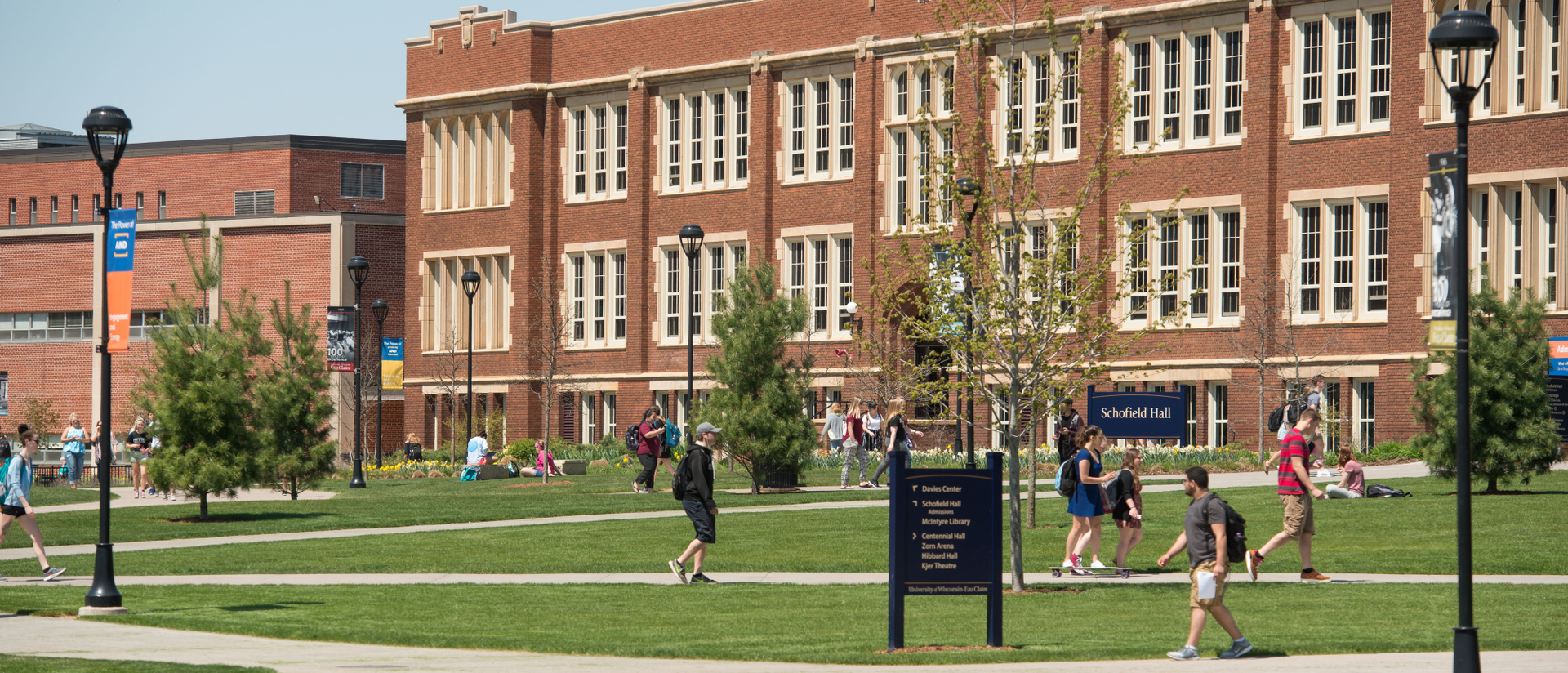 Get help paying for grad school
In addition to Graduate Assistantships and Fellowships, there are a number of other financial opportunities that graduate students can take advantage of at UW-Eau Claire.
About scholarships
It is possible to receive more than one scholarship, so don't hesitate to apply for all scholarships for which you fit the qualifications.
On-campus scholarship opportunities

Scholarships for nontraditional students

Nontraditional students at UW-Eau Claire fall into one or more of these categories:

Married and/or a parent
Military veterans
Have a significant break in their education

Certain other life situations may also qualify you as a nontraditional student. The Foundation offers many scholarships for nontraditional students, some of which are specifically for graduate students.

Returning Adult Student Fund

If you are enrolling under "Special Student" status, you will not be eligible for most financial aid or scholarships. You may, however, eligible to apply for the Returning Adult Student Fund.

Eligibility: Applicants must be nontraditional students, age 23 or over, returning to school after an interruption in their education, who are independent of parental support. Financial need required. Students enrolling as "specials" are eligible to apply. Awards are made each spring and fall semester (no Winterim or Summer awards). Notifications of the award determinations will be sent to award recipients only.
Award: Variable
Number Awarded Yearly: Variable
Award Determination: About 3 weeks after the start of the semester

To apply for the Returning Adult Student Fund and other scholarships for nontraditional students, complete the "Nontraditional Students and Student Parents Scholarship Application" in Gold for Blugolds.

Foundation scholarships

Click the link below to search scholarships available through UW-Eau Claire Foundation. Once you are on the Foundation page, you can narrow the list to scholarships specific to graduate or nontraditional students by filtering under the Category of "Student Status."
Off-campus scholarships, grants and more
Work-study program

Applicants applying for Federal Work Study must establish financial need by completing the FAFSA and meet the job skill requirements established by the employer. Applicants for Nonfederal Work Assistance need only to be admitted students and meet the job skill requirements. Students may work up to a maximum of 40 hours per week in the work-study program. Contact the Financial Aid Office for specific questions concerning eligibility and restrictions (715) 836-3373.
Loans

Federal Direct Unsubsidized Loan applicants may borrow up to their financial aid budget minus other aid, not to exceed $20,500 per academic year for graduate study (maximum accumulated loan for both undergraduate and graduate degrees is $138,500). Students must be enrolled at least half time and must complete the FAFSA.