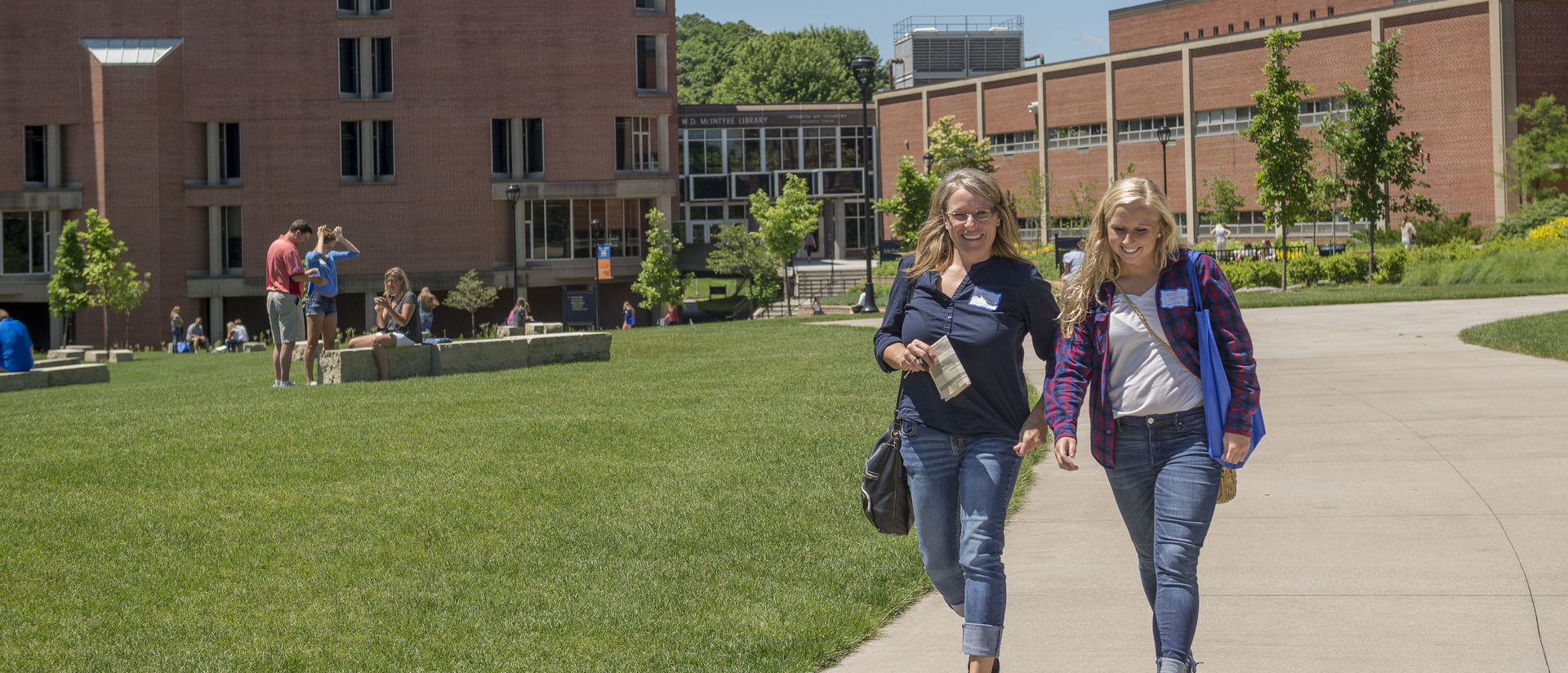 Welcome to the Blugold family!
We understand that your student's orientation experience is really important to you, and so we have created many opportunities to learn, engage, and ask questions. During our orientation program, you'll get the opportunity to chat with university staff members via live sessions, have your questions answered and concerns addressed, and connect with other parents and guests.
The Summer 2023 Orientation Experience
It's important for you to know what is expected of your incoming Blugold as they prepare to engage with our summer orientation process. See details below on what you and your student can expect for the summer, and be sure to reach out to us with any questions you may have.
MAY & JUNE | Advising + Registration Meetings [virtual] Students will be required to meet with their academic advisor to register for fall classes, and our orientation team to learn more about the transition to college and academic/student life. These meetings should be between the student, their advisor, and our team. Students will be emailed about our process for registration, and can view more specific information by starting here.
JULY & AUGUST | Blugold Experience Days [in-person] | During Blugold Experience Days, students and their families will be able to tour our beautiful campus and residence halls, attend a resource fair, chat with other staff and students, dine on campus, attend live sessions, check out places in the surrounding community, and much more! See more about this program here.
Virtual Parent & Family Panels
If you wish to learn more about the orientation process and hear from department representatives in Housing, Financial Aid, Student Health, UWEC Police (and more!), please attend our virtual family panels that are outlined below. These panels are a combination of presentation/Q&A, and so the information will remain relatively the same outside of the variety of questions from different participants; you only need to attend 1 session.
Parent & Family Session Dates + Access Information

Dates and access information for the 2023 virtual parent and family sessions is listed below; participants will need access to a laptop/tablet and wifi to join the sessions. (smartphones can also work but may have limited capabilities)

Thursday, May 4, 2023 from 6-7:30pm

Did you join our meeting on May 4th? Email orientation@uwec.edu for session materials.

Wednesday, May 17, 2023 from 6-7:30pm

Wednesday, June 7, 2023 from 6-7:30pm
How can we help you?
We know that with any new experience, there comes a lot of jargon and information that may be unfamiliar to new students and their families. We've consolidated some of our recent questions from families into larger categories, and have included them below as a start!
What is the process for placement testing?

Make sure your student completes their placement tests as early as possible. All students are required to take placement tests and need to complete them before their orientation date in order to ensure they're able to register for classes effectively. More information regarding the process for completing placement exams is located on our student pages:

Additionally, click here for more information from our Testing Center.
Explaining important applications your student will need to know.

It's helpful for our Blugold families to recognize and get to know all of the different applications we'll reference in our orientation sessions ahead of the first year. Handshake? The Housing Portal? CampS? Let us explain!

CampS: CampS is an online platform that students will use to update/edit personal contact information, view information on financial aid, and manage several items related to their academics (sign up for classes, view grades, remove academic holds, viewing class schedule, etc.). Students are also able to give their parent/guardian or another trusted person delegated access to their account through the CampS portal.

More information on CampS can be found here.

My Housing Portal: the housing portal is your student's one-stop-shop for all things 'residence life.' On this online portal, your student will find their housing applications, receive application updates and notifications, and get their first introductions to roommates once the notices go out.

Navigate (student app): Navigate Student is a personalized application designed to help your student adjust and excel during their first year in college. Navigate includes important reminders, to-dos, schedules and upcoming deadlines specific to your student. Students can download this app from the Google Play store (android) or the App Store (iPhone).

Handshake (student app): Used heavily by our Career Center and employer partners, Handshake allows you to explore work-study opportunities and part-time jobs, discover internships, apply for jobs, and read company reviews — all in one spot. If a student is looking for any job (on or off campus) - you'll want to make sure they know about this application. Students can download the Handshake app from the Google Play store (android) or the App Store (iPhone).
Understanding Support from Academic Affairs.

As Blugolds, your students will be empowered and encouraged to find their authentic selves through academic exploration and immersion. Our Academic Affairs department has created a series of videos to further illustrate this point and how you can help your student succeed.
Where can I find additional resources to help my student?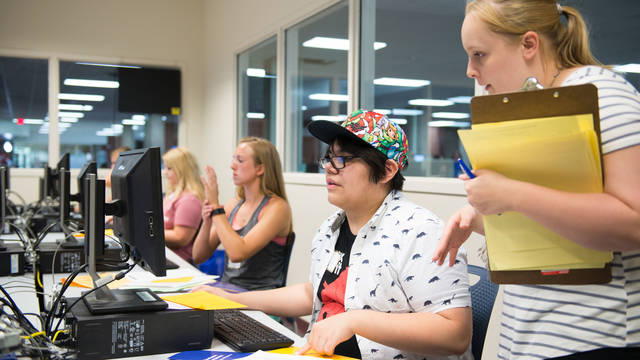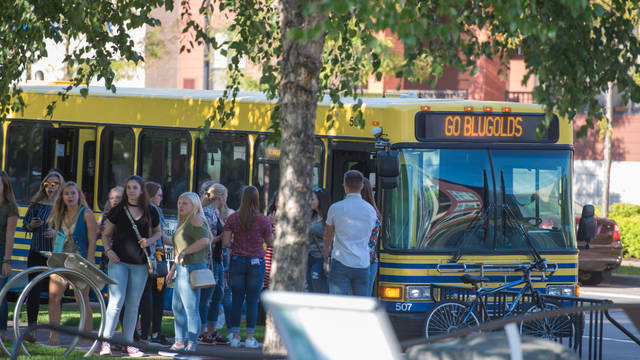 Questions
Need help? We're here! Please email orientation@uwec.edu and someone will get back to you shortly.