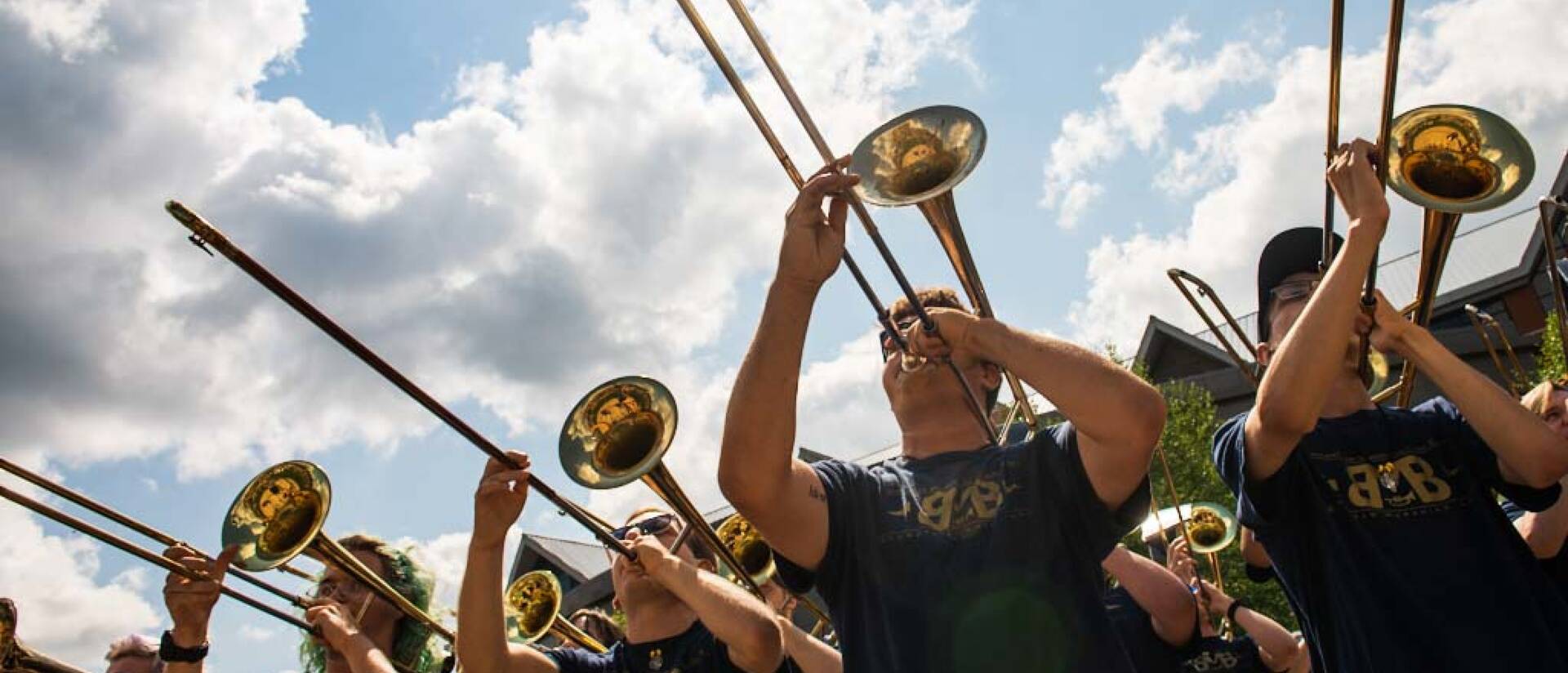 Congratulations! We are so excited for you to join the Blugold family. We hope you're looking forward to creating the perfect path for your UW-Eau Claire story. In order to follow your blue and gold brick road, you'll need to take the first step — orientation.
UW-Eau Claire's New Student Orientation is typically a hybrid program (with both in-person and virtual components), and one that will acquaint you with campus and prepare you well for your college experience. You'll learn the ropes of student life, engage with live events and online webinars to hear about key policies & procedures, and be able to meet 1-on-1 with your advisor to register for classes.
Whether you're a first-time student, transferring from another university or flying overseas to be here, we can't wait to connect with you in an experience you'll never forget!
Which orientation process are you looking for?