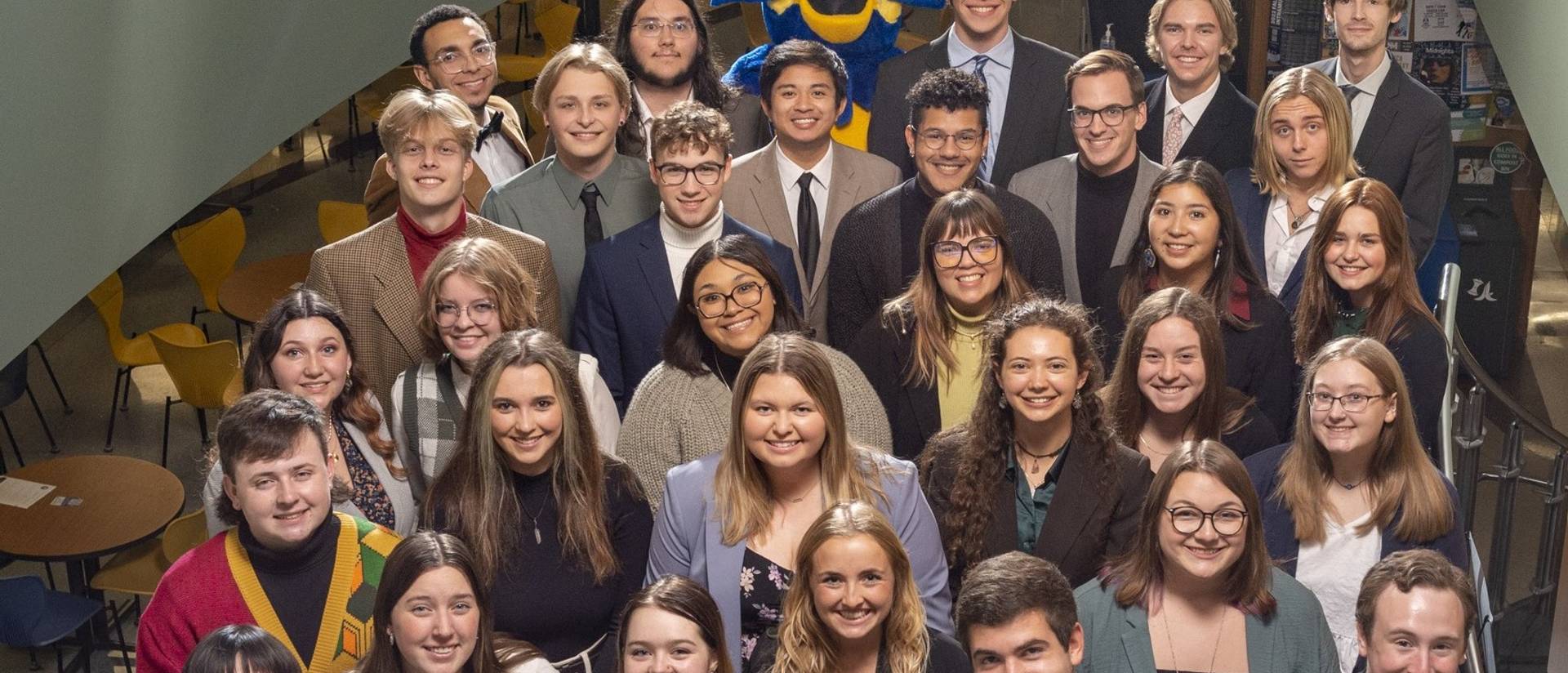 Student Senate is proud to represent the student body of the University of Wisconsin-Eau Claire at the university, local, state, and federal levels, and allocate student segregated fees to improve student life every year. Commissions of the Student Senate work tirelessly to identify and improve university policies, and present legislation to the general Senate.
What is Student Senate?
Sponsored by the Dean of Students Office, Student Senate represents the student body at the university at the local, state and federal levels. This is not your average student activity or opportunity, so if you are passionate about student affairs, academics and the social/political climate of your campus, consider a run for Student Senate.
The ways that Student Senate's processes and decisions impact student life are almost too numerous to count, but here are a few of the major areas of policy, program and service that are impacted by Student Senate membership and legislation:
Student legal services
Blu the mascot
University activities
Student Office of Sustainability
Equity in Student Matters
Finance/allocation of student segregated fees
Student Organizations
Student Feedback Form

Connect with us!

Our ability to affect positive change is helped greatly by participation and feedback from our constituents. We currently have a form that we use to answer any questions or concerns that you may have- so don't hesitate to contact us with questions, comments, or concerns.