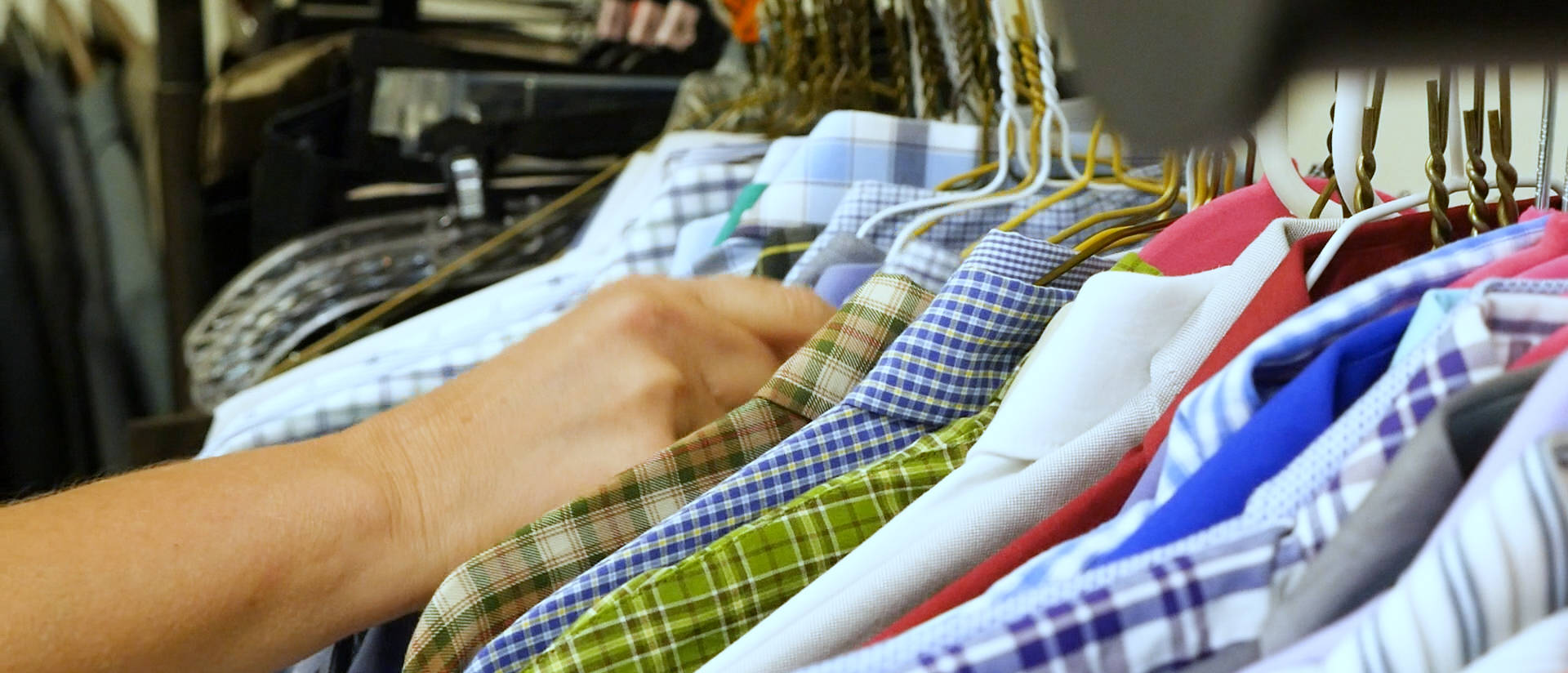 From the community, for students
LOCATED IN BREWER HALL ROOM 271
Summer 2023 Hours: Open most weekdays, self checkout at main desk
We want our students to succeed, and we also want to make sure that stressing about that interview suit is not a concern getting in the way of student success. Find quality used professional attire free to students at the Campus Closet.
Blugolds are busy people, finding creative and adventurous ways to pursue their degrees every day. We want them focused on academics, on their personal and professional growth, and not on the financial stress of finding professional clothing to wear for interviews, internships, in cold weather, or even every day.
That is why we've established a special student support program called the Campus Closet, where students can find gently worn clothing generously donated by campus and surrounding community members, all free of charge. This is a win-win for all. Area professionals get to know that their past investments in professional clothing is being paid forward to the next generation, and Blugolds are able to channel their financial resources into the business of being a student and new graduate. They will have a lifetime ahead to build their own work wardrobe — this is just a nice jump start.
Learn more about Campus Closet
What is offered?
Suits
Slacks
Skirts
Dress shirts & blouses
Jewelry
Shoes
Belts
Ties
Casual wear
Winter weather gear (coats, hats, gloves, scarves)
Graduation regalia (gowns, caps, etc)
How does it work?
Campus Closet is located in Brewer Hall, Rm 271
Hours of operation during the academic year are M, T, W, & TH from 2-5 p.m
Any student with valid Blugold ID can stop in, try on, and select items
Items may be returned if desired, but are for students to keep
We're here to let students know that it's okay that they can't afford a $300 suit — all this is here purely for them. It warms my heart, as someone who has made use of this type of resource myself, knowing that our students feel comfortable and safe coming in here.
Donations
Campus and community members can deliver donations to the closet during the above listed hours. If you need a separate time to deliver or further assistance, contact Sarah Snyder at snydersj@uwec.edu.
Dean of Students

Student Assistance Manager

Schofield Hall 240 Complex, Eau Claire | Directions
Visiting the Campus Closet