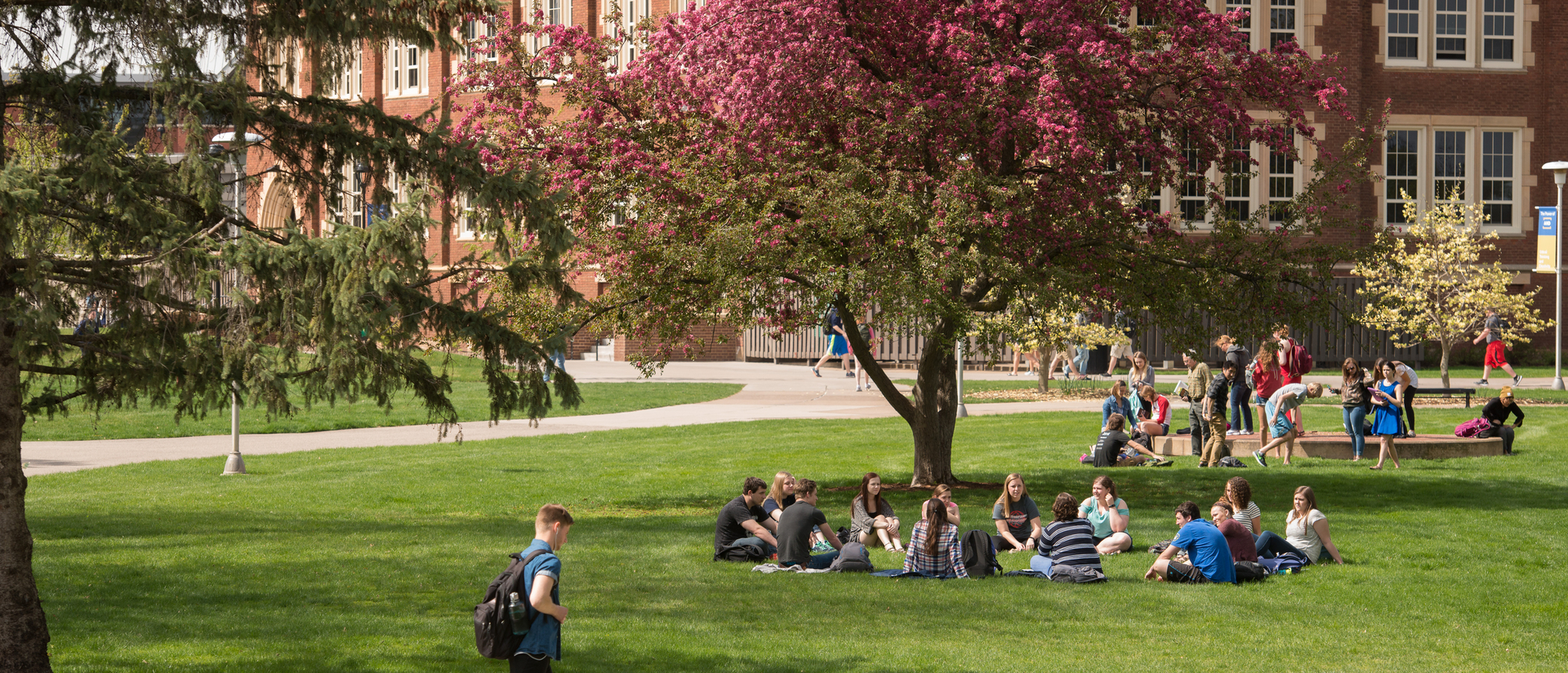 Helping students + the community
Whether you are a student, mentor, or community partner, our staff are here to help! Stop by our office if you have any questions regarding Service-Learning. We can help you get involved in the community and provide learning opportunities that foster academic and personal growth.
Meet the Service-Learning Staff
Jasmine Case: Service Learning + First-Year Experience

Our Service-Learning coordinator oversees the Service-Learning department. She approves and exports service-learning applications, and guides students through the SL process. He fields questions from UWEC faculty, staff, and community partners. Jasmine holds advising hours and gives presentations to educate students on SL opportunities. She works closely with her team of student staff on a daily basis.
Noah Bello

Our Public Relations & Social Media Assistant communicates with campus and the community using social media. He informs UWEC students about new project opportunities available through local non-profits. He promotes CS-L events, writes press releases, creates video and visual items for all CS-L social media and works with the Integrated Marketing and Communications (IMC) to promote CS-L through the university lens. He coordinates with the Service-Learning Coordinator to create marketing items for the web and connects with the Journalist & Media Assistant to post service-learning stories/videos.
McKenna Lamers

In the Center for Service-Learning we have an office assistant who helps the Coordinator with various daily office tasks. The Office Assistants main responsibility is to communicate with students about the various service-learning opportunities available. She assists with answering phones, responding to emails, working with students, faculty and community partners through the Service-Learning process. She can answer most questions regarding the Service-Learning requirement.
Elliot Adams

Our Journalist & Media Assistant interviews students, community partners and mentors. He makes profiles and writes stories based on his interviews. Depending on the project, he shoots and edits videos for the department. Elliot's stories are published and videos can be viewed on the CS-L's website and social media. He works closely with the Web & Technical Assistant and Public Relations & Social Media Assistant to accomplish these tasks.