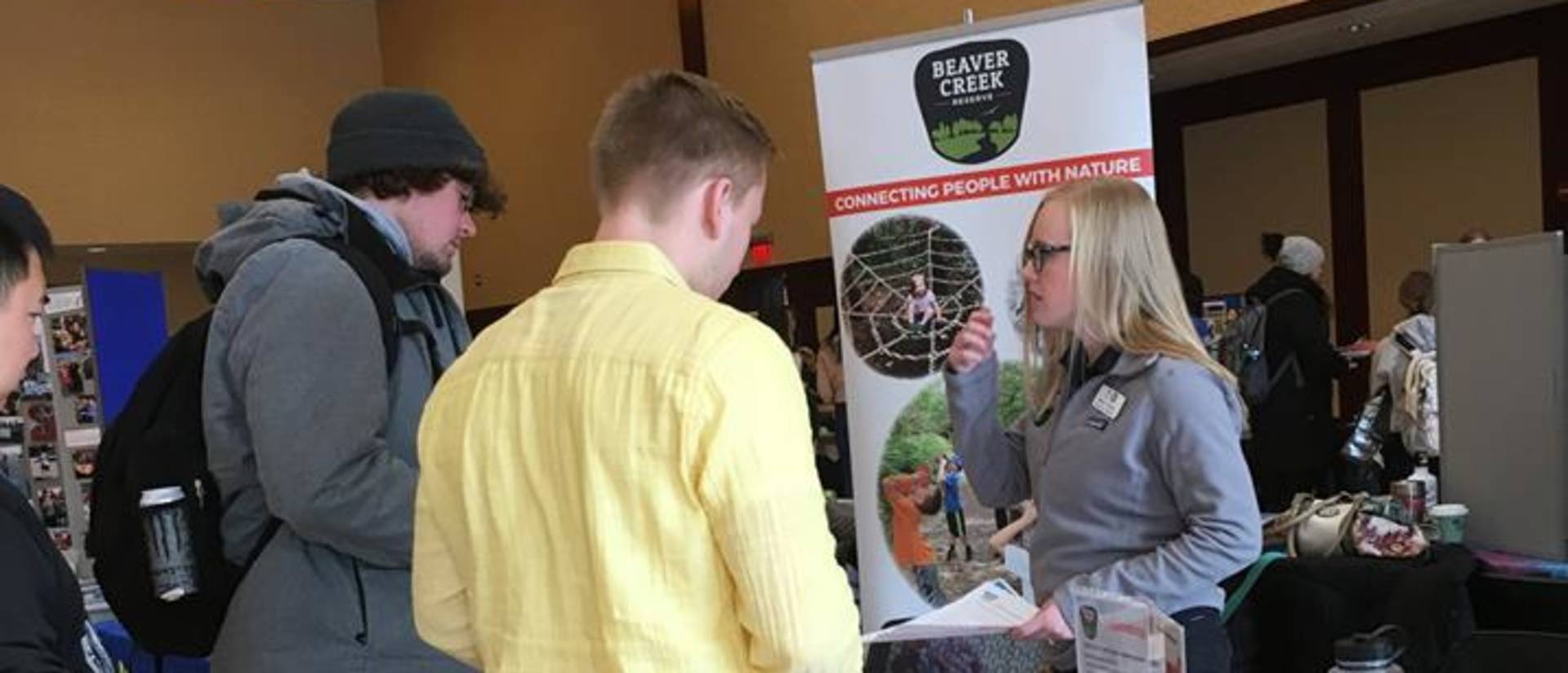 A Community and Student Volunteer Event
You are invited to the Community Engagement Fair! The Fair is held in the fall of the academic year on the Campus Mall (rain location is in the Ojibwe Ballroom of Davies Center) at UW-Eau Claire. You can stop by anytime, as it is a come and go event.
Community partners come to the fair with the expectation of talking directly to students about the volunteer, service-learning, internship or job opportunities they have at their specific organizations.
Service-Learning
How do you fulfill your 30-hour graduation requirement? This is your chance to find out what opportunities are available to you.
Volunteering
All nonprofits need volunteers. However, this is different from service-learning. Come explore the different options offered by nonprofits.
Internships
Many nonprofits are forming internships for you. See how volunteering or service-learning can lead you to kick start your career with a nonprofit.
Careers
Service-learning, volunteering, and/or internships with community partners may just land you a job in the nonprofit sector. Explore what opportunities await you.

What you can expect at the Service-Learning &
Community Engagement Fair:
70+ community partner booths
Informative and friendly representatives at each booth
Booths decorated with signs & banners
Giveaways, candy, & fun!
Door prize drawings
Sign-up sheets
Attending Organizations (will be added as they register):
Literacy Chippewa Valley
Eau Claire Humane Society
Eau Claire Marathon
Beaver Creek Reserve
Children's Charities
Goodwill
Red Cross
Royal Credit Union