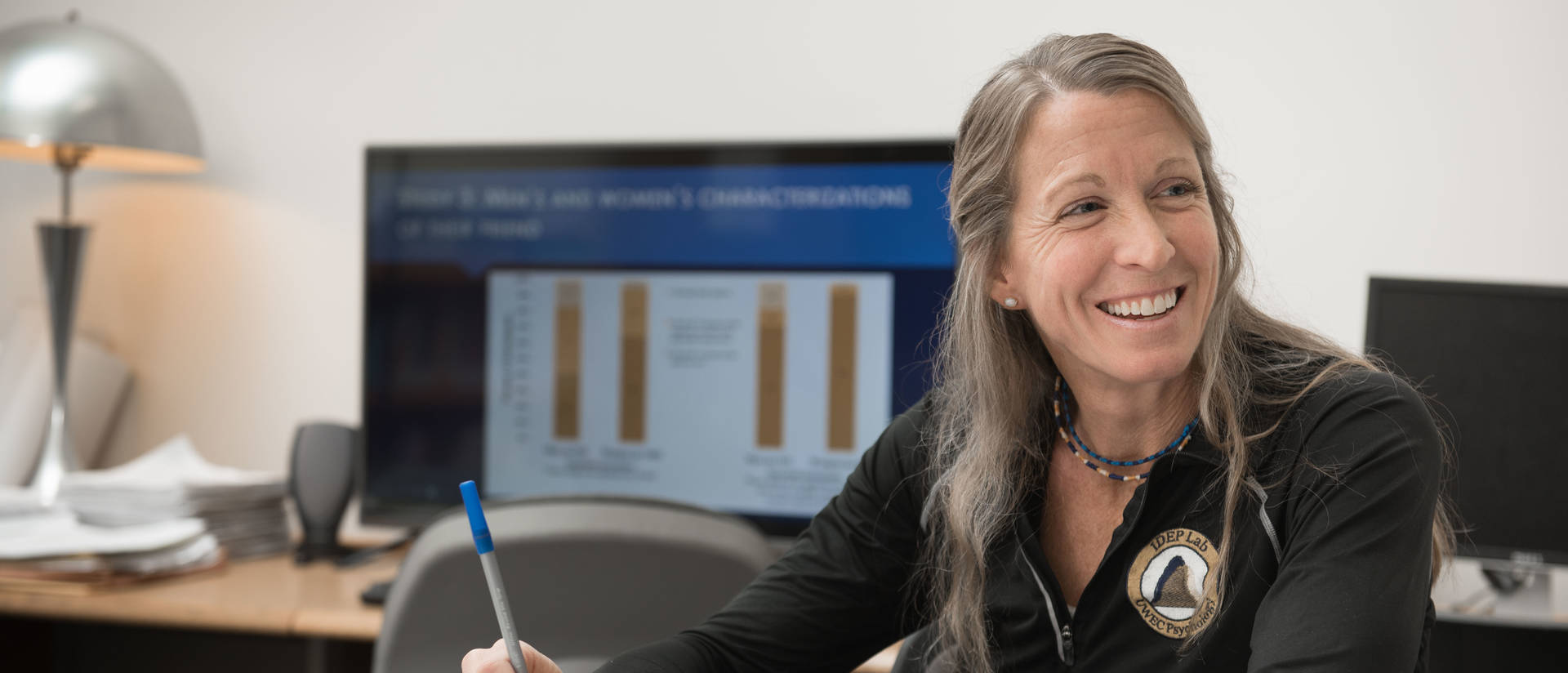 An enriching collaboration
The UW-Eau Claire McNair Program is a collaborative partnership between the McNair scholar, their faculty mentor, and the McNair program. UW-Eau Claire faculty members who choose to nominate and/or mentor a McNair scholar are integral to the development of their respective protégés as well as to the continued success of the UW-Eau Claire McNair Program.
Nomination Criteria: Critical role of the faculty nomination process


At UW-Eau Claire, the McNair program is a faculty nomination driven program. In addition to the requirement that prospective scholars must meet the federal and UW-Eau Claire eligibility criteria, we only accept students who have received glowing recommendations from faculty mentors. Our mentors play a central role in our success as a program, hence our ability to continue the cherished McNair Program at UW-Eau Claire. The research potential of a prospective scholar, as well as their interest and potential for successful completion of graduate school should be the most significant criteria for nomination. These are also important determinants of the number of points that our program is awarded by the Dept. of Education, and our probability of continued funding.
Any faculty wishing to nominate a student to the McNair program needs to carefully think through their perception of a prospective scholar's potential and motivation to:
Pursue research
Apply for graduate school
Be accepted into graduate school
Enter and continue graduate school
Successfully finish graduate school, especially a doctoral degree.

There are four components to successfully mentoring a McNair scholar:
Nominate a McNair scholar (optional)
Formulate a research project in collaboration with a McNair mentee
Collaborate on the research project with McNair mentee
Advocate for McNair mentee as they apply for graduate school
A rewarding role
While the commitment to become a McNair mentor is considerable, the rewards for mentoring a McNair scholar are likewise significant: McNair mentors gain the satisfaction of knowing that they have encouraged and supported the development of talented students. McNair mentors help shape the development of their discipline and foster the next generation of researchers doing cutting-edge work; and by advancing the work of our alumni, McNair mentors bring acclaim and prestige to UW-Eau Claire and our faculty. In the summer of 2023, we were able to provide our mentors a modest honorarium of $1,000 for mentoring one McNair scholar.
Summer Research Institute: Specific role of mentors
Every year, our junior cohort of McNair Scholars works on an intensive research project with their mentors. The following, in our view, are the specific roles and responsibilities of the McNair mentor with regards to the SRI.
In the Fall and Spring semesters leading up to the SRI, collaborate with and guide your mentee in crafting an original research proposal for the McNair SRI.
Simultaneously, collaborate with your mentee to craft and submit an application for the ORSP-SREU. This is optional, although highly recommended. The McNair SRI project can be the same as or different from the ORSP SREU proposal.
During the following summer carryout the project. Scholars will present their work in poster format at the end of August.
In the Fall and Spring semesters following the SRI, scholars continue to fine-tune their research. Research is presented at the McNair Symposium in December and then published in ASTRA the following May.
Mentoring is a deeply engaging relationship, one that requires advocacy and role-modeling meant to develop the student researcher both personally and professionally. This role requires that a mentor be many things, including available, encouraging, insightful, open, helpful, honest, nonjudgmental, and collegial.
| Department | # McNair Scholars nominated |
| --- | --- |
| Psychology | 27 |
| Biology | 22 |
| Chemistry | 17 |
| English | 13 |
| Geography | 14 |
| Language | 12 |
| Music & Theatre | 11 |
| History | 10 |
| Physics | 10 |
| Phil. Rels. Studies | 9 |
| Communication & Journalism | 7 |
| Mathematics | 7 |
| Geology | 6 |
| Political Science | 6 |
| Art & Design | 4 |
| Kins | 4 |
| Materials Science | 4 |
| Sociology | 4 |
| American Indian Studies | 2 |
| Communication Sciences & Disorders | 2 |
| Anthropology | 1 |