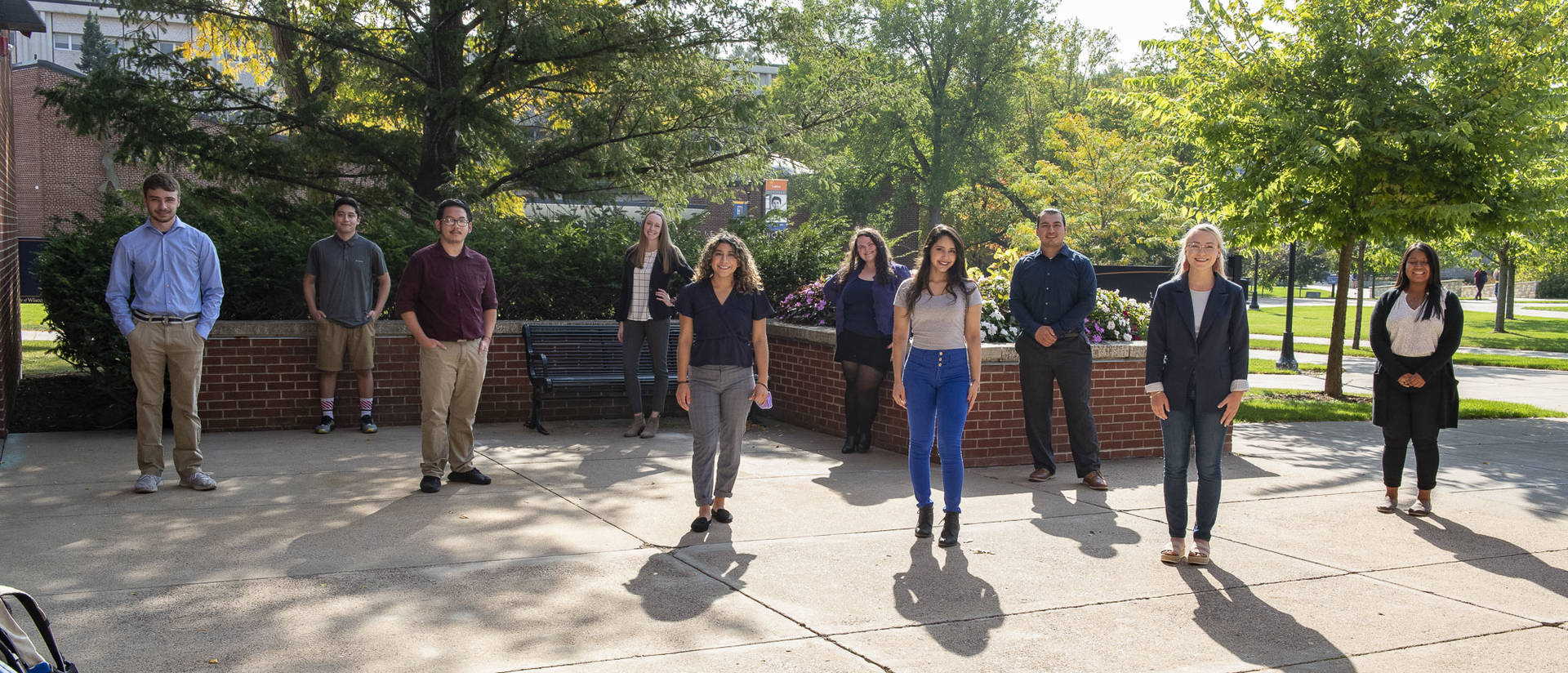 Leveling the playing field in graduate studies
The TRIO Ronald E McNair Postbaccalaureate Achievement Program is a graduate school preparatory program funded by the U.S. Department of Education and sponsored by UW-Eau Claire. Named after American astronaut Dr. Ronald McNair, the McNair program aims to level the playing field in graduate education and diversify the American research community by class, socio-economic status, and ethnicity.
Vision
The goal of the McNair Program is to increase attainment of PhD degrees by students from underrepresented segments of society. This includes first-generation low-income individuals and members from racial and ethnic groups historically underrepresented in graduate programs. At UW-Eau Claire, we prefer working with scholars who are ambitious about entering graduate school immediately upon graduation. Our hope is that eventually, our scholars will go on to earn a Master's degree and ultimately, a doctoral degree.
Purpose
The purpose of the McNair program is to provide underrepresented college students with effective preparation for research-based doctoral study. Each year, the McNair program recruits up to thirteen eligible students, who become "McNair Scholars". With the help of a dedicated faculty mentor, the 2-year McNair program prepares Blugolds for graduate-level studies, with an end goal of a doctoral degree. The McNair program aligns with the institutional mission of UW-Eau Claire and directly contributes to the university guidepost goal of closing the opportunity gap in higher education.
McNair has shown me many ways to succeed as a researcher, and has given me the confidence and the tools needed to pursue graduate studies. McNair will help you defeat imposter syndrome, just as it helped me do so.
Why we need the McNair Program
A doctorate degree bestows benefits that last a lifetime. These include highest annual median income compared to lower levels of educational attainment, an unemployment rate of nearly zero percent, a lifetime earnings curve that is much higher than lower levels of educational attainment, and a wide array of research and academic employment possibilities.
Despite these benefits, American doctoral recipients are heavily skewed by socio-economic class, parental background, and race/ethnicity. Less than 20% of research doctorates go to students from a first generation background.. Students from lower socio-economic status, whose parents did not complete college, and those from historically underrepresented backgrounds are not receiving the benefits of earning a doctoral degree and hence suffer from an unlevel playing field in higher education.
The McNair program is aimed at leveling the playing field in graduate-level education by preparing academically talented students from low income, first generation and underrepresented backgrounds for graduate level education, with the ultimate objective of completing doctoral studies. As more and more disadvantaged students go on to earn doctoral degrees, they receive the stated benefits of this degree, and go on to pass these benefits on to future generations. The intergenerational benefits of educational attainment begins with each McNair scholar.