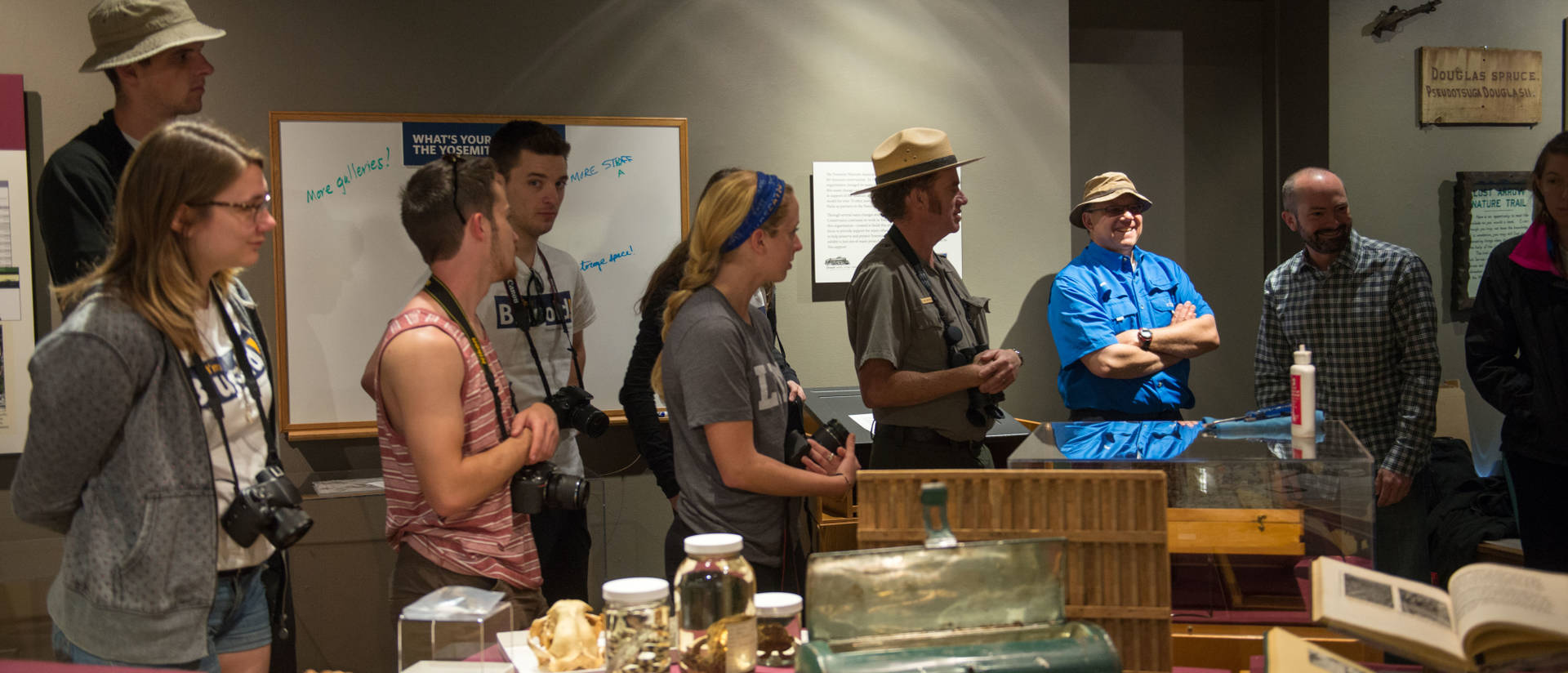 Philosophy of the DII Experiences Program
People's beliefs, customs, experiences and environment create shared ways of perceiving and engaging in the world. Through dialogue and relationship building, students become more aware of and reflect on multiple perspectives. A meaningful engagement within the cultural environment inspires students to analyze the foundational assumptions that govern their thoughts and actions. This program is made possible by a Blugold Commitment Grant. Proposals may focus on issues, themes or locations with historical significance or current events and issues in the U.S. or on its borders.
Not sure how to get started or what leading students is all about? Check out this short video for folks like you who want to know a bit more before they get involved!
Want to Know More about Leading Students on an Immersion Program?
Immersion Proposals for 2024-2025 are now being accepted!
The next proposal submission deadline is scheduled for October 8, 2023 to submit your materials to your Department Chair, Program Director, or Supervisor (for programs that will take place after July 1, 2024). The proposal must then arrive to the Immersions Office by October 15, 2023. All proposals will be reviewed several weeks following the deadline. All interested candidates must thoroughly read the updated IFP Request for Proposals to understand the program requirements and funding details. Once you have understood the various requirements, please complete the online application eForm (that includes a proposal narrative and budget), and submit the eForm through BP Logix under Academic Affairs.
Assuming funding remains available, the triennial dates to submit a DII proposal are:
Proposal Submission Date #1: October 15 (proposal due to your Chair / Program Director / Supervisor by October 8)
Proposal Submission Date #2: February 15* (proposal due to your Chair / Program Director / Supervisor by February 8)
Proposal Submission Date #3: June 15* (proposal due to your Chair / Program Director / Supervisor by June 8)
* If funding is still available
Documents
Community of Practice materials
Eligibility
The DII program is open to current UW-Eau Claire faculty and academic staff with 0.50 FTE or greater appointments as well as emeriti UWEC faculty / staff (after they have been retired for at least 75 days). New applicants are highly encouraged but must demonstrate sufficient knowledge of the culture and program content, and feasibility of the program. Repeat applicants must demonstrate past program achievements, such as evidence of student learning and meeting program goals and learning outcomes, and impact on the UW-Eau Claire community upon return. The receipt of funding one year does not guarantee additional funding in future years.

For additional information or questions contact Jeff DeGrave: degravjr@uwec.edu, 715-836-4471.