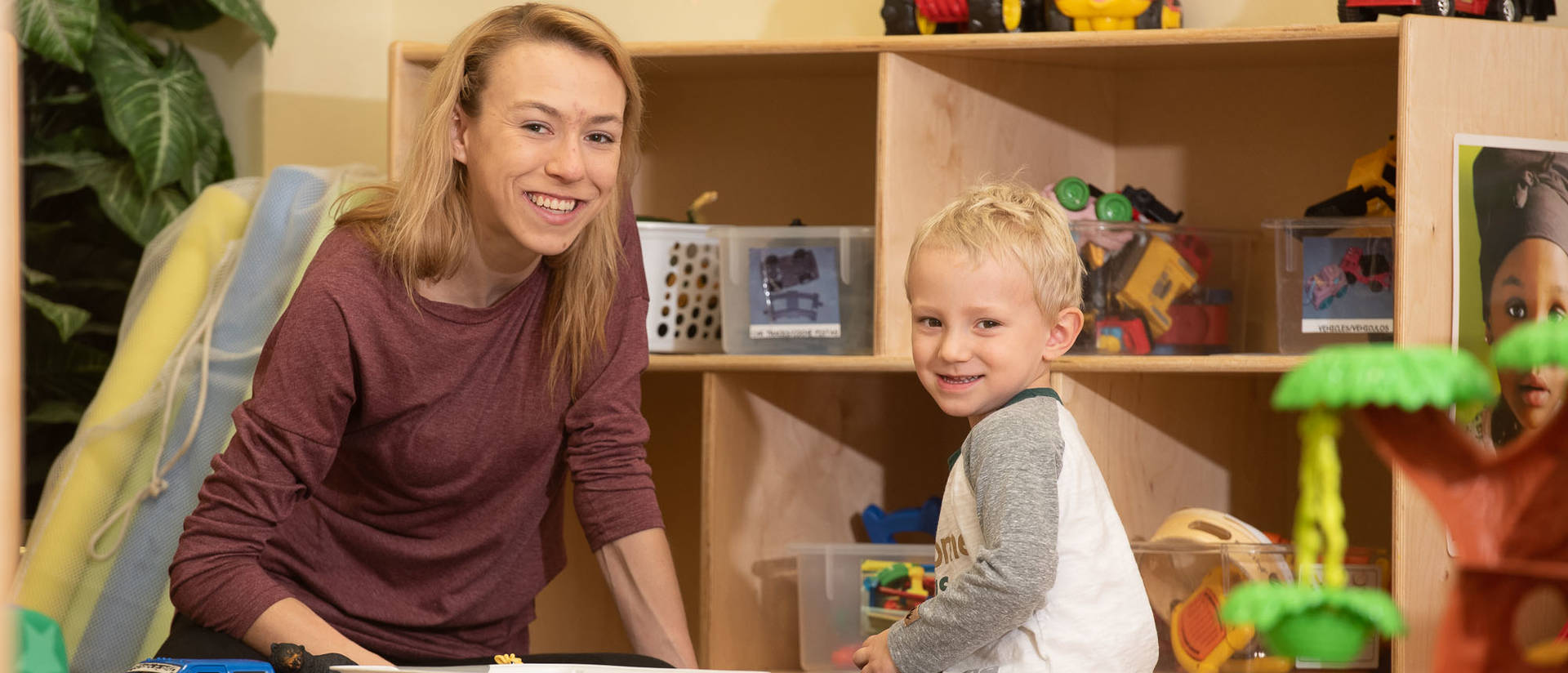 Welcome to UWEC's Children's Nature Academy
Welcome to the UW-Eau Claire's Children's Nature Academy. Our program supports the healthy development of children physically, emotionally and cognitively by nurturing children's sense of wonder. We are a five star NECPA accredited program.
New Important Health Information
In addition to following the CDC regulations, our illness policies have been enhanced to ensure the safety of our children, families and staff. Additional policies include:
Individuals must be excluded from the program until 24 hours after symptoms subside if:
They have a temperature of 100.4.
They have a chronic cough.
They have cold symptoms accompanied by a fever.
During this time the program will not be administering fever-reducing medications, which may mask symptoms.
Questions to consider:
• In the past 24 hours has anyone in your household had a fever of 100.4 or more?
• Does your child currently have a persistent cough?
• Has your child taken any fever-reducing medication in the past 6 hours?
• Has your child traveled on an airplane or out of the state in the past week?
You can head over to these websites for additional resources:
Center for Disease Control (CDC)
Eau Claire Health Department
Our mission
To provide high quality early learning development where children connect with the natural world through developmentally appropriate learning.
Who is eligible?
We welcome all families from UW-Eau Claire's campus and the Chippewa Valley community. We provide child care to children ages six-weeks through 12 years of age. Our various programs focus on development and interaction while learning through play and great experiences.
Visit us for a tour today!
At this time we are not scheduling tours. Our enrollment is full for the 2021- 2022 school year.
Now hiring students!
For more information and to complete the UWEC Student Employment application online, visit the Student Employment page or email Sabrina Marion at claysj@uwec.edu.
The UWEC Children's Nature Academy is committed to the inclusive excellence plan of the University of Wisconsin- Eau Claire