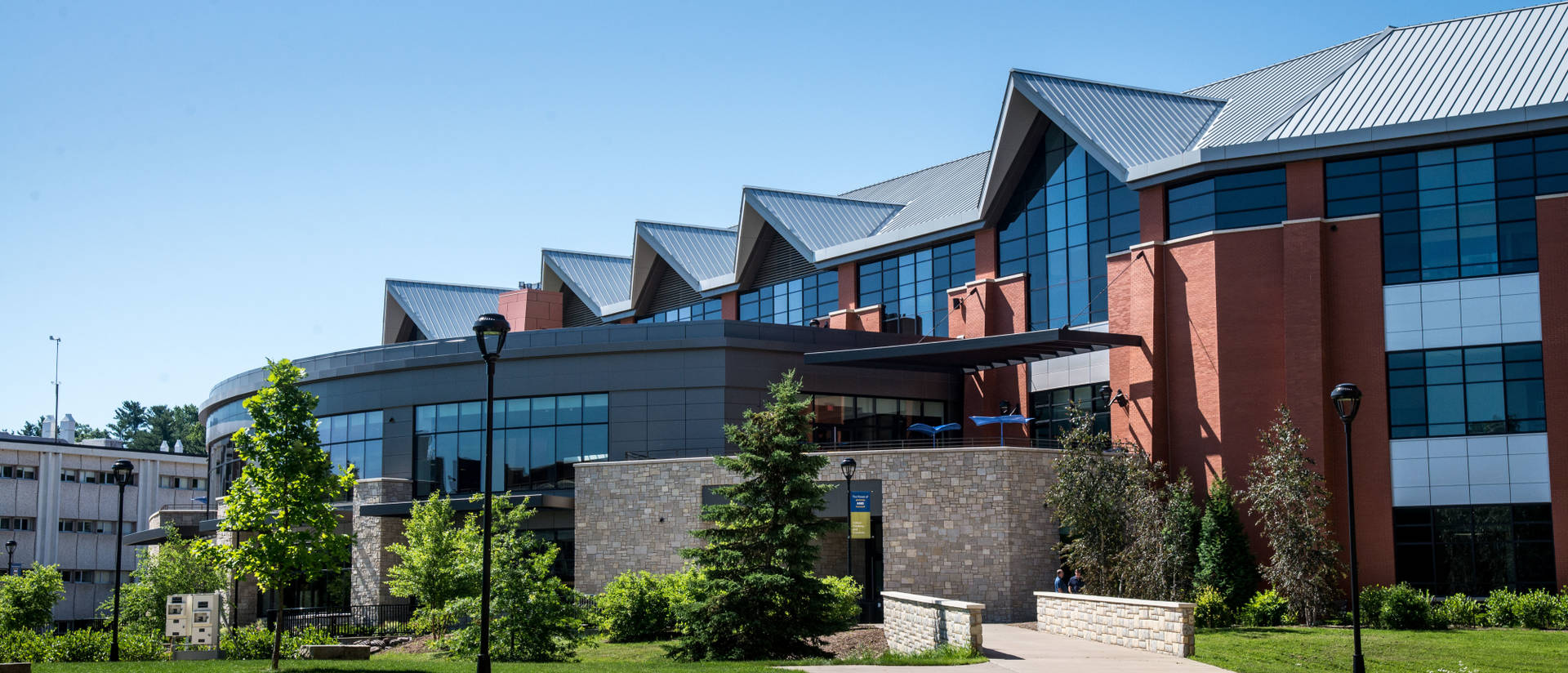 UW- Eau Claire wants to give current and future Blugolds the services they need to make their time on campus a breeze. To do that, it was important for us to create a space for those essentials to be housed. W.R. Davies Student Center is UWEC's student center, built in 2012. This facility not only brings out the beauty of campus, but also gives Blugolds a place to eat, study and take care of business. Highlighted below you will find what Davies has to offer.
Bookstore
The University Bookstore is your place to go for textbooks, class supplies, Blugold merchandise and much more. Many of your textbooks will be rentals covered by your tuition, so just bring your class list and Blugold ID when you come to pick up your books for the semester and we can assist you. In addition, our contract with Barnes & Noble College Bookstores allows us to offer the option of ordering online for delivery.

Printing Services
When packing for college, forget the printer at home. UWEC has it's very own printing center for you to utilize for those special projects. Whether you need to print a poster for class, presentation materials, brochures or simply make copies, Printing Services can help with both color and black and white printing. Conveniently located in Davies Center, prices stay low and the quality can't be beat. Looking to print your assignment or that paper you stayed up all night working on? We can help with that too. Traditional printing is available to you for free in McIntyre Library, you just need to provide your own paper.
Service Center
Looking for something to do this weekend or after a long day of studying? Stop by the Service Center for tickets to campus events in everything from sports and films, to concerts and lecture programs. The Service Center hub also offers a full range of postal services for Blugolds. Envelopes and postage stamps are available for purchase. For your larger packing and mailing needs, we've got you covered. A UPS drop box is located in Davies as well. In addition, other services found here include copying, faxing, a lost and found, check cashing and notary public.
US Bank
Blugold students can enjoy the convenience of using the US Bank branch office located in Davies Student Center. This bank offers the option of turning the Blugold ID card into a debit card, which can be used both on and off campus anywhere VISA debit is accepted. Now that's a powerful student ID!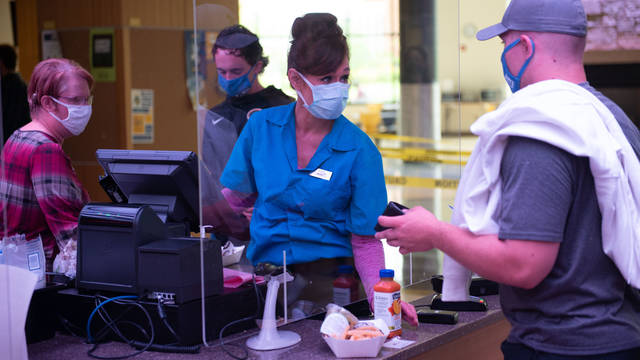 Snapshots of life in Davies Student Center
From the daily study and meal times and the business of being a student, to student organization gatherings, meetings and gala events, Davies Student Center is the key place for Blugold Life. Check out the image collection below to take a peek at what goes on in the heart of campus.