Explore the nursing bachelor's degree program at UW-Eau Claire
Change the world one patient at a time with a nursing bachelor's degree from the University of Wisconsin-Eau Claire. Known for producing skilled, compassionate nurses and health professionals, our renowned program will prepare you for your career through clinical practica, interdisciplinary simulations and clinical cultural immersion experiences.
Under faculty supervision, you will gain experience in a variety of organizations, including hospitals, short-term rehabilitation centers, home care, community agencies, ambulatory care facilities, schools and nursing homes. Through these experiences, you'll work with different specialties like pediatrics, obstetrics, mental health, community health and more, making you a well-rounded, experienced hire. A strong focus on emergency preparedness allows you to learn about the roles, rationale and terminology needed to prepare for situations that require you to respond quickly.
Additional opportunities to network and enhance your learning are made available through study abroad, collaborative student-faculty research, and internships. And thanks to the program's strong reputation and local connections, many students are able to find work as certified nursing assistants (CNAs) while still in school.
Students have the option to pursue their degree at one of two campus location: at the Eau Claire campus or at the Marshfield Site. Both campuses offer students an exceptional education and strong collaborations with leading healthcare organizations, including Mayo Clinic and Marshfield Clinic Health System.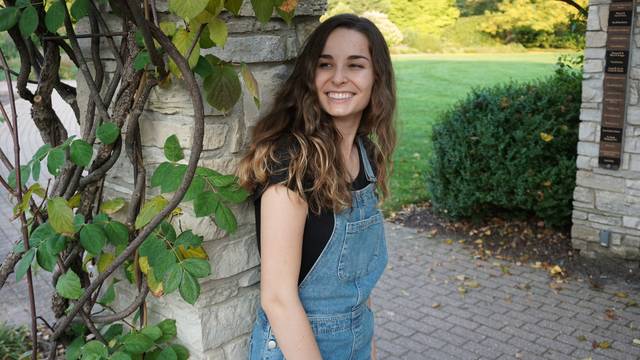 Why nursing at UW-Eau Claire?
Knowledgeable faculty. All nurse practitioner faculty members are currently practicing in the health care field. Learning from experts who are in touch with today's nursing demands ensures you'll gain relevant, real-world skills to give you an edge as a nurse.
Emergency training. Simulation experiences allow you to get a sense of what it's like to work with multiple health care organizations during a public health emergency. Scenarios covered include creating an emergency operations center and conducting a mass flu immunization clinic. These exercises allow you to practice likely events prior to experiencing them at clinical sites.
Experiential learning. Opportunities to participate in cultural clinical immersion experiences provide you with new experiences, skills and connections. Previous immersions have included work with the Rosebud Indian Reservation in South Dakota, the Minneapolis and Barron County Somali population, and on Wisconsin dairy farms with Hispanic migrant workers.
Purposeful travel. Broaden your perspective through study abroad and the National Student Exchange program. Popular study abroad options for undergraduate nursing students include Harlaxton, England; Puebla, Mexico; Valladolid, Spain; and Costa Rica.
Undergraduate research opportunities. Many nursing faculty are engaged in cutting-edge research projects and regularly invite students to collaborate with them. Projects have enabled students to co-author manuscripts, travel and conduct research internationally and present findings at regional and national conferences.
Connection to local employers. Meeting potential employers and gaining a better understanding of the different types of care facilities is a critical component of the nursing program. To help you explore career paths, we host an annual Nursing & Health Care Professional Fair, an on-campus career fair specific for those looking to enter the health care field. This event is an excellent opportunity to make connections and submit your resume for current and future job openings.
Nursing program details
Program length: four years
Offered: in person
Campus: Eau Claire, Marshfield
This major does not require a minor.
Students majoring in this program will earn a Bachelor of Science in Nursing (BSN) degree.
Student organizations
Eau Claire Student Nurses Association (ECSNA)
Sigma Theta Tau International Honor Society of Nursing
American Assembly for Men in Nursing
Accreditation information
The baccalaureate degree program in nursing, master's degree program in nursing, and Doctor of Nursing Practice program at the University of Wisconsin-Eau Claire are accredited by the Commission on Collegiate Nursing Education (CCNE), 655 K Street NW, Suite 750, Washington, DC 20001, 202-887-6791, through December 31, 2031.
The programs are also approved by the Wisconsin State Board of Nursing.
Licensure information
The United States Department of Education requires institutions to disclose information for programs leading to professional certification or licensure about whether each program meets state educational requirements for initial licensure or certification.
The requirements of this program meet licensure in the following states: Colorado, Illinois, Iowa, Minnesota, North Carolina, Wisconsin
The requirements of this program do not meet licensure in the following states: N/A
It has not been determined whether the requirements of this program meet licensure in the following states: Alabama, Alaska, Arizona, Arkansas, California, Connecticut, Delaware, Florida, Georgia, Hawaii, Idaho, Indiana, Kansas, Kentucky, Louisiana, Maine, Maryland, Massachusetts, Michigan, Mississippi, Missouri, Montana, Nebraska, Nevada, New Hampshire, New Jersey, New Mexico, New York, North Dakota, Ohio, Oklahoma, Oregon, Pennsylvania, Rhode Island, South Carolina, South Dakota, Tennessee, Texas, Utah, Vermont, Virginia, Washington, West Virginia, Wyoming
State Board Examination
To be registered (licensed) to practice professional nursing, graduates of approved programs must pass an examination, administered under the authority of the State Board of Nursing. The computer-assisted test, known as the NCLEX, may be scheduled soon after graduation; examinations are given in all jurisdictions throughout the United States. Information on the exam is available from the National Council Licensure Examination for Registered Nurses (NCLEX). For Wisconsin professional nursing school NCLEX pass rates, visit the Department of Safety and Professional Services website.
What can I do with a nursing degree from UWEC?
UW-Eau Claire nursing graduates find incredible opportunities in every corner of the United States. Equipped with knowledge, skills and experiences that set them apart from other candidates, graduates are ready to promote health, advocate for others and save lives. Because of the critical shortage of bachelor's-prepared nurses — especially in rural regions of Wisconsin — many graduates find jobs before or shortly after graduation.
Where are nursing alumni now?
Registered nurse, Sacred Heart Hospital, Wisconsin
Director of surgical prep & recovery department, Mayo Clinic Health System, Wisconsin
Pediatric hematology/oncology nurse, University of Wisconsin Health Systems, Wisconsin
Hospital nursing service administrator, Mayo Clinic Health System, Minnesota
Registered nurse, American Mobile Healthcare, California
Coordinator of nursing special projects, Central Vermont Medical Center, Vermont
Nursing careers
Medical-surgical registered nurse
Labor and delivery nurse
Clinical instructor
Nurse case manager
Clinical coordinator
The best thing about this campus is the smaller cohort. We ended up with 14 students, and we have become a family. We were also able to develop professional rapport and build relationships with those who were teaching us. It made things like letters of recommendation and references a breeze when it came time to apply for internships and jobs. Enrolling here was the best decision I have ever made.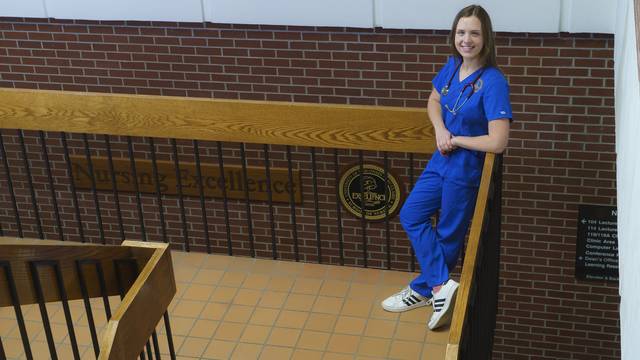 Nursing bachelor's degree program curriculum
As a nursing major, you will start out with pre-nursing curriculum, taking courses in chemistry, biochemistry, human anatomy, statistics and more. Once admitted to the nursing program, you will begin your professional curriculum and training. Experiential classes, interdisciplinary learning and regular collaboration will provide you with the critical skills needed to lead within diverse and complex environments.
What classes do nursing majors take?
Your classes may cover topics like:
Human anatomy and physiology
Normal and therapeutic nutrition
Nursing care of chronically ill patients and their families
Human development
Nursing care of women, infants and families
Pharmacology for nursing practice
Psychiatric and mental health nursing
Learn more about the comprehensive nursing major at UWEC in the UWEC course catalog.
Learn more about the comprehensive nursing major at Marshfield in the UWEC course catalog.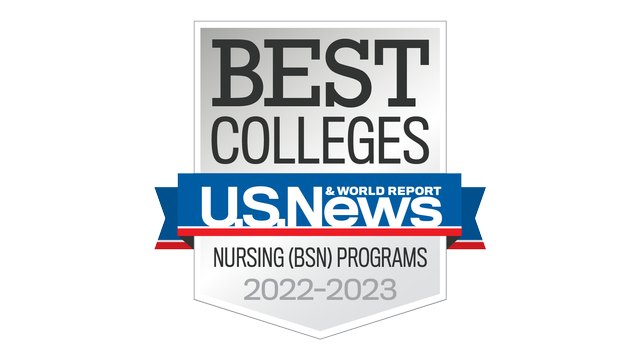 If you are interested in applying to the BSN Program at UW-Eau Claire please review the steps involved in the application process below.
Step 1: Apply to the University
Current UWEC students can skip to Step 2
Note: a valid UWEC ID and email address will be issued upon acceptance to the university when appropriate fees are paid. A UWEC ID and email are required to complete the nursing application.
Click here to apply to the University of Wisconsin-Eau Claire
Step 2: Prerequisites Coursework and Testing
Review the Admission Requirements (see below)
If you have any questions please contact Marcia St. Germaine (Eau Claire campus) or Dr. Rachel Merkel (Marshfield campus)
Step 3: Apply to the Nursing Program
Part A: Obtain Nursing Application materials
Each semester UW-Eau Claire Pre-Nursing students at the Eau Claire campus are sent an email inviting them to attend an application meeting, which is usually held in March and October. Applications are distributed at the application meeting. Those who are unable to attend the meeting due to work or class conflict may contact Ms. Julie Bowe for an application (for the Eau Claire campus).
If a transfer student is not on campus, they may request materials from Marcia St. Germaine (for the Eau Claire campus) or Dr. Rachel Merkel (for the Marshfield campus).
Part B: Written Application
Application form
Please complete all sections of the written application form for submission by the appropriate deadline date
Supporting documentation should be attached to this application
Deadlines: May 1 for the spring semester, December 1 for the fall semester
Submit the written portion either by U.S. Mail or personally deliver to:
University of Wisconsin-Eau Claire
College of Nursing and Health Sciences
Attn: Ms. Julie Bowe
Nursing Building – Room 127
105 Garfield Avenue, PO Box 4004
Eau Claire, WI 54702-4004
In order to be considered for admission to the nursing program, an applicant must have:
Been accepted as a pre-nursing student at the university and currently be in good standing
Completed at least 30-semester credits, not including courses for the nursing assistant certification, with a total cumulative grade point average of at least 3.00
Completed at least three required natural science courses, two of which are laboratory science courses, with a grade point average of at least 2.50
Earned a grade of "C" or better in all courses required for nursing
Completed all application materials
Note: Remedial coursework (e.g., Math 20) does not count towards the 30 required credits for admission. Chem 105 & Chem 106 together meet the nursing general chemistry requirement and constitute one course for the purpose of the nursing admission criteria.
Other data used by the Admissions Committee are derived from a variety of sources that include admission applications to the University and the nursing program, high school transcript showing rank in class, previous college records, and standardized tests such as ACT or SAT. International, non-native speakers of English applying to an undergraduate nursing program must have a TOEFL score as follows: TOEFL Written >560; or TOEFL (CBT) >220; or TOEFL (iBT) >83.
Learn more about the admission requirements and application process of the nursing program.
CNA, CPR and Health Records
Evidence of Health Care Provider level CPR certification and all required health and background check information must be submitted at the time of admission to the program (not needed at the time of application). View the list of Eau Claire CNA sites and Marshfield CNA sites — coming soon.
Evidence of current or previous certification as a Nursing Assistant must be submitted prior to registering for NRSG 267.
Preparation for UWEC
It's never too early to get started. Here are some classes we recommend taking in high school to best prepare you for a career in nursing:
4 units of English
1-2 units of chemistry
1 unit of physics
1-2 units of biology
2 units of Spanish, French, German, or other language
2 units of algebra,
1 unit of geometry
1-2 units of history
3 units of social studies
1 unit of speech
Sample First-Year Course Work at UWEC
This is what a typical first-year course load looks like for a nursing student at UW-Eau Claire:
Fall Semester
4-5 Credits - Chem 103, General Chemistry or Chem 105 and Chem 106
5 Credit - Writ 116, Critical Reading & Writing
3 Credit - Psyc 100, General Psychology
3-4 Credit - Communication/Language or Humanities course
Spring Semester
3 Credit - Chem 150, Biochemistry
4 Credit - Biol 214, Anatomy and Physiology I
3 Credit - Psyc 230, Human Development
3-4 Credit - Communication/Language course
1-3 Credit - Humanities course or Elective
Related programs at UW-Eau Claire
Thinking about a bachelor's degree in nursing? Here are other programs you may be interested in exploring.