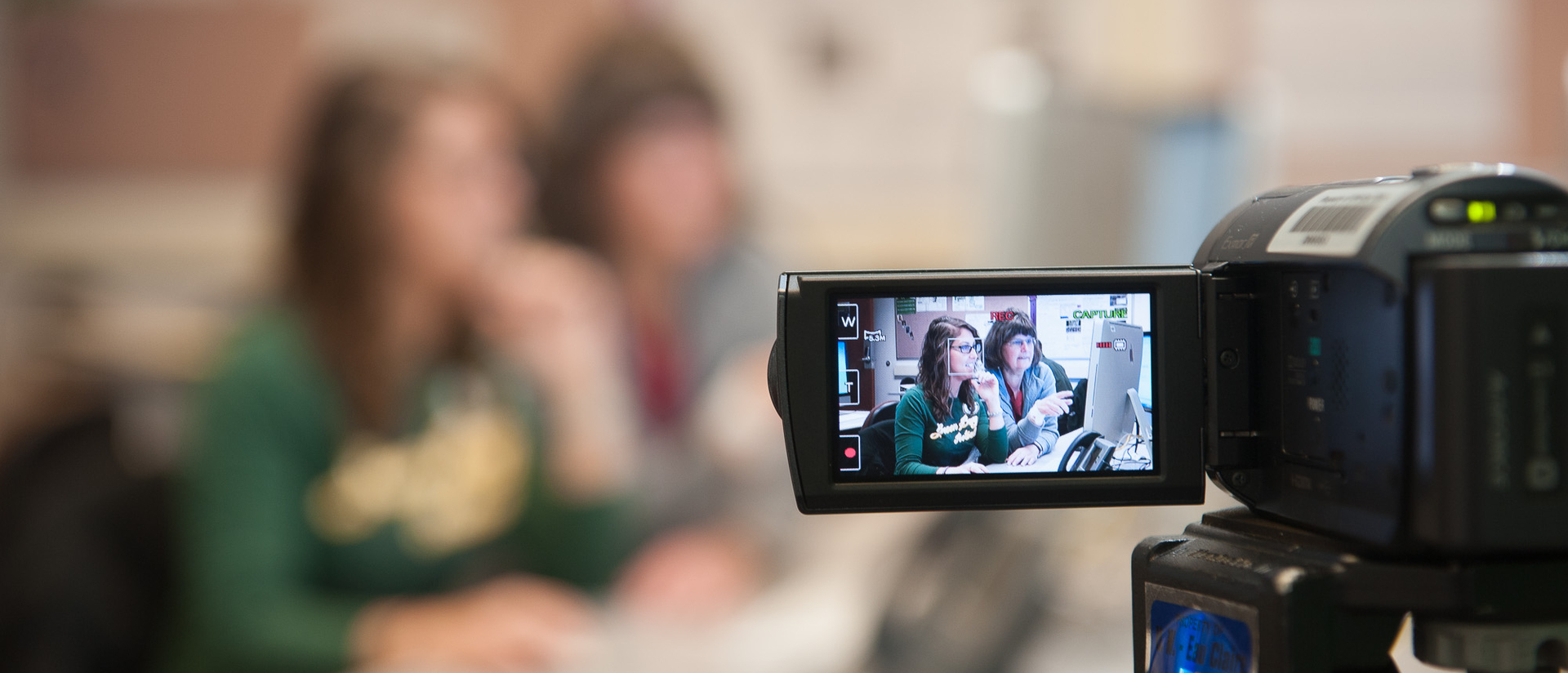 Observe what makes UWEC one of the best
As a Blugold, you have the unique opportunity to use video technology equipment to support your growth as a social work practitioner. All social work majors have access to lab spaces to practice and receive constructive feedback on their ability to engage and intervene with individuals, families, and groups. These experiential learning and skills training opportunities are what help set UWEC social work students apart.
COEHS Technology Lab

College of Education and Human Sciences Technology Lab

The College of Education and Human Sciences Technology Lab is open during fall and spring semesters, and is closed between semesters and during the summer. Equipment is available for checkout throughout the year for staff and faculty.

Contact Information:

Location: Centennial 3406
Phone: 836-4777

Equipment Rental:

Mac Laptops
Chromebooks
iPads
Microphones (wireless and wired)
Data Projectors
GPS handheld devices
Digital still cameras
Digital video cameras
Tripods
Assistive Technology
Other equipment may be available, please ask!

Arrangements can be made for picking up or dropping off reserved equipment Monday-Friday 7:00 a.m. - 4:30p.m. When possible, we will deliver equipment to staff and faculty offices and arrange pickup.

Lab/Studio Scheduling:

The Technology Lab can be reserved by College of Education and Human Sciences staff and faculty. Lab space and lab equipment may be set aside for individual class periods and workshops; however, we cannot accommodate reservations for the entire semester. Requests should be submitted at least 24 hours in advance by e-mail to Carol Koroghlanian at koroghcm@uwec.edu or 715-836-4777.

Other Services:

We offer other services such as workshops in your classes on using the technology we have available for checkout from the lab, 1:1 training/assistance for staff and faculty on any of our technologies and consulting on technology integration into your courses. Our focus is on the needs of the professional programs within the College of Education and Human Sciences, not general university teaching. If you have a particular need, contact us and we'll try to help!