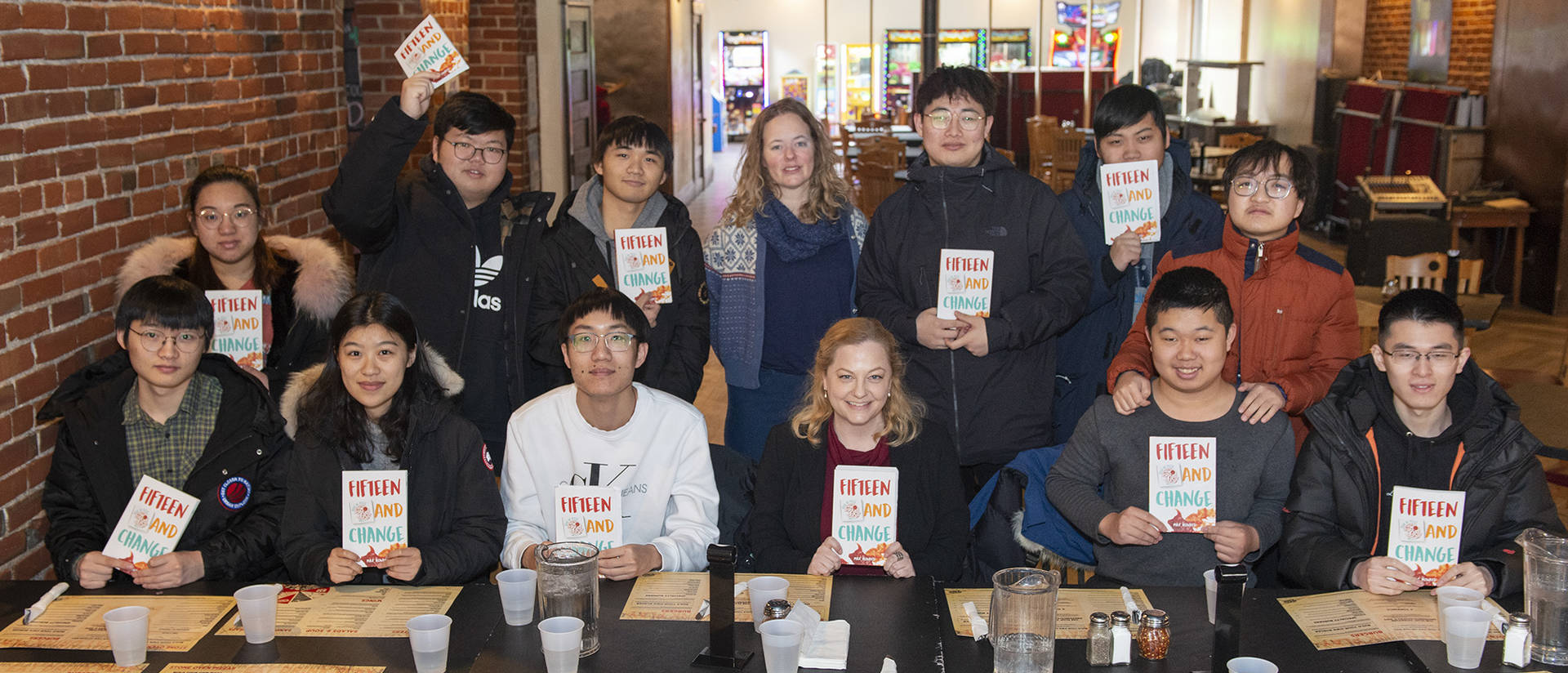 Why Study in the Intensive English Program at UW-Eau Claire?
The Intensive English Program (IEP) at the University of Wisconsin-Eau Claire offers a personalized experience that will help increase your English proficiency. With an average class size of 10 students, you will learn valuable study skills, utilize university resources and gain leadership and team-building skills. We are committed to providing you a high quality program that will prepare you for success in your studies at UW-Eau Claire and beyond.
Study in courses that focus on academic and social language
Learning to Learn curriculum: our program offers special courses aimed at preparing you for success in the academic classroom. You will learn valuable study skills, utilize university resources, and gain leadership and team building skills.
Buddy Program: meet weekly with a fluent English speaker to improve your speaking and connect with the UW-Eau Claire campus community!
Program Elements
15 weeks of instruction
18 clock hours of instruction per week
Dormitory style housing on campus
Full meal plan
Free city bus transportation
Access to on-campus computers, library, health services, and recreation services
Accident and sickness insurance for F and J visa holders
"The ESL classes improved my reading, writing and listening skills. With my English progress, it is going to be easier for me to enroll in a PhD program" --Student from Mexico
Mission
The IEP at UWEC offers international students quality intensive academic English language instruction; provides a cultural orientation to the United States while developing intercultural communication skills; and fosters the attitudes, habits, and skills necessary for success in higher education at UWEC and elsewhere.
In support of fulfilling this mission, we also:
provide excellent English language learning student support and advising,
create opportunities for, and support intercultural communication and enriching educational experiences for both domestic and international students,
attract, retain and advocate for international students.
promote an improved, inclusive campus climate for intercultural learning,
commit to our own professional development and to evidence-based teaching,
serve as a resource for faculty, staff, and students interested in the internationalization of our campus, in international or intercultural education, or the teaching of ESL,
"I had so many positive experiences this semester. I think my English is better than in the past. I removed my fear of English" --Student from South Korea
The IEP Program meets and exceeds International Teachers of English to Speakers of Other Languages (TESOL)'s Standards for Postsecondary Programs as well as NAFSA's Principles of International Educational Exchange.